Abby Gries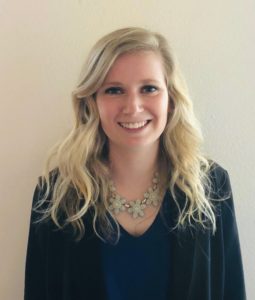 Major: Aerospace engineering
Hometown: Marion, Iowa
Clubs and activities: Undergraduate research – OpenUAS research team with Kristin Rozier, Aerospace Mentorship Program – mentee and mentor, Women in Science and Engineering, The SHOP (Students Helping Our Peers) volunteer, Cultural Ambassador Program
Awards and honors: Women in Aerospace (WIA) AIAA Digital Avionics Scholarship, The Boeing Company Scholarship, Tau Beta Pi Iowa Alpha Scholar, Dean's List, Tau Beta Pi
Who was your most influential Iowa State mentor?
Kristin Rozier, assistant professor of aerospace engineering, has been my most influential mentor at Iowa State. She is a great role model for women in STEM, and she has personally helped me develop as an engineer and a leader.
What would you consider your greatest accomplishments at Iowa State?
I would consider my greatest accomplishment at ISU to be when my team's senior design project, an unmanned aircraft system (UAS), flew for the first time. We were worried that the COVID-19 pandemic would ruin our chances of a successful flight, but our teammates at another school were able to get our UAS up in the air just before everything closed down. It was really great to (virtually) see our countless hours of hard work pay off and share this success with the whole team.
What's your favorite place on campus?
The Howe Hall atrium is definitely my favorite place on campus and where I spent most of my time during the day. There's always aerospace friends to chat with, cool projects to see flying around, and homework help there.
What's your favorite memory of your time at Iowa State?
I can't pinpoint just one favorite memory of my time at ISU because so many different memories stick out to me. I really enjoyed playing intramural sports, going to sporting events and hanging out with my friends, though.
What's your advice for first-year Iowa State engineering students?
My advice is to strike up a conversation with the person sitting next to you in class. Your engineering coursework will challenge you, but it will be a fun challenge when you have someone else to work through problems with and push through the hard times together.
What do you like to do in your free time?
My favorite thing to do is to travel, especially to national parks or anywhere with mountains. I also love running, hiking and cooking.
What are your plans for after graduation?
I am going to work for Collins Aerospace in Cedar Rapids, Iowa, as an associate systems engineer.