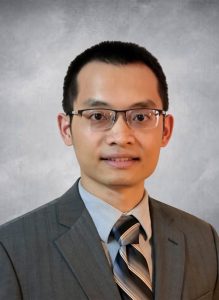 Department of Aerospace Engineering assistant professor Ping He has been named a Michael and Denise Mack 2050 Challenge Scholar.
The program was established to support the Iowa State University College of Engineering's 2050 vision. It supports one junior faculty member with fellowship funding.
The award is effective immediately and will be in place through 2024. It includes funding of $9,500 for each of the two years. Dr. He will use the funding to support research on the design optimization of next-generation electric aircraft for on-demand urban air taxis and will also use the funding to support a Ph.D. student.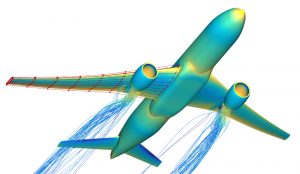 Dr. He's research focuses on developing efficient numerical tools to facilitate the analysis, design, and optimization of large-scale aerospace engineering systems, such as aircraft, spacecraft, and turbomachinery. His optimization code has been used by university researchers in the U.S. and abroad, industrial design practitioners, and by student competitions and course projects. He is the principal investigator for a multidisciplinary design optimization project funded by the National Science Foundation.
Iowa State and its College of Engineering have set goals around the year 2050, which is when the world population is expected to reach nearly 10 billion. The Michael (B.S. '79, M.S. '81, mechanical engineering) and Denise (B.S. '80, agronomy) Mack 2050 Challenge fund works to enhance this strategy.