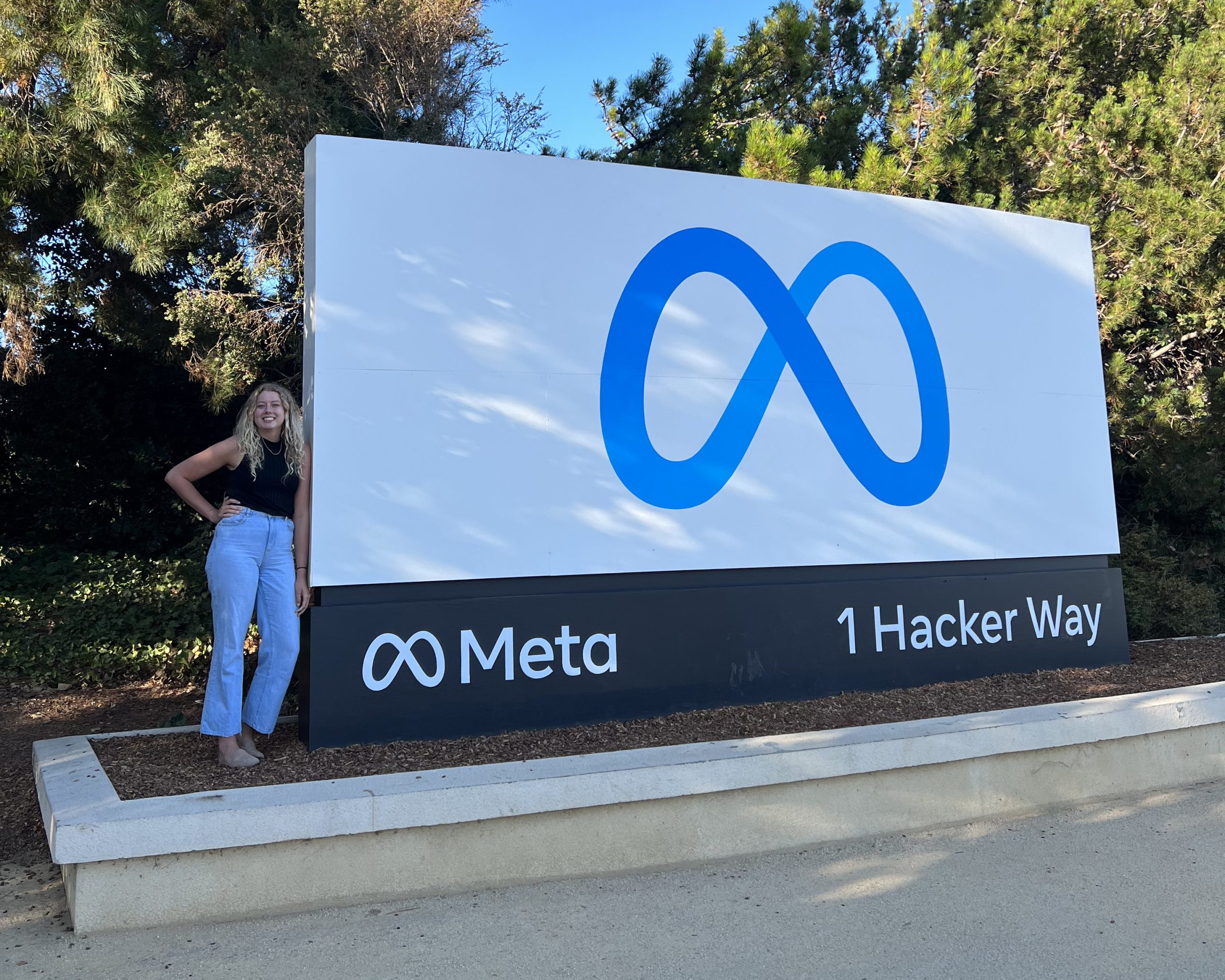 Computer engineering senior Kalli Lawson spent her summer in Austin, Texas, interning with Meta Platforms, Inc. – the tech giant behind media technologies like Facebook and Instagram.
She was managing full-time employees as an intern, a position she said gave her a lot of responsibility. 
"It was great, because it's a different position than I would normally be doing," she said.
Working in a management role helped her tackle larger projects, conduct meetings and grow in her professional leadership skills. Gaining networking experience and getting to speak with people in different positions are both things Lawson enjoyed in her time spent with Meta. 
On top of studying computer engineering, Lawson is an active member of the Society of Women Engineers, Women in Science and Engineering (WiSE), and Tau Beta Pi.
Lawson grew up in Johnston, Iowa, and has been interested in math and science from an early age. Her parents both attended Iowa State, and her father studied computer engineering. He thought she would do well in the field and encouraged her to pursue it.
When her freshman year began, Lawson "decided to try everything" – she wanted to make friends and get involved right away. She attended a WiSE event her first week and ClubFest the next, both of which jumpstarted her involvement on campus and helped her make connections. To younger students, Lawson recommends trying out as many clubs as possible during the first few weeks of classes. By doing this, she was able to find friends of similar interest and narrow down her top choices for involvement. 
Lawson's industry experiences also helped her figure out her future professional plans. Both the Meta internship and her previous internships helped her to decide on an area within Computer Engineering – embedded systems – that she wants to pursue professionally, as she got to try out many different specialties.
Lawson has a job lined up post-graduation doing embedded systems and software engineering for aerospace manufacturing company Blue Origin.