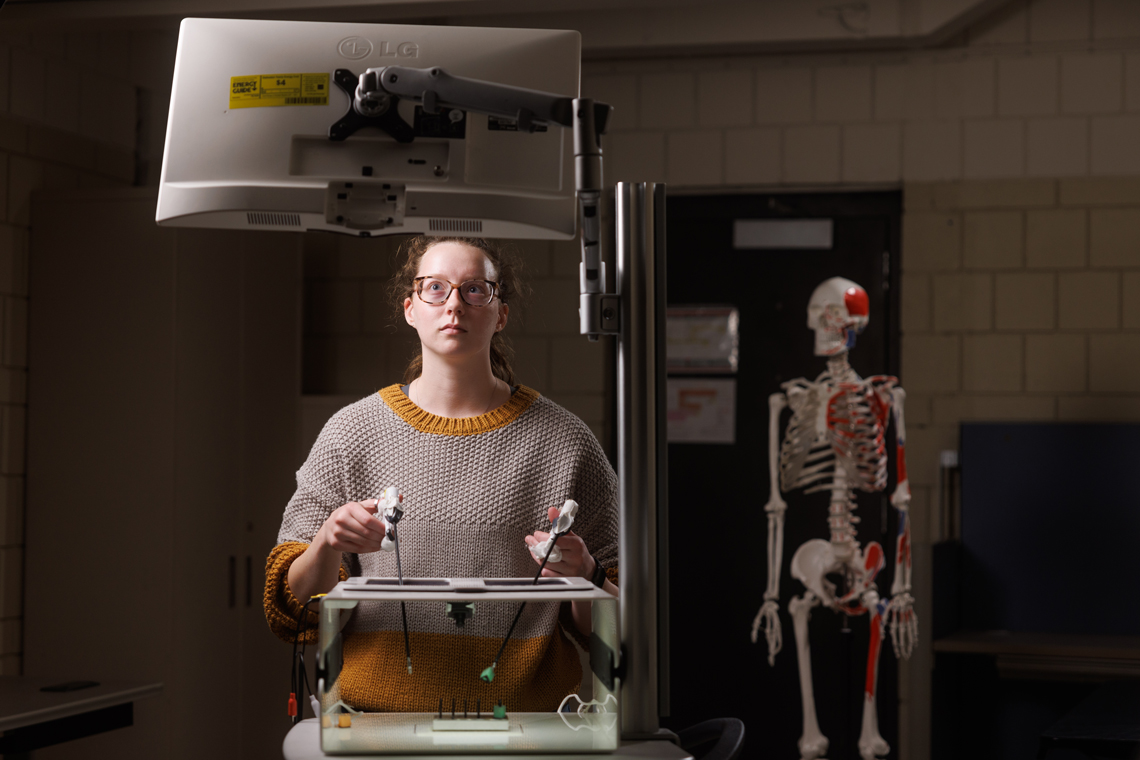 Iowa State University's College of Engineering is introducing a bachelor of science degree program in biomedical engineering.
The biomedical engineering program will be a hands-on educational experience in understanding, designing and manufacturing innovations to improve health. Majoring in biomedical engineering can also prepare students for medical school or other advanced studies. 
The interdisciplinary biomedical engineering major will leverage faculty expertise across the college in the area of engineered medicine and cross-campus expertise in biology, kinesiology and biomedical sciences.
The new major was approved by the Board of Regents, State of Iowa at its Feb. 22 meeting. Enrollment will start this fall with a limited student cohort as faculty are hired and new lab spaces are finished to support core courses.
"Our new major builds on existing engineering strengths and interdisciplinary collaborations across campus, and Iowa State biomedical engineers will be part of a diverse and dynamic field, creating technical solutions that keep us all healthier," said W. Samuel Easterling, James L. and Katherine S. Melsa Dean of Engineering at Iowa State University.
Biomedical engineering students will learn from faculty across many engineering departments who are engaged in biomedical and health-related research, including in chemical and biological engineering, electrical and computer engineering, materials science and engineering, and mechanical engineering.
In addition, interaction and collaboration with human sciences and veterinary medicine faculty will provide unique experience in exploring both human and animal models. Iowa State has offered a minor in biomedical engineering since 2009.
"Biomedical engineering students will be part of cross-disciplinary collaborations, on campus and beyond, that will give them broad and deep understanding in fundamentals and applications of biomedical engineering. The health technology challenges we face are global and complex, and Cyclone Engineers will have the tools needed to take on those big engineering problems," said Ian Schneider, professor in charge of the biomedical engineering program.
Biomedical engineering is Iowa State's 15th undergraduate engineering degree
Other Cyclone Engineering programs include aerospace, agricultural, biological systems, chemical, civil, computer, construction, cyber security, electrical, environmental, industrial, materials, mechanical and software.
The Iowa State College of Engineering has an enrollment of 7,597 students, making it one of the largest undergraduate engineering programs in the country. Cyclone Engineers have an average placement rate of 97% after graduation, with an average starting salary of $73,000.