Growing up, John Lawson thought he would eventually take over the family grocery store. However, his father inspired him to pursue a different career path.
In his youth, Lawson spent many hours working for his family's downtown Moline, Illinois, grocery store, and fondly remembers delivering groceries to customers' homes. He figured he would eventually become the fourth generation from his family to run the business, but he said after chain grocery stores began pushing out the smaller, family-run operations in the 1950s his father encouraged him to rethink his career plans.
Some acquaintances Lawson knew through church suggested he look at cooperative (co-op) opportunities available with John Deere. Lawson was familiar with Deere, which is headquartered in Moline, because of his maternal grandfather, John Rosenberg, who worked for 53 years in a machine shop at the Moline plant.
Lawson learned to be eligible for the Deere co-op program he would need to study either mechanical engineering or agricultural engineering at either Iowa State University or the University of Illinois at Urbana-Champaign. He decided to pursue mechanical engineering at Iowa State.
The College Years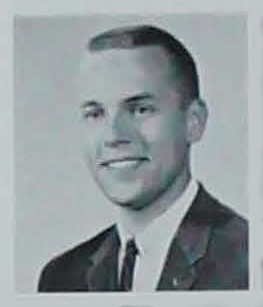 To participate in the Deere co-op program, Lawson needed to prove himself by maintaining good grades during the first couple of quarters his freshman year. (Iowa State was on a quarter system until 1981.) Even though Lawson admits he was not a "super student," his grades passed the threshold. He said he was forever grateful for the co-op's schedule that alternated working full-time for a quarter to save up money with attending class full time for a quarter. During this era, he remembers paying around $200 per quarter for tuition as a non-resident.
Even though he was on and off campus a lot because of his co-op, Lawson still had the opportunity to get the full college experience. He pledged Sigma Alpha Epsilon, lived in the fraternity's elegant brick and stone house on Lynn Street and even served a term as the fraternity's president. He also had the opportunity to serve as president of the Pep Council and was a member of the student chapter of the American Society of Mechanical Engineers. However, he admits he did miss out on some things.
"Because I was in and out of school every quarter I wasn't able to actively participate in planning events like homecoming and VEISHEA, but I am grateful I was able to be as engaged with my fraternity as I was," he said.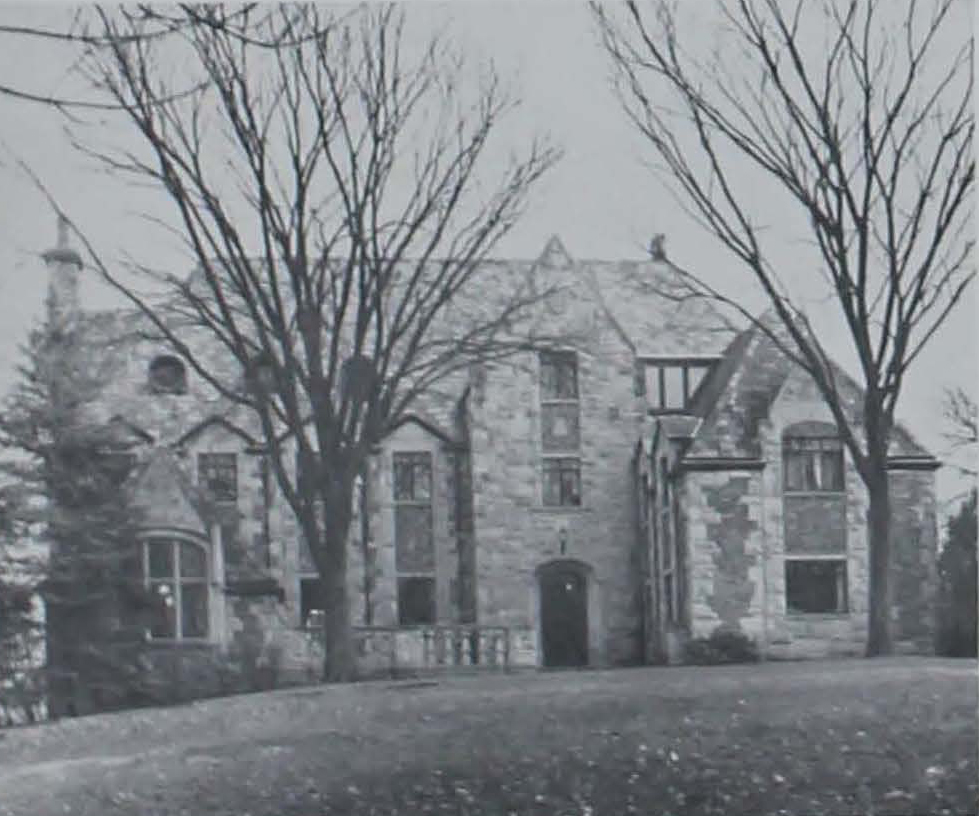 In class Lawson remembers longtime ME chair and professor Henry Black made an effort to engage with all students, even freshmen, and that left a lasting impact on him. Lawson also remembers professors such as Delmar Van Meter, Bill Bathie and Robert Fellinger, whom he described as "a tough teacher but respected."
"I learned early on that you wanted to sit in the front row of the classroom," said Lawson. "The professors were more likely to call on students in the back row, especially if they weren't paying attention."
Lawson eventually developed his own unique way for approaching final exams.
"For finals, you don't stay up all night. You get a good night's sleep before the exam," he said. "I also wore a collared shirt and tie to the exam just because it made me feel more upbeat and positive."
Lawson's most treasured memory from his time at Iowa State, came when he met Sue, his now-wife of 58 years. Lawson's fraternity brother Dale Johnson, who also happened to be a graduate student and instructor in ME, and his then-fiancé Jan Hansen set up John and Sue for a blind date. (Jan and Sue were both in Kappa Alpha Theta sorority.) The soon-to-be couple decided to meet each other for the first time on the steps of Beardshear Hall after class one afternoon just to chat. Two days after that, they went out for their first official date. Half a century later John and Sue would take a photo on the steps of Beardshear to commemorate their 50th anniversary.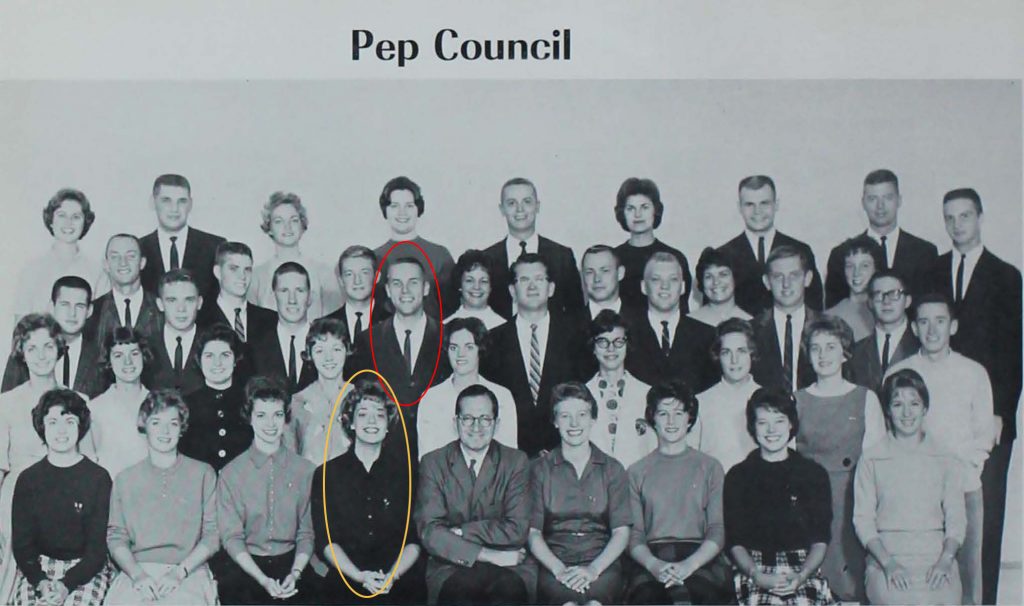 A Career with Deere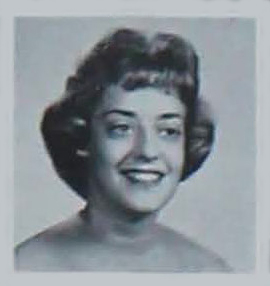 John and Sue, an English major, both graduated in the spring of 1962, and the couple wed four weeks after graduation. John started working for Deere immediately out of college, and after three years on the job, the company asked him if he would move to Germany to work at Deere offices in Heidelberg and Mannheim. Sue, who lived near Frankfurt after World War II, was ecstatic for the opportunity, so the family (which now included one-year old Robert) packed their bags and moved halfway across the world. The basic German skills Sue picked up during her time there as a youth proved to be invaluable for them when doing everything from navigating street signs to reading menus. John's work in Germany involved reviewing expenditures and providing technical engineering assistance.
"It was a wonderful experience and a great opportunity for me to deepen my understanding of the company. I got to do and see things that just wouldn't have been possible if I was working back in Moline," he said, adding that during his time off the family had the opportunity to travel all over Europe.
Once the family returned stateside, Lawson transitioned into more of a supervisory role with Deere and had stints at facilities in the Quad Cities, Des Moines, Horicon (Wisconsin) and Dubuque. He appreciated these supervisory roles because it allowed him to work more directly with other people, which he felt was his strength.
While Lawson had a successful career, it was not without its trying times. He and the rest of the company were challenged economically and in other ways during the farming crisis of the 1980s when demand for tractors, combines and other equipment dropped.
"Without the help of a lot of good people, it would have been very difficult to get through that," he said.
Throughout the 1980s and 90s Lawson continued to climb the career ladder at Deere rising from vice president of Manufacturing, Agricultural Equipment Division to president of the Construction Equipment Division to president of the Lawn and Grounds Care Division and finally as senior vice president for technology and engineering. During his final ten years with the company, he was one of ten senior officers and reported directly to the CEO. Lawson retired in 2002 after 44 years, including four years of co-op experience in college. He jokes that he fell a little short of his grandfather's 53-year tenure with the company.
Reflecting On Everything
The Lawsons have done much to give back to Iowa State University since their days as students. John has served as a liaison between the university and Deere to help get students internships, co-ops and eventually careers with the company, as well as to support and coordinate research projects between Iowa State and Deere. He was a member of the ISU Foundation Governors and formerly chaired the ISU Foundation Board of Directors.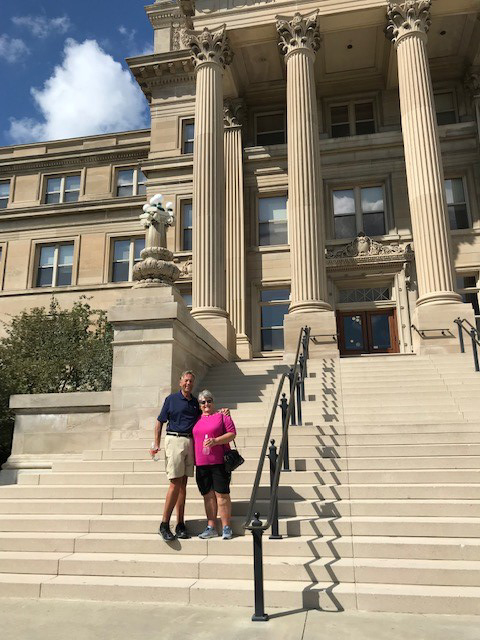 The Lawsons have supported many ISU efforts over the years, but in particular, they have established scholarships to help students fund their education. While the ME department is near to John's heart, and the English department to Sue's, they felt it important to support students in all majors, particularly the students with the greatest need. The Lawsons have supported nearly 350 scholarships for roughly 180 individual students.
"We like to support the student who doesn't necessarily have credentials like being class president or having a four-point-zero grade average," said Lawson. "We feel extremely blessed to be able to do this and it almost brings tears to your eyes to read the notes from the students we've supported over the years. Many have been first generation college students and many have said they would have to work long hours or make other major sacrifices to get through college without the extra support."
Even with all that he has going on, John manages to find time for hobbies and other things that make him happy. In addition to his philanthropic work, Lawson enjoys golfing and reading. He also tries to bike four to five miles each day. Family is also important and he enjoys staying connected with his children and grandchildren, one of whom is currently a freshman business student at Iowa State.
"Nothing gives me more satisfaction than when they call, text or Facetime me just to check in," he said.
Even though it has now been nearly sixty years since he graduated, Lawson thinks about the impact Iowa State University had on his life and career nearly every day. He is quick to recognize that he had a lot of help from many people to get to where he did, which is why it has been so important for him and Sue to give back whenever they can.
"I can't say enough about the good fortune I've had between my time at Iowa State and my time with Deere," said Lawson. "My biggest advice, which I always tell my grandchildren, is to maintain a positive attitude and practice common sense in your decision making."