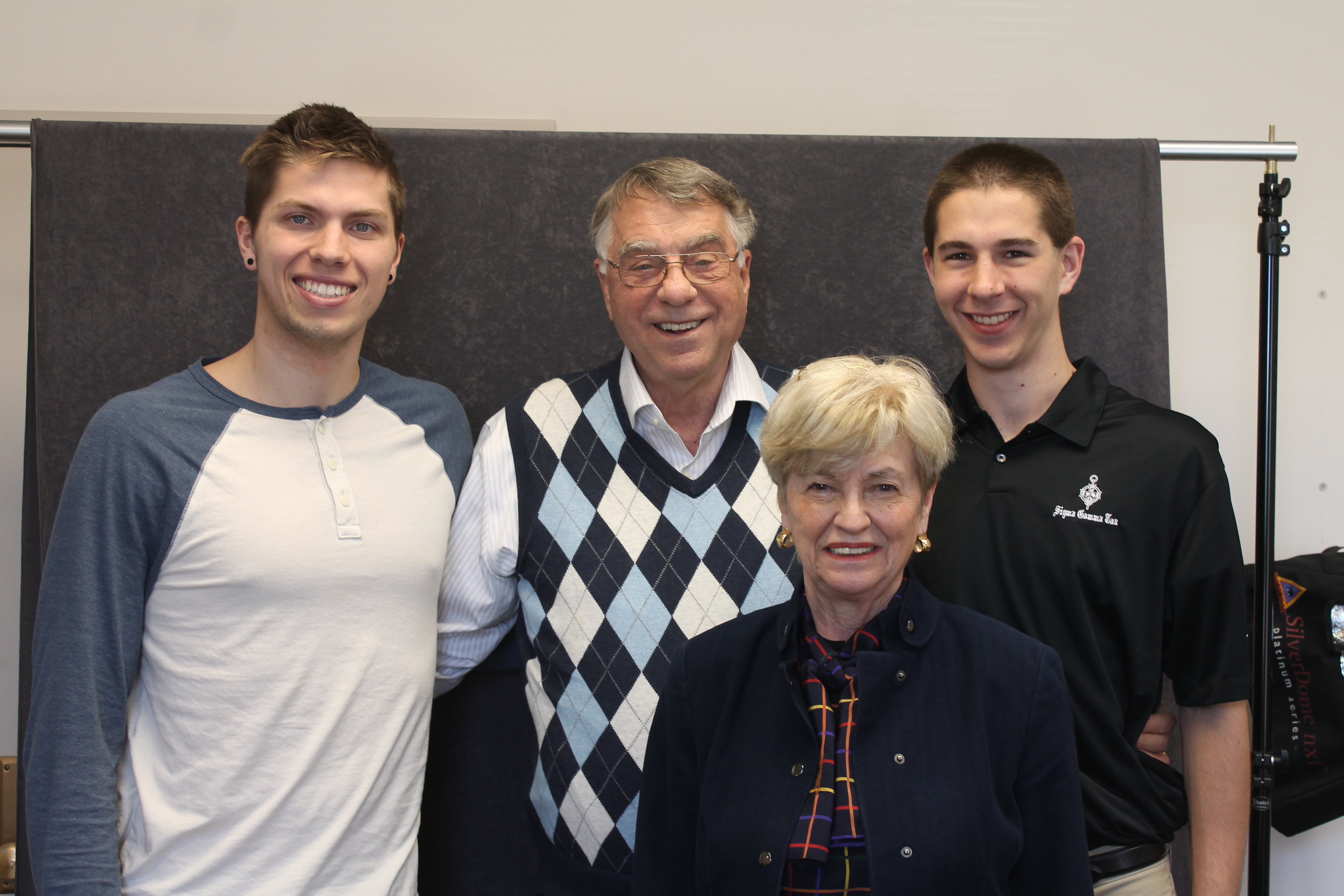 Iowa State alumni sponsor students' interest in engineering 
Dale and Jan Johnson knew quiet retirement wasn't enough for them. For the past eight years, the couple has been investing in relationships with students and a future of engineering.
The Johnsons, originally from Marshalltown, Iowa, moved to Mahtomedi, Minnesota, in 1962 after finishing their time at Iowa State, Dale with a B.S. and M.S. in mechanical engineering and Jan with a B.S. in applied art. After working at 3M for 35 years, Dale started work with the local high school to build a district-wide focus on engineering.
At this time, the Johnsons looked at the endowments their family had already established at Iowa State to find ways the funds could be integrated into Mahtomedi's new engineering initiative. As a result, the endowments are now supporting scholarships offered to any graduating senior from Mahtomedi who comes to Iowa State to study engineering.
"We're not trying to make engineers in Mahtomedi," says Dale. "We're trying to show kids what project-based learning is and what they can do with their knowledge base to solve problems."
The scholarship, worth $2,000 per student per year, has been offered for eight years, including to nine freshman this year, bringing the total number of students who have received the scholarship so far to just under 40. The Johnsons have also decided to expand the reach of the scholarship so that the same scholarship is now offered to students from their hometown of Marshalltown as well.
But what's perhaps most important to the Johnsons is staying connected to the students they are supporting. Matt Gustafson, a junior in aerospace engineering and a recipient of the scholarship, says he is appreciative of the guidance Dale has been able to give him. "Dale has been helping me with figuring out what I want to do. He really has a good idea of how the whole engineering world works, and it's great to talk to him about things like that."
Ben Waalen also says he is grateful for the hands-on support. "Especially in high school, it's a lot of stress trying to decide where to go when you're going into engineering," says the AerE junior. "The Johnsons were some of the few people who showed me around and said they'd help me go to college, too."
The Johnsons get all the scholarship recipients, past and present, together at least once every year so the recipients can get to know each other and keep in touch with Dale and Jan. "I feel like all of these students are part of my family, I really do," Dale says. "You feel like you've got all these conditional kids, and you want to help them and see them do well."
Mechanical engineering freshman Joe Broberg says this feeling of support has been one of the most meaningful parts of the scholarship. "It's nice to know someone believes in you and wants you to do well. It gives you extra motivation to work hard because it doesn't feel like you're going through school by yourself."
Dale and Jan say this involvement has allowed them to keep a purpose in their life. "It's really an opportunity to create something in your retirement to help build the future," says Jan. "All we're saying is to keep a purpose in your life and don't start living without one," Dale adds.