The spotlight shone once again – virtually – on chemical engineering graduate students who put their best foot, and research promotion, forward, in the annual Perfect Pitch competition.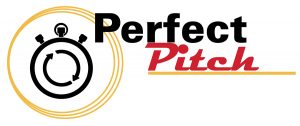 Perfect Pitch features Department of Chemical and Biological Engineering graduate students delivering brief summaries of their research in timed, three-minute presentations – all designed to provide practice in quickly sharing the important aspects of their projects with people who may not be scientists – the classic "elevator speech."
Fourteen students who have completed their preliminary exams presented their work to an audience of their peers and department judges in a virtual event. Judging of the presentations focused on:
What is the real-life problem your research addresses?
How does your approach uniquely solve the problem?
What is the potential impact if your research is successful?
Quality of the visual aid and overall presentation style were also considered
The student researchers vied for the top three positions (with monetary rewards) determined by voting of the judges. Those honors go to:
First place: Ben Schlichtmann, Novel Theranostics for Parkinson's Disease
Second place: Bradley Ryan, Nanostructured Silicon for Next-Generation Optoelectronic Devices
Third place, Sean Rollag, Intensified Sugar Production From Fast Pyrolysis
Schlichtmann receives a cash prize of $150, Ryan receives $100 and $50 goes to Rollag.