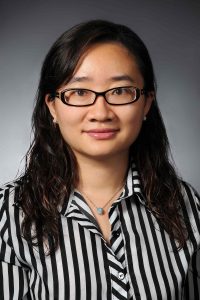 Department of Chemical and Biological Engineering (CBE) associate professor and Vernon Guse Faculty Fellow Zengyi Shao has been named the recipient of the 2021 Iowa State University Bailey Research Career Development award.
The award, administered by the university's Office of Vice President for Research (OVPR), is given each year to faculty whose work is high-risk, high-reward and addresses emerging scientific, technical, or societal problems.
Shao's research project, entitled "Establishing a Novel Instrumental Model for Elucidating Mitochondrial DNA-Associated Dysfunction and Pathogenicity," will both investigate the role mitochondrial dysfunction plays in a broad spectrum of health problems and pursue tailored drug development.
Read the full story from OVPR.