Though much of Francis B. Francois' career took place outside of Iowa, it seems that the general engineering graduate never forgot about his Iowa roots.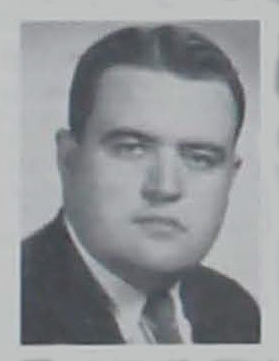 Francois was born in 1934 and grew up on a farm in Barnum, Iowa. He chose to attend Iowa State College (now called Iowa State University), which was about 75 miles southeast of his hometown, and selected general engineering (now called industrial engineering) as his major.
He was an active student during his time on campus, participating in a handful of engineering and non-engineering activities. He was a member of the student chapters of the American Society of Mechanical Engineers (AMSE), the Society of Industrial Engineers, the General Engineering Society and the Engineering Council. He also pledged to the Gamma Epsilon Sigma honorary, was active in various musical activities, served on the Board of Control for the campus radio station KMRI, and was even a member of the Friley Hall Camera Club.
Upon completing his B.S. in general engineering in 1956, Francois began working as a patent examiner in the U.S. Patent Office, and eventually became a patent advisor for the Applied Physics Laboratory at Johns Hopkins University. During this era, he took night classes through the law school at The George Washington University in Washington D.C. He was admitted to the Maryland bar in 1960 and from 1962 to 1980 practiced patent and trademark law with the firm of Bacon and Thomas.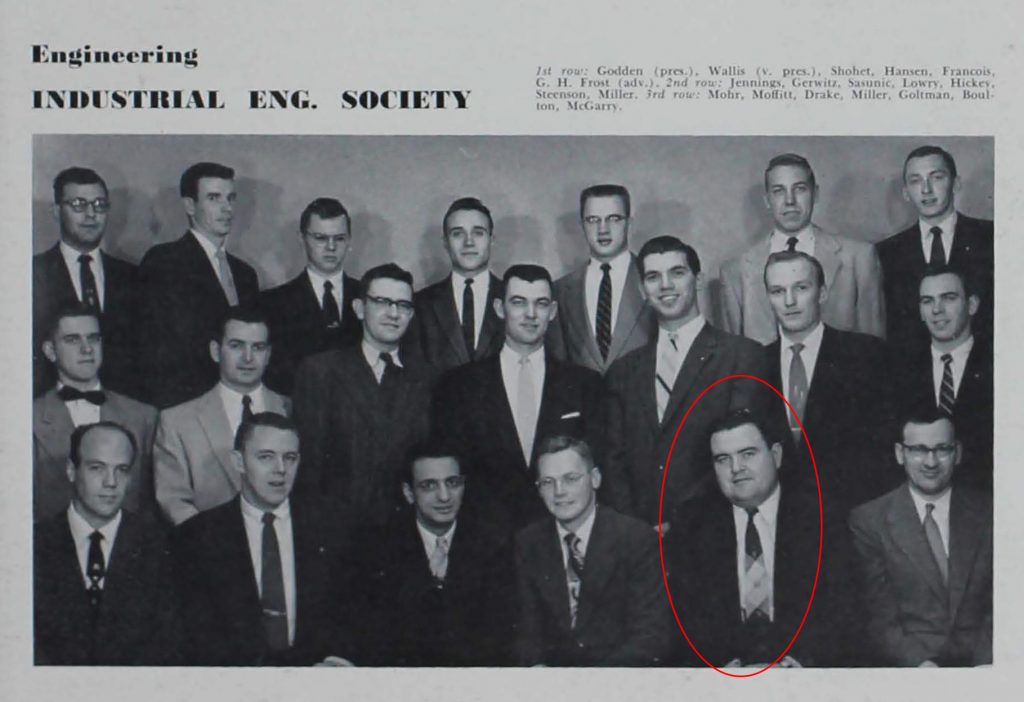 Outside of his patent litigation he also worked in the public sector, serving as an Orphan's Court Judge in Prince George's County, Maryland. He eventually served as County Commissioner and finally as a member of the County Council for 10 years. He served on various subcommittees and worked on other projects pertaining to transportation, public works and community development.
He left elected office in 1980 to serve as executive director of the American Association of State Highway and Transportation Officials, a position he would hold until his retirement in 1999. Because of his background in local and regional government, coupled with his understanding of public policy, "Francois played an influential role in the development of national transportation policy and in the continuing evolution of the federal–state partnership that shapes the U.S. transportation system." His work throughout his career touched various facets including transportation infrastructure, environmental quality, planning and zoning, community investment and civil rights.
In retirement, Francois published two books. His first, Two Guys from Barnum, Iowa and How They Helped Save Basketball, was published in 2008 and told the true story of two men from Francois' hometown who patented the "break-away basketball goal" which allowed players to dunk the ball without breaking the backboard or bending the rim. Then in 2011, he published Me? I'm from Iowa, a personal memoir about growing up in Iowa and how it influenced his career which took him to all 50 states and over 30 countries
Throughout his career, Francois won various awards and honors. Among the most prestigious was his election into the National Academy of Engineering (NAE) in 1999. In 2003, he received the Anson Marston Medal from Iowa State University, which recognizes "outstanding achievement in advancing engineering science, technology, or policy having national and international impact in academics, industry, public service, government, or other venues." In 2000, the American Association of State Highway and Transportation Officials established the Francis B. Francois award to recognize members who have "implemented an outstanding innovative transportation-related program."
Francis B. Francois passed away in Chicago on February 17, 2021 at the age of 87. He is survived by his five children and seven grandchildren.