Paiton Pumroy, incoming freshman, checks a Facebook group chat. A prompt is waiting for her in the APEX-E group, connecting her with dozens of other students, professors and mentors within the program. 
A prompt such as sharing your favorite food along with the recipe, or what look you decided to go with today, whether it be cozy loungewear or Zoom professional, encourages those who would have been meeting face to face to connect virtually. 
This group chat, along with others on different social media platforms such as Snapchat, have given Pumroy the opportunity to step outside of her comfort zone throughout the course of APEX-E. 
APEX-E, or Academic Program for Excellence in Engineering is an eight-week program designed to help incoming multicultural freshmen kickstart their engineering education with workshops to help acclimate them not only with Iowa State, but engineering at Iowa State as well. 
Students who take advantage of this opportunity stay in the dorms during the eight weeks they're enrolled in APEX-E and are given the chance to explore campus during their free time. 
However, due to COVID-19, APEX-E, like most programs, was held virtually. And instead of a duration of eight weeks, it was reduced to four. 
The switch to a shorter online program was enticing to Pumroy, who was hesitant about applying to a program that would take away portions of her summer.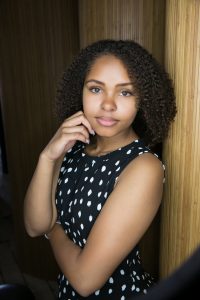 "I was kind of on the fence about actually doing the program, because I didn't want to take away most of my summer and start college early," Pumroy said. "But when I heard it was actually online and it would be three to four times a week, that it wouldn't be my entire day, I was like, 'actually, now I want to do it.'''
One of Pumroy's main goals throughout APEX-E was to step out of her comfort zone. 
"That's something I definitely want to apply to college in general because sometimes I can come off as shy, or like I just won't put myself out there," Pumroy said. 
The multiple group chats she's in has helped her reach out to others and create a network that will make the transition to college-and her major-easier. 
If anything, APEX-E is helping students recognize their passion for engineering. 
"I was so excited and it made me realize how fit my major is for me, I was so happy," Pumroy said. Pumroy is majoring in industrial engineering. 
Samuel Yoder, incoming freshman, enjoyed the fact that APEX-E has given him the opportunity to learn more about his major and connect with those within engineering-without having to step foot on campus. 
"It was definitely beneficial in terms of meeting the people and learning about different types of engineering," Yoder said. Yoder first got introduced to APEX after a visit to Iowa State and after hearing there was a program like it tailored to engineering students, he knew he had to take advantage of it.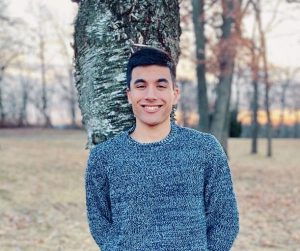 In terms of his goals for himself within the program, Yoder wanted what most of us wish we could've received during the past five months: a connection. Although the program was virtual, Yoder feels that he did gain those connections with his peers and is making attempts to reunite in person now that they're on campus and in Ames. 
"I would say it introduced me to faculty and peers, I could build some sort of a network before I even was at the university," Yoder said.