The Leadership through Engineering Academic Diversity (LEAD) Program provides programs and services to support the academic, professional and social success and retention of multicultural, international and women students in engineering. A signature program, the LEAD Learning Community, designed for first year and transfer students, provides the opportunity to create a community of diverse peers and make connections through engineering-related events and coursework.
LEAD provides professional and social networking opportunities, personal advising and support and acclimation support for freshmen and transfer engineering students.
Specialized programs are also available, such as the Sophomore Success Program, the Industrial Mentoring Program and a variety of collaborations with professional and Iowa State engineering clubs and organizations. The Men of Color in Engineering and the Women of Color in Engineering programs focus on the retention of students of color, building support networks through relationships on and off campus.
Iowa State also offers the Academic Program for Excellence (APEX) for multicultural first-year students seeking transition support during the summer before their first semester at Iowa State. The College of Engineering offers a track called APEX for Engineers (APEXE) that enables incoming freshmen to get a head start on college life through coursework, faculty-led research projects, industry visits and specific hands-on activities, while making lasting friendships to start the semester together.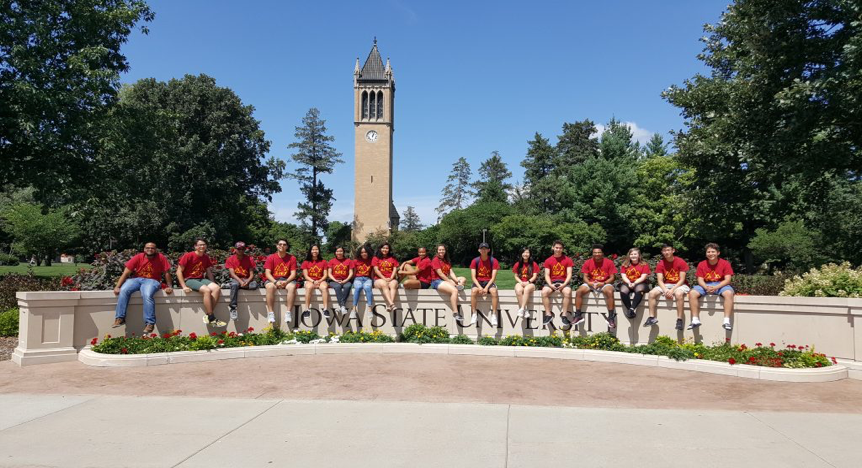 Throughout their college experiences, engineering students have remained involved with LEAD. Previous learning community member Austin Rudolph is now a master's student in mechanical engineering at Iowa State and recalls what drew him to pursue engineering.
"Engineering is a field that solves problems affecting our everyday lives," said Rudolph. "These problems have no single answer and often require you to provide input in cross-functional teams to determine the best solution."
Iowa State University offers over 90 learning communities throughout each college, and over 86% of first-year students participate. Since 1995, Iowa State has served over 80,000 students in learning communities.
The College of Engineering offers nearly 20 different learning communities to meet the individual needs of incoming, transfer and current engineering students in all majors.