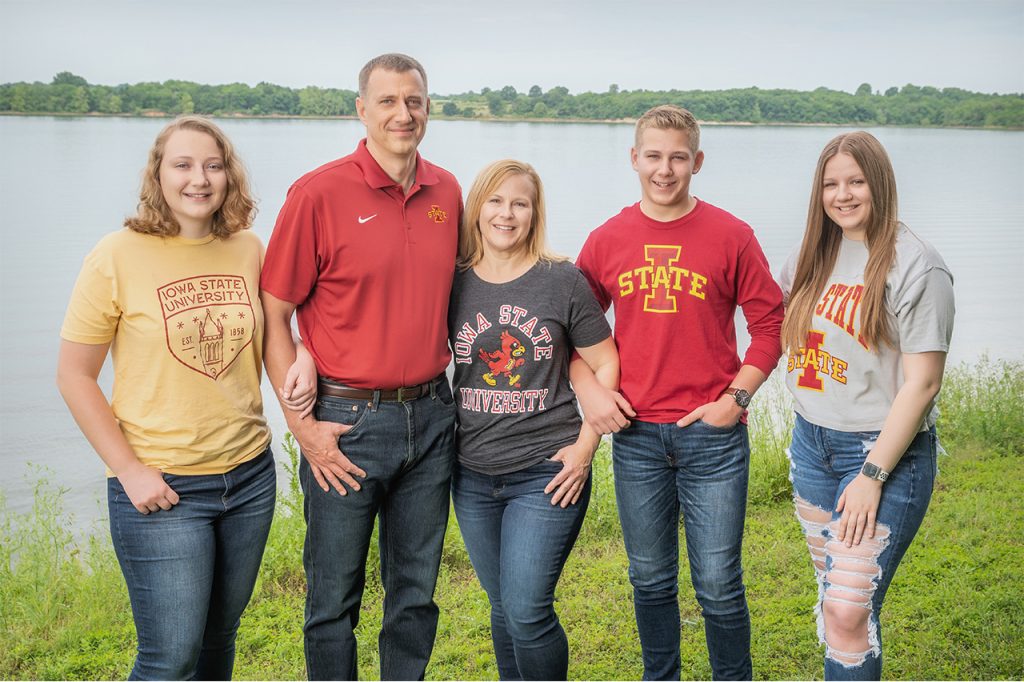 The family of Department of Chemical and Biological Engineering (CBE) undergraduate Paige Myers has been chosen as the Cyclone Family Weekend 2022 Family of the Year.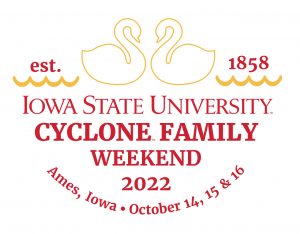 The Myers family will be featured as part of Cyclone Family Weekend October 14-16.
Paige, who is a CBE junior, nominated her family for the honor to thank them for the support they have shown her in her undergraduate experience at Iowa State. She is a fourth-generation Iowa State student and her family background is filled with Iowa State graduates, including her mother and father.
Spoken like a true chemical engineer, Paige is quoted on the Cyclone Family Weekend web site as saying, "Normal DNA is made up of AGCT, but my DNA is ISU because of my family's commitment to education at Iowa State."
She's currently taking part in CBE's BioMaP REU Summer Undergraduate Research Program and is part of the undergraduate research team of CBE's Mary Jane Skogen Hagenson and Randy L. Hagenson Professor Eric Cochran.
Cyclone Family Weekend is an annual campus-wide ISU event run by student leaders to encourage families to spend time with their Cyclone students and to showcase Iowa State.
Learn more about the Myers family and their Cyclone involvement and learn more about this year's Cyclone Family Weekend event.