Eric Henning and Lirong Xiang have each earned awards for their outstanding accomplishments in earning their degrees.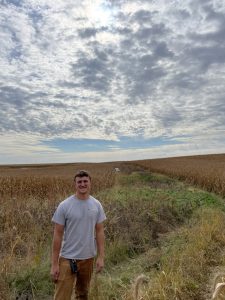 Eric Henning received the Howard P. Johnson Award for Outstanding Master's. Henning is defending his thesis later this month to earn his Master's in agricultural engineering and will continue his education in the ABE department, pursuing a Ph.D. The research he has worked towards with an interdisciplinary team provides science-based trials of row crops integrated with prairie strips. The prairie strips improve biodiversity, provide support for pollinators, and help to prevent erosion.
"I've felt a sense of community within ABE that has made work enjoyable; both students and faculty are eager to collaborate and help each other grow. My major professor, Matt Helmers, has been a tremendous mentor for me, providing knowledge, leadership, and an extremely supportive learning environment," said Henning.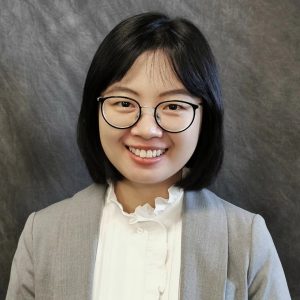 Lirong Xiang received the Reverend P.T. Taiganides Award for Outstanding Ph.D. In her time here, she has conducted innovative research to develop automated systems for measuring plant phenotypic traits—for example, plant height, leaf angle, and other physical traits. Xiang used artificial intelligence, cutting-edge robotics, and machine vision to help plant scientists and farmers accelerate the breeding process, saving them time and money.
Xiang passed her final defense in April and will be joining North Carolina State University's Biological and Agricultural Engineering Department as an Assistant Professor this fall. She will be continuing her research with agricultural robots and precision agriculture at NCSU.
"Precision ag plays an important role in alleviating the bottleneck caused by the labor shortage. I hope more students will join us in developing high-tech solutions to improve the efficiency of agricultural production systems!" Said Xiang.