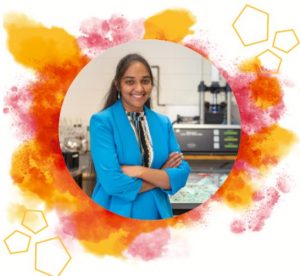 Celebrating Women's History Month this March, Iowa State University Department of Civil, Construction and Environmental Engineering is highlighting past, present and future women in civil engineering. Beena Ajmera is an assistant professor in CCEE, and has made many monumental contributions to the civil engineering field.
As well as being an outstanding professor, Ajmera received many awards for her dedication and passion for the field. Before being sure about her career, Ajmera placed first in poster competitions and fellowships, inspiring her to continue her passion for geotechnical engineering.
Along with these accomplishments, Ajmera has recently received awards recognizing her as an outstanding young member of the field, and more. She has also received the inaugural Oldrich Hungr Award from the International Consortium on Landslides, the Thomas A. Middlebrooks Award from the ASCE GI, the Collingwood Prize from ASCE, and more.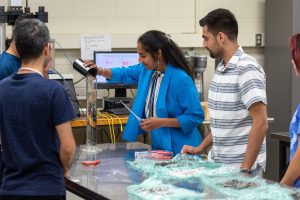 With only about 15% of geotechnical engineers being women, Ajmera recognizes the challenges, while embracing her identity and the advantages to being a woman in geotechnical engineering.
"There were times where it felt like I had to work harder than my male peers to be considered an equal or that I had to overcome the stereotypes of women before being taken seriously," Ajmera said. "However, holistically, I think that being a female was an advantage. Since there are fewer women in the field, it is easier to stand out and be memorable, especially those women that are doing amazing."
And finally, Ajmera's advice for current and future women in CCEE is "believe in yourself and find others that believe in you. You are more likely to reach your goals if you believe that you can succeed. Prove those that do not believe in you wrong and keep reaching higher. There will be times when you need someone in your corner to keep you motivated and it is great to be surrounded by people you know that you can succeed."