As a teenager Ken Schoeneck, Jr. was intent on not following in his father's footsteps by pursuing a degree in mechanical engineering (ME) from Iowa State University. However, after exploring his options he came to find that Iowa State was in fact the best fit for him.
Growing up in Easton, Penn., a Northern suburb of Philadelphia, Schoeneck, Jr. remembers going into the Ingersoll Rand offices with his father, Ken Schoeneck, Sr., on the weekends. The younger Schoeneck said he was amazed by the size of the mechanical equipment, how loud it was, and just the overall "flurry of activity" taking place in the offices and shop floors.
"I didn't even know what I was looking at," said Schoeneck, Jr. "But I knew my dad was a mechanical engineer and that he designed mechanical equipment, so that was what piqued my interest in all things mechanical at an early age."
Schoeneck, Jr. excelled in math and science classes in high school and was set on pursuing a degree in ME when he got to college. While Schoeneck, Jr. initially resisted the urge to attend his father's alma mater – Schoeneck, Sr. graduated from ISU in 1964 – Schoeneck, Jr. changed his mind when he stepped foot in Ames for the first time.
"After visiting the campus, I knew that Iowa State was the place for me," said Schoeneck, Jr. "I had family living in Cedar Rapids at the time which was nice. It was like I was close to home but I wasn't."
Those family roots in Iowa were laid when Schoeneck, Sr. was growing up.
Ken Schoeneck, Sr.
While Schoeneck, Sr.'s career eventually took him to eastern Pennsylvania, he is originally from the Midwest. His father worked for the railroad so growing up he lived in Chicago and northern Idaho, before the family moved to Dubuque, Iowa for his final two years of high school. A career aptitude test indicated that engineering would be a good fit for him, so he decided to attend Iowa State, in part because of its strong engineering reputation but also because he enjoyed the campus when he visited for VEISHEA.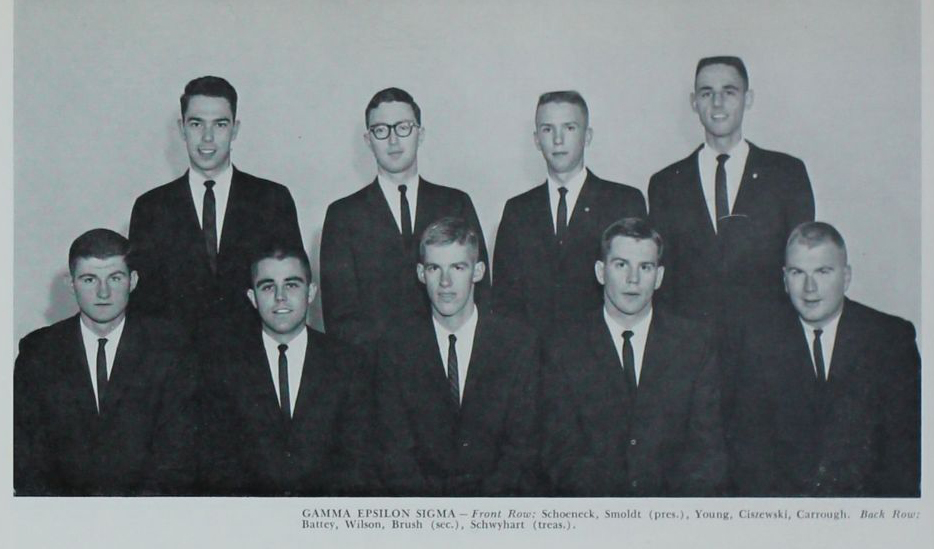 Schoeneck, Sr. pursued studies in industrial engineering (IE) with the intent of joining the Air Force after college. He served in the Air Force ROTC for two years, but it eventually became clear to him that he was too tall, and his eyesight was too poor for him to pursue his dreams of becoming a jet pilot. Instead, he pursued an adjacent path, taking classes in thermodynamics, steam turbines and jet engines. This led him to pick up a double major in both IE and ME, completing both degrees within five years. Toward the end of his college stint, he had his sights set on working for Ingersoll Rand, at that time a major manufacturer of turbomachinery, pumps and compressors. After a successful interview in New York City, he landed his dream job.
"I was talking the language of thermodynamics and it was a good interview," said Schoeneck, Sr. "I consider myself very fortunate because I got a job doing exactly what I was interested in."
Not only did Iowa State allow him to develop professionally, it was also the place where he met the love of his life, Susan Burrowes, a home economics major. The couple was set up on a blind date by one of Susan's Delta Zeta sorority sisters who felt they might have compatibility because of their height – Susan stood at 6-foot tall, while Ken was a commanding 6-foot, 5-inches. The couple wed in 1964 and two weeks later Ken began his work with Ingersoll Rand.
Schoeneck's, Sr.'s first assignment took him to Ingersoll Rand's turbo products division in Phillipsburg, N.J. He worked on large compressors for many of his early projects. While much of his work was mechanically and technically focused, he also interacted a lot directly with customers which was something he came to really enjoy as his career went on.
"Working directly with customers was a strong suit of mine but I didn't realize it until I actually started working," Schoeneck, Sr. "You got to see the fruit of your work, which for me, was very rewarding."
His work took him from Venezuela to Brazil and from Egypt to Europe. He said he was grateful to be the first person from his family to have the opportunity to travel extensively. He retired from Ingersoll Rand in 2018 after 54 years of the service and today he consults for Siemens Energy (who acquired Dresser Rand, formerly a JV of Ingersoll Rand's turbo product business) and enjoys spending time with his grandchildren.
Ken Schoeneck, Jr.
When Schoeneck, Jr. arrived on campus in Fall 1984 for his freshman year, little did he know that several of the professors he would learn from were the same professors teaching when his father was in college.
"Dr. Okiishi. Dr. Kanvaugh. Dr. Bathie. I'm grateful I had the opportunity to learn from some of the best," he said.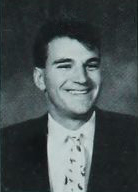 He enjoyed his courses in thermodynamics, statics and dynamics, and gas turbine design. He took a machine design course with the late Charles Mischke, a Navy vet with a stern demeanor who authored the course's textbook. Schoeneck, Jr. admits he thought the course was going to be a disaster, but he ended up learning a lot and considered Mischke to be one of his best teaching professors. The late Al Joensen also had a profound impact on Schoeneck, Jr.
"I remember Al would come into the classroom and immediately start scribbling on the chalkboard. He was from the Bronx and had that New York attitude so when he came into the classroom, everyone would shut up," said Schoeneck, Jr. "He was also my advisor, so I felt like I was able to develop a close relationship with him. He actually got to know me and my goals. He held you accountable, but reflecting back on it now, I appreciate that tough love."
Schoeneck, Jr. lived in Helser Hall his first couple years, but eventually moved off campus with a few of the friends he met in the dorm. While he appreciated the late nights studying and the other rigors of being a ME student, he also enjoyed the unofficial Friday Afternoon Club (FAC) at the Memorial Union to unwind with a few drinks with friends after a stressful week.
Eager to start gaining real-world experience, Schoeneck, Jr. sent countless letters to inquire about internship opportunities as early as the summer after his freshman year. He sent a letter to Ingersoll Rand's corporate headquarters, without his father's knowledge or support, and ended up landing himself an internship. That first summer internship involved rewriting old computer programs, and the company was so impressed with his work that they brought him back for internships the next two summers.
Entering the working world
Even after college, Schoeneck, Jr., followed a career trajectory similar to his father, though he admits he "never intended it to be that way." After three successful internships with the company, Ingersoll Rand hired Schoeneck, Jr. full-time as part of the engineering management accelerated development program after he completed his B.S. in ME in 1988.
Over the past 35 years he has served in various roles ranging from research and development to general management to after-market businesses. His work has taken him all over the world, and at one point he built four homes during a ten-year period.  Much like his father he said the company has afforded him many great opportunities over the years and he too was grateful to have a career doing something he loved.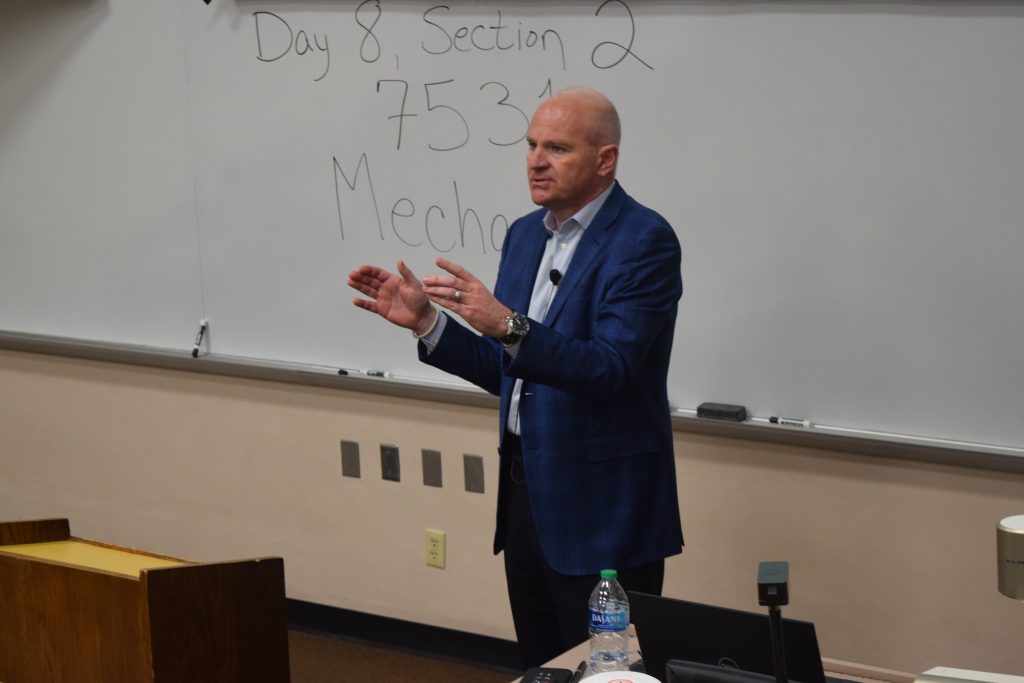 Schoeneck, Jr. currently serves as vice president for advanced technology and partnerships at Trane Technologies. Ingersoll Rand acquired Trane in 2008. He was also recently asked to bring his professional expertise to the table as part of the Industry Advisory Council for Iowa State's mechanical engineering department.
In whatever free time he finds, he enjoys spending time in Carolina Beach, N.C. and riding his BMW K1600GTL motorcycle. He has attended some of the country's biggest biker festivals including Daytona, Laconia, Republic of Texas and Sturgis. During some of those Sturgis visits, he and his wife Beverly would put in 600-mile days from dusk to dawn as they trekked from North Carolina to South Dakota. During one of their Sturgis trips, they had the opportunity to visit Rocky Mountain and Yellowstone National Parks. Schoeneck, Jr. prides himself that they do not trailer the bike during these trips, but said that when he retires he would be open to renting a van and trailering the bike so they can visit the Canadian Rockies and the American Southwest. Ken and Beverly also enjoy spending time with their nine-month-old grandson Clayton.
Reflecting on it all
Though he held no animosity toward his alma mater, Schoeneck, Jr. admits that he was so focused on his work in the years after graduation that he had very little involvement with Iowa State for nearly three decades. His first major visit back to campus was in 2017 when his wife surprised him with a trip to Ames for a basketball game for his 50th birthday. But it was a trip to Ames two years later that really allowed Schoeneck, Jr. to reflect on how meaningful his time at Iowa State was.
Throughout his career, Schoeneck, Jr. made countless trips to La Crosse, Wisc., and often he would fly into Minneapolis then drive two hours east to La Crosse. During one of those trips he randomly decided to reconnect with an old friend who was living in Rochester, Minn. The two met up for dinner. 
"I hadn't seen him since we graduated," said Schoeneck, Jr. "But 31 years later we got together and it was like we just picked up where that conversation ended when we had our last dinner together in Ames in 1988 after we both graduated."
One thing led to another, and the two eventually coordinated a meet-up for the 2019 football game between Iowa State and Texas Christian University.
"There was 30 of us tailgating together in Ames on a cold, rainy day in late October. We just picked up right where we left off," Schoeneck, Jr. said, joking that he often forgets what he had for lunch the previous day, but can vividly remember other details such as conversations with college friends and even the course numbers for the classes he took at a student.
Never forgetting about the role that Iowa State University played in his professional development, he established the Kenneth and Beverly Schoeneck Mechanical Engineering Scholarship in 2020. For Schoeneck, Jr., the scholarship was an opportunity to give back to the institution that has done so much for him and his family by supporting the next generation of mechanical engineers.
"We got reflecting on where we're at in our lives and the opportunities we've been given over the years," said Schoeneck, Jr. "One of the foundational periods in my life was my time here at Iowa State and I wanted to give back. I worked hard in college, but I also had a lot of fun and met some really great people, some of whom I'm fortunate to remain in touch with today."
---
The family legacy
John Safranek, forestry, 1948; Robert Harger, industrial education, 1950; Susan (Burrowes) Schoeneck, home economics, 1963; Ken Schoeneck, Sr., industrial engineering and mechanical engineering, 1964; Tom Harger, industrial engineering, 1973; Tim Harger, industrial education/technology, 1983; Mark Harger, forestry, 1986; Ken Schoeneck, Jr., mechanical engineering, 1988; John Allen Safranek, computer engineering, 1995.