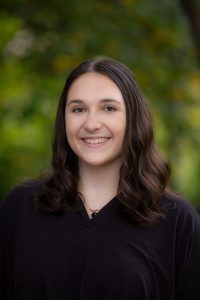 Hanna Stec has joined an elite group of students as she not only makes a name for herself, but for female undergraduates in the field of aerospace engineering.
The Department of Aerospace Engineering junior is one of 51 women selected for a 2022 Brooke Owens Fellowship. More than 1,000 applications from around the world were received for this year's honor.
The nationally-acclaimed nonprofit program recognizes exceptional undergraduate women and other gender minorities with space and aviation internships, senior mentorships, and a lifelong professional network. They are selected through a highly competitive application process.
This summer, the fellows will begin internships and come together for the annual Brooke Owens Summit in Washington, DC. The fellowship boasts a network of 198 alumnae spanning all aspects of space and aviation including engineering, scientific research, policy, journalism, and entrepreneurship.
"I will be doing my internship at Iridium as a Satellite Network Operations Center engineering intern," said Stec. "This program involves two six-week rotations, so I will be able to work on different teams throughout my time there. I will be directly working to help monitor Iridium's constellation of 66 active satellites."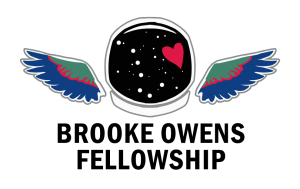 "This has been a goal of mine even before I started at ISU in August of 2019," said Stec. "Words can't quite describe the extent of how thrilled I am to join this network and how humbled I am to see my hard work pay off. I also hope I can help other incredibly talented women at ISU find their way to becoming Brooke Owens fellows in the future."
Stec was nominated for the fellowship by Black and Veatch Building a World of Difference Faculty Fellow in Engineering Dr. Kristin-Yvonne Rozier.
Stec has been a team member in Rozier's Laboratory for Temporal Logic. She is the fourth Iowa State student to receive a Brooke Owens Fellowship and the second from Dr. Rozier's lab, where she worked with development of the R2U2 runtime verification engine. R2U2 is a platform-adaptable hardware-and-software real-time runtime verification engine designed to be embedded in aircraft and spacecraft to enable automated sanity checks and critical-system monitoring.
Most recently she has contributed to the lab's NASA Lunar Gateway project – Vehicle Systems Manager sub-project. The Gateway is a multi-purpose outpost orbiting the moon that provides essential support for long-term human return to the lunar surface and serves as a staging point for deep space exploration.
"Her work with the Gateway project was the basis for my recommendation for her for the Owens Fellowship," said Rozier. "Hanna started in my lab as a freshman honors student and has been working with me ever since.
"Contributing to R2U2 involves both a deep understanding of how the target aircraft or spacecraft works but also an understanding of how to embed meaningful, real-time verification checks on-board without interfering with its operation," said Rozier in her nomination letter for Hanna. "Rather than being intimidated, Hanna was eager to learn. She went above and beyond to train herself to contribute meaningful work to this NASA-sponsored research project in addition to completing an exemplary freshman honors project."
Rozier added, "When I asked what fuels her, Hanna told me she's particularly inspired by strong female role models and views her academic and professional success as a way to give back. This seems consistent with her inclusive work style and propensity toward looking for ways to involve other women and girls."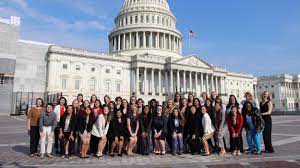 "There is something very special about working with Dr. Rozier as a woman in a predominately male environment like aerospace engineering," Stec said. "Every team in her lab has a large female presence. She is a phenomenal role model for the women within the aero program and I am very fortunate to have been given the opportunity to work in her lab throughout my time at ISU.
"I would also like to recognize Society of Women Engineers, Women in Science and Engineering at ISU, and the ISU Honors Program for granting me the opportunities and community that allowed me to become a fellow. The SWE community especially has been a constant source of encouragement," Stec added.
The Brooke Owens Fellowship was founded in 2016 to honor the memory of aerospace industry pioneer and accomplished pilot D. Brooke Owens, who passed away in June 2016 at the age of 35, after a battle with cancer.