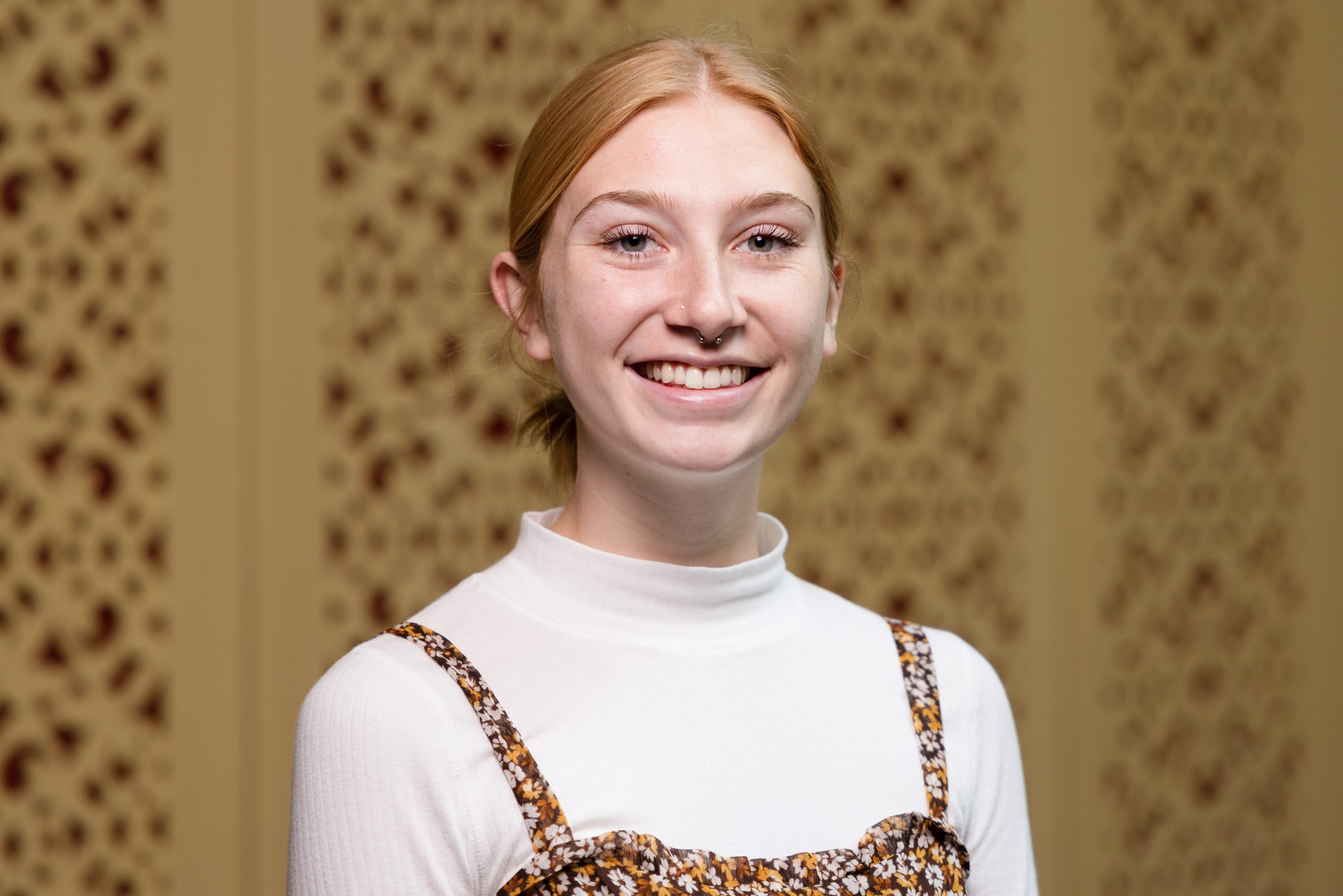 "Moving throughout my career as a civil engineer, I want to focus on adapting my work to be as conscious of the surrounding environment as possible while also providing infrastructure that works for the people."
Hometown: Iowa City, Iowa
What would you consider your greatest accomplishments at Iowa State?
My greatest accomplishments at ISU have been my personal growth in confidence and independence. My time here has allowed me to challenge and push myself outside of my comfort zone in an environment that rewards you for doing so.
Who was your most influential mentor while at Iowa State and why?
Chris Rehmann, associate professor of civil, construction and environmental engineering. Dr. Rehmann goes above and beyond as a professor. He takes a genuine interest in each of his students that goes beyond his class. He is always willing to listen, provide advice and check in to make sure each student continues to be set up for success.
What's your favorite place on campus?
My favorite place on campus is the Launch Pad in the Student Innovation Center. It has one of the best views of campus and a student-run café nearby makes it the perfect place to study between classes. As an early riser, getting there when the building first opens and watching the sun rise over campus is an absolute must.
What are your plans for after graduation?
I am moving to North Kansas City, Missouri, to work for Olsson as an assistant engineer on their general civil team.
What's the mark you're looking to leave on the world as an engineer?
As a civil engineer, my goal is to leave as little of a mark on the world as possible. Moving throughout my career I want to focus on adapting my work to be as conscious of the surrounding environment as possible while also providing infrastructure that works for the people.
What's unique about the Cyclone Engineering student experience?
What drew me to Iowa State as a prospective student was how rich with hands-on experience the engineering programs here seemed. The facilities blew me away, as did the support system available to each student. Now as a graduate, I can say all that is true and more. During my search for a full-time job, it was clear that Cyclone Engineers were sought after because of the robust education we received that truly prepared us for the real world.