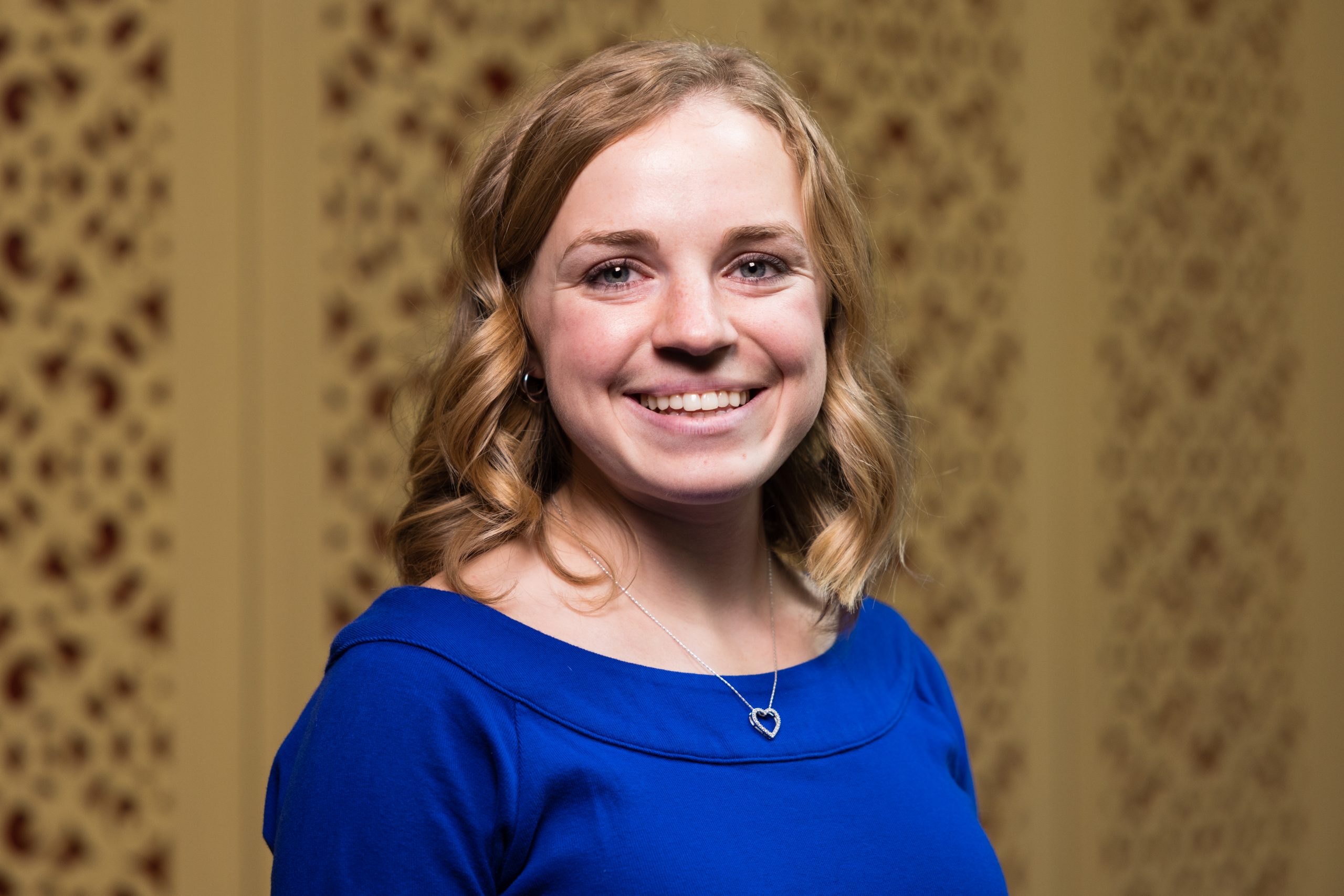 "Engineering like a Cyclone Engineer means to collaborate to come up with truly unique and innovative solutions to shared issues….I have learned how important it is to incorporate the background and experiences of others because we are all so different and knowledgeable about those different things."
Hometown: Decatur, Illinois
What's your favorite memory of your time at Iowa State?
My favorite memory is the very first football game I ever attended versus UNI in 2017. I felt truly at home and that day my pride for the cardinal and gold surfaced and has been radiating ever since!
Which of your hands-on learning opportunities was most valuable?
I have been involved in many organizations at ISU, all of which have been valuable. Additionally, my internships with ADM, CPChem, and NASA have given me real-world experiences allowing me to positively impact the companies while showing me what a career in engineering is like.
With that being said, AIChE has probably been one of, if not the, most valuable learning opportunities I have had at ISU. AIChE was the first organization I joined at Iowa State University. Right away, I joined the Chem-E-Car team, which is a design competition to make a shoe-box-sized car that starts and stops on chemical reactions. I had never done anything like it before, but I am glad I did because I learned about working with a team, trial and error, research and design, and formal presentations. There were many meetings with people worldwide and my committee, allowing me to confidently make important decisions and learn how to communicate with hundreds of people effectively. The pride I have in being a chemical engineer stems from my participation in AIChE.
What would you consider your greatest accomplishments at Iowa State?
I would say that my greatest accomplishment at ISU was working with the 2020-2021 AIChE Iowa State chapter cabinet to host the first ever virtual Regional Student AIChE Conference. It was in the midst of COVID-19, and we took over the host duties from another school mid-summer. We planned and hosted the event in just a few short months. It was a big success!
Who was your most influential mentor while at Iowa State and why?
I don't think I can say I've had just one most influential mentor at ISU. I've worked very closely with Stephanie Loveland, teaching professor of chemical and biological engineering; Monica Lamm, associate professor of chemical and biological engineering; Luke Roling, assistant professor of chemical and biological engineering; and Tom Mansell, assistant professor of chemical and biological engineering, through taking their courses and working with them outside of class.
Dr. Loveland has helped me become the leader I am today by branching out of my comfort zone and taking on new things. Dr. Lamm taught me how to use my chemical engineering knowledge to solve problems and optimize processes. Dr. Roling emphasized the importance of troubleshooting problems and working through the concepts first. Research with Dr. Mansell has allowed me to learn and apply concepts I initially struggled with while being innovative and contributing to several research projects. Each of these professors has provided me with great advice and references for my professional aspirations, while helping me to broaden my skill set both within and outside of chemical engineering.
What's the mark you're looking to leave on the world as an engineer?
I am attending medical school in the fall, and I looking forward to using my engineering education throughout my career as a physician. The mindset, critical thinking and problem-solving skills I have gained at Iowa State are second to none. I believe these qualities will allow me to provide patients with better outcomes and improve their quality of life.
As you think back on your time at Iowa State, what does it mean to engineer like a Cyclone Engineer? 
To me, engineering "like a Cyclone Engineer" means to collaborate with the experts and other engineers around to come up with truly unique and innovative solutions to shared issues. I have had several opportunities at ISU with work with peers both in my major and from other colleges on campus. Working with these peers, I have learned how important it is to incorporate the background and experiences of others because we are all so different and knowledgeable about those different things. This is where the true innovation takes place.