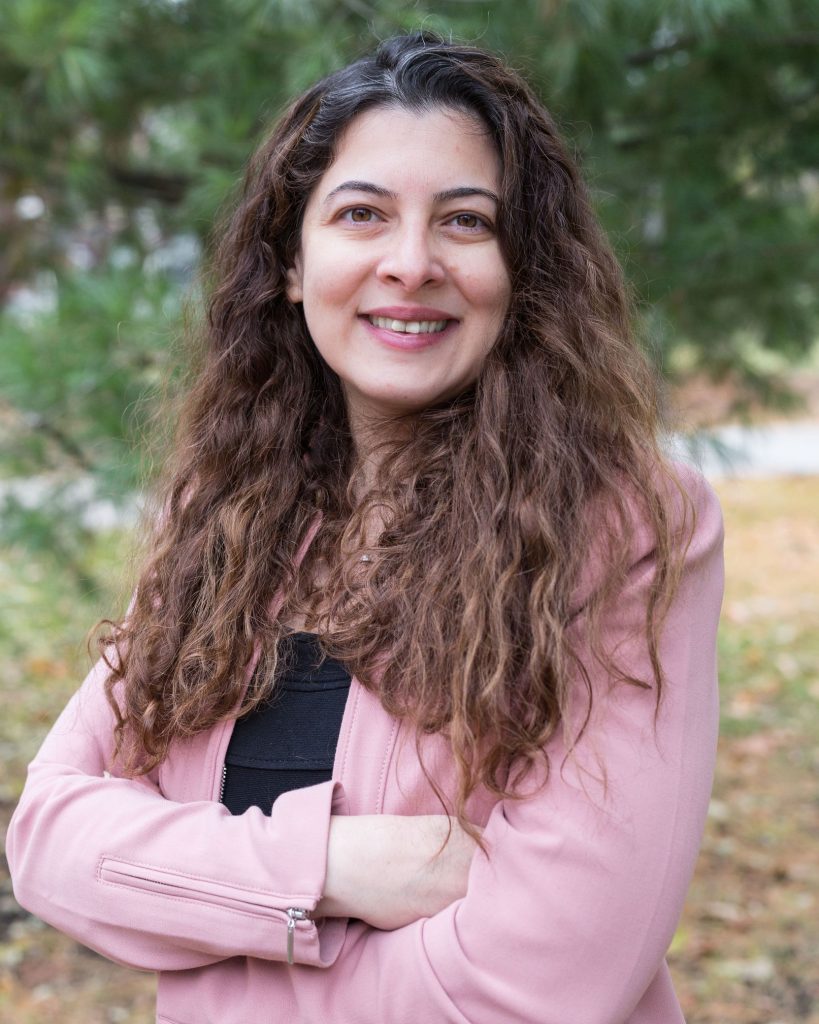 Mechanical engineering associate professor Nicole Hashemi has been named a Fellow by the American Society of Mechanical Engineers (ASME).
The status of Fellow is bestowed upon an ASME Member with 10 or more years of active practice and at least 10 years of active corporate membership in the organization. Of the more than 100,000 ASME Members, about 3,000 have attained the grade of Fellow.
"I am honored to be elected by this leading group of mechanical engineers as a fellow and to help foster ASME's mission of providing leadership and advocacy in mechanical engineering for the progress of society," she said.
A nominator submits materials on behalf of the potential Fellow and the materials are reviewed by the Fellows Review Committee. Hashemi's nominator cited both her research and teaching/mentoring contributions as reason for why she is worthy of this recognition.
"Dr. Nicole Hashemi has made significant contributions to the fields of microfluidics, bioinspired and engineered materials, and biomedical microdevices. Her research is being applied to tissue engineering and point-of-care diagnostics and has resulted in micro-engineered 3D scaffolds for cell culture studies and microfluidic devices that enable faster and easier analysis of single cells or particles. Dr. Hashemi excels at teaching and mentoring students, both undergraduate and graduate. The quality and importance of her research and her mentoring has been recognized through several awards for her efforts."
Hashemi is using her expertise with the microfluidic manufacture of 3D scaffolds to study traumatic brain injury (TBI) and describe the damage to brain cells caused by the cavitation. These microstructures could be used to investigate other injury and disease models.
Hashemi joined the ME faculty at Iowa State as an assistant professor in 2011. She was promoted to associate professor in 2018. Her main research areas focus on microfluidics, biosensors, and materials. She holds a B.S. in mechanical engineering from Amirkabir University of Technology, a M.S. in mechanical engineering from West Virginia University, and a Ph.D. in mechanical engineering from Virginia Tech. She has previously served as a National Research Council PostDoctoral Fellow and as the William March Scholar in Mechanical Engineering. Hashemi has also been selected as both National Academy of Engineering US Frontiers of Engineering and National Academy of Sciences Kavli Frontiers of Science. She has recently been appointed as an associate editor of ASME Journal of Biomechanical Engineering.
Hashemi is the 11th current ME faculty member to hold the grade of Fellow from ASME.