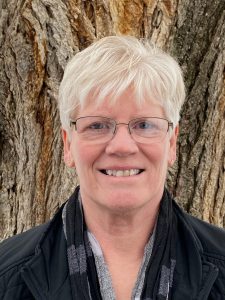 Cynthia Spurlock, Engineering Student Services administrative assistant, is retiring in early February. She started at Iowa State in 1978.
Spurlock is looking forward to enjoying more time for quilting, painting, crocheting and spending time with her grandchildren.
"It is important to enjoy being with your co-workers and have fun," Spurlock said. "Special friendships are a gift. I will miss this the most."
Spurlock genuinely enjoyed her position at Iowa State, especially since it allowed her to serve others throughout their adventure at Iowa State.
"There are many 'favorites' in my job," Spurlock said. "I go to work each day wanting to do the best I could to serve others. What could I do to make this task easier to do or understand for someone else? What could I do now to make it better for others later? Of course, co-workers are number one.I also enjoyed assisting at recruitment events and visiting with parents—especially if this was their first child to go to college."
Spurlock's final day is Feb. 5. Before then, send her well wishes at spurlock@iastate.edu.