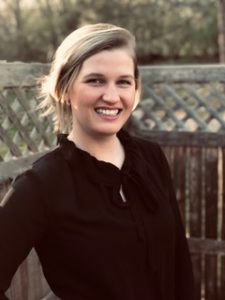 Major: Industrial engineering
Hometown: Carroll, Iowa
Clubs and Activities: WiSE, Tennis Club, teaching assistant, freelance tutor, undergraduate research assistant
Awards and Honors: Third Place Engineering 361 Project, Co-ed Intramural volleyball champions , Dean's List, Carroll Cattlemen Award , Gold Calculator Award
Cora Hicks comes from a long line of Cyclones. Both her parents, grandma and two older brothers are Iowa State alumni.
As soon as she continued the family tradition and arrived at Iowa State, Hicks hit the ground running, getting as involved as she could, joining Women In Science and Engineering (WISE), Tennis Club, becoming an engineering teaching assistant, undergraduate research assistant and a freelance tutor. Hicks also made time to remain active, by joining co-ed intramural volleyball and placing third.  
 When it comes to her role as an engineering teaching assistant, the opportunity was given to her by who she considers one of her most influential mentors throughout her time at Iowa State.  
"For me, it has been Stephen Gilbert, Associate professor of industrial and manufacturing systems engineering," Hicks said.  "He really noticed my potential in programming and brought me on as a teaching assistant and also got me into undergrad research. He was definitely my mentor." 
Parks Library will always hold a special place in Hick's heart due to the memories of time spent with her brothers.  
"My two brothers, we were all in engineering, so we would spend nights in the library and I will always treasure those moments," Hicks said.  
Hicks encourages students to take advantage of the resources Iowa State has to offer in terms of academic help and never to let academic obstacles get the best of you.  
"Don't be afraid to ask for help, because the first year is hard," Hicks said. "Tutoring is a great thing to take advantage of at Iowa State because it's really cost-effective." 
Outside of engineering, Hicks can be found spending time with her dog, going out to eat with her grandma, who also lives in Ames, going to concerts and volunteering.
Post-graduation, Hicks will work full-time for Colony Brands, a company she interned with over the summer. She will be doing a job created specifically for her, as a continuous improvement analyst.