Cognitive engineering is a unique discipline that has allowed researchers to improve many industries, including industrial systems, self-driving cars, autonomous drones, healthcare planning and virtual assistants.
Guliz Tokadli, Ph.D. candidate in Human-Computer Interaction (HCI) and Human Factors Programs, is part of this ever-evolving engineering discipline.
"Cognitive engineering studies how humans form cognitive models of a work system," Tokadli said. "It models the mental work humans do and identifies the challenges and issues in a work system. This discipline combines the skills of cognitive psychology and systems engineering. It keeps humans in the center while developing technology."
Unique blend of mind and matter
Michael Dorneich, associate professor of industrial and manufacturing systems engineering, has his research area in cognitive engineering. This research has given him a deep understanding of the subject as a whole.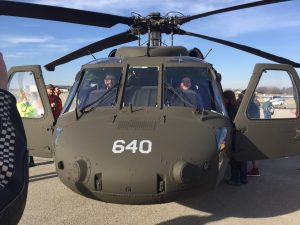 "I have always considered cognitive engineering to be a blend of engineering and psychology," Dorneich said. "As engineers, we want to build things. But if we are building machines, automation, or any technology that works with humans, then we should design it with the human in mind. That is where the psychology comes in."
Dorneich is also Tokadli's Ph.D. advisor.
"We know a lot about how people process information, pay attention (or not pay attention) to things and make decisions. We want to take that knowledge and apply it to the design of technology, so it works in the way people expect and need," Dorneich said. "Rather than train people to work with technology in a way that makes sense for the technology, we want to design the technology to work in the way that makes sense for humans supporting the way they think, make decisions and speak."
Complementary cognitive coursework
There are two categories of cognitive engineering courses offered at Iowa State. Some courses provide hands-on experience in designing and conducting cognitive engineering studies while other classes focus on the various, unique methods used to analyze the data from the studies.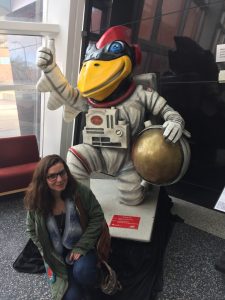 "Having both theoretical and practical courses supports the quick, critical thinking that is necessary when doing cognitive engineering research," Tokadli said. "I think that students should be prepared to work in teams during both types of courses and be prepared to learn how to engage with human participants."
Due to the involvement of human participants in the research cognitive engineering students also study human-subject experiment ethics. Before recruiting for and conducting these experiments, the students must receive training and approval from Iowa State's Institutional Review Board (IRB). This allows the IRB to ensure the students are upholding the highest ethics, aren't violating participant rights or putting risk to their experiment plans.
"Your role as a researcher is to understand how your subject would perform their task without any bias or intervention from you," Tokadli said. "I think that one of the important skills to learn is how not to influence your participants during a study."
Driving the future at Uber
While she is a Ph.D. candidate, Tokadli is already putting her Iowa State education to use on exciting cognitive engineering challenges. She is currently taking on these challenges as a UX researcher at Uber ATG.
"I do user experience research to support system development and improvement for 'Mission Specialists' – aka safety drivers – interaction with self-driving cars. For my research, I use different research methods that range from cognitive engineering to human factors to deliver results for my team," Tokadli said. "I am grateful for all of the experiences I've gained from cognitive engineering and human factors courses at Iowa State. These programs helped me prepare for my job and determine this is what I want to do in the future."