An annual tradition in Department of Chemical and Biological Engineering undergraduate education has been given the green light to continue its mission.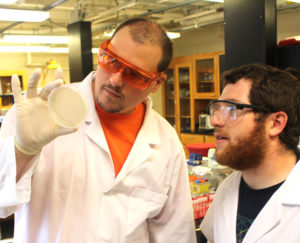 The National Science Foundation (NSF)-sponsored Biological Materials and Processes Research Experience for Undergraduates (BioMaP REU) has received a renewal of funding from NSF through 2022. The funding will cover this year's program, and applications are being accepted through February 15. The online application form and more information about BioMaP REU is available on the CBE web site.
The program provides a valuable opportunity for students to practice hands-on research in a selected area. Students also benefit from guidance and interaction from department faculty, graduate students, and scientists. This year's program will be held May 26-July 31 and will feature 14 research projects covering a wide range of topics such as nanovaccines against infectious diseases, hyperspectral imaging of DNA and protein-linked metal nanoparticles, radiation transport in algal photobioreactors, thermal deconstruction of biomass, probiotic engineering, and more.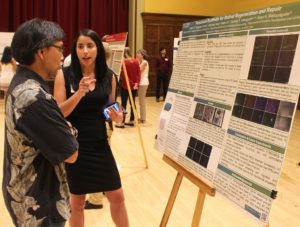 The BioMaP REU program began in 2006 and since then nearly 150 students from institutes around the nation have spent summers at Iowa State to further their education and obtain specialized hands-on experience for their resumes. Majors of participating students include chemical engineering, chemistry, biomedical engineering, biological systems engineering, microbiology and more. Some students who have completed the program return to Iowa State CBE after receiving their bachelor's degrees to pursue chemical engineering graduate school programs.