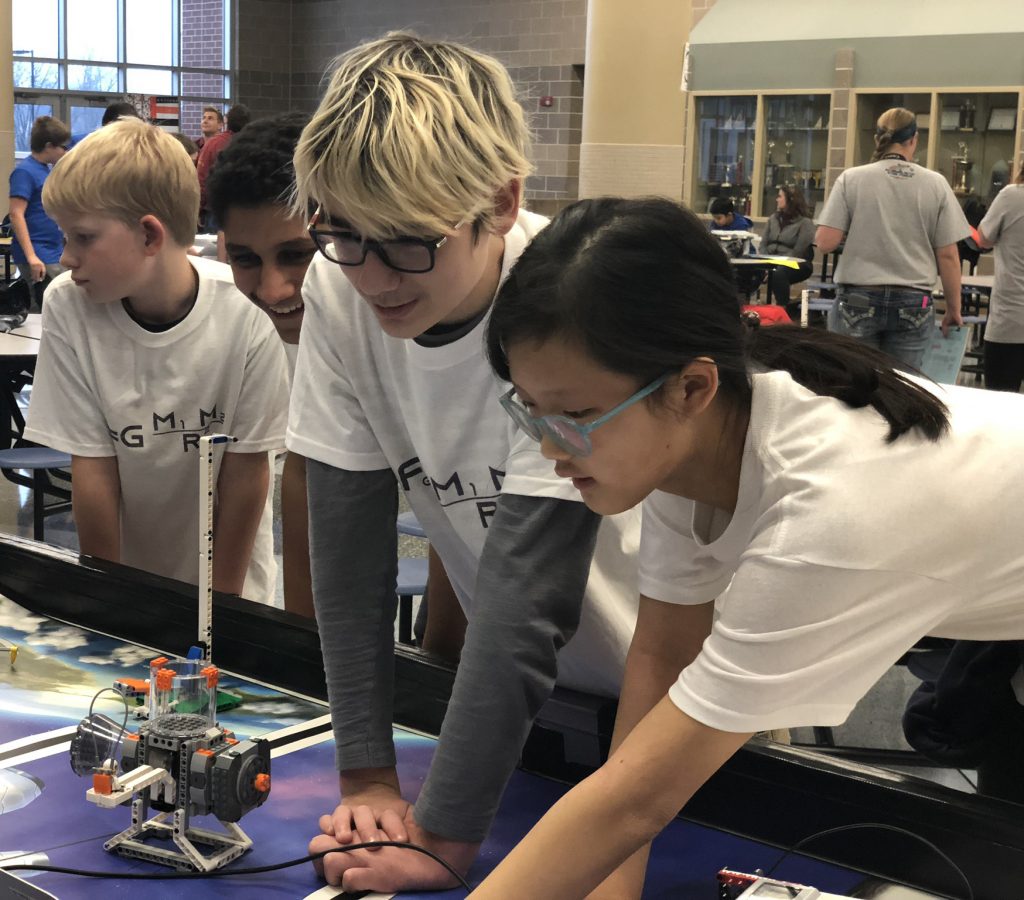 Strong mentors can have a lifelong impact and one industrial engineering student knows that well.
Dagney Paskach grew up in Ames and has been surrounded by STEM influences for as long as she remembers. Her father, Thomas Paskach, graduated with his Ph.D. and B.S in chemical engineering from Iowa State University and currently serves as a professor of practice in chemical engineering, teaching the department's senior design course. Her mother, Jeanne Paskach, is a graduate of Iowa State's industrial engineering program.
Dagney first got involved with FIRST LEGO League (FLL) as an eighth grader at Ames Middle School and continued to be involved with the group as a mentor when she was in high school. She currently serves as the lead coach for all five teams. FLL is an international program aimed at engaging children aged nine to 16 in research, program solving, coding and engineering.
At Ames High, Paskach joined FRC Team Neutrino, the school's robotics team, and launched a mentoring program. By her senior year she had started nine FLL junior teams, three FLL teams and was managing mentors for 18 FLL Junior and FLL teams.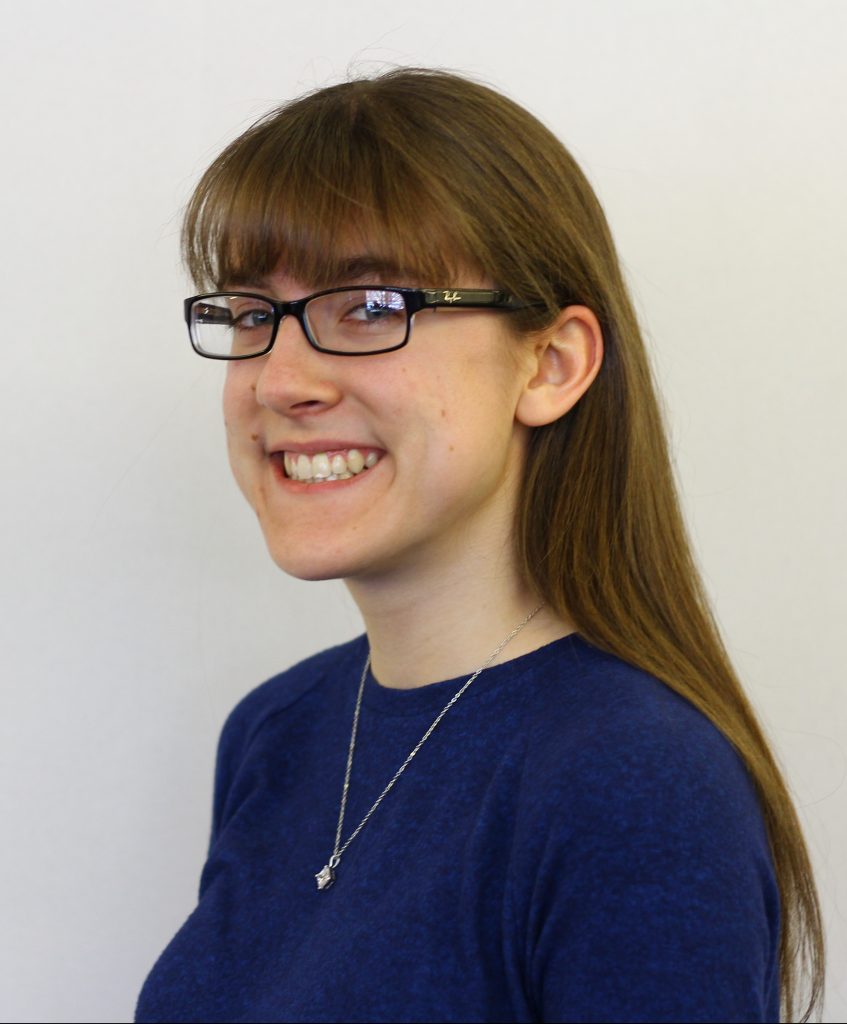 "I think it's incredibly important to engage middle schoolers in STEM-related activities. The earlier kids are involved in STEM, the more likely they are to stick with it in the future," said Paskach. "FLL is a great program for kids to be involved in because it emphasizes gracious professionalism, which means that even though kids are competing against each other, they are respectful, kind and supportive."
Paskach had initially wanted to pursue a career in graphic design, but discovered through her involvement in FLL that her true passion was in STEM education.
"I loved helping the middle schoolers build their LEGO Mindstorms robots, especially when their eyes light up with excitement after solving an especially hard challenge. For me personally, if it wasn't for being involved in STEM opportunities like FLL, I wouldn't have decided to pursue engineering," she said.
Growing up as a Cyclone, she said that attending Iowa State was an easy decision. She decided to major in industrial engineering with a minor in learning technologies. As a freshman, she got research experience working with aerospace engineering assistant professor Benjamin Ahn to study the challenges that elementary education students face when learning engineering concepts. She had the opportunity to present her research at the ISU Undergraduate Research Symposium and even co-authored a peer-reviewed research paper.
During her sophomore and junior years, she was involved with the WiSE (Women in Science and Engineering) Science Explorations club which hosted after-school day camps that exposed third to sixth grade girls opportunities in STEM. She actually participated in the program in her youth and said she appreciated the opportunity to give back to something that had a positive impact on her.
Paskach has also been involved with Iowa State's Cardinal Space Mining Club along with her brother Nathan, a student in computer engineering. Dagney currently serves as the group's outreach co-coordinator and is working with the Science Center of Iowa on an exhibit showing people what it's like to program a Mars rover.
She has also completed an internship with ISU Extension and Outreach, serving as a robotics summer educator which involved leading ten weeks of day camps for first to eighth grade students. She was able to apply engineering concepts such as mistake-proofing, which she learned about in I E 222: Design & Analysis Methods for System Improvements.
"I wrote a VBA code to decrease the time it took to write camp reminder emails and eliminated the mistakes inherent in the previous process," she said.
Paskach will complete her undergraduate studies in spring 2020 and will stick around Ames to pursue a M.S. in educational technology from Iowa State. After completing her graduate studies, she hopes to work for an organization such as the Science Center of Iowa.
"Every time I go back there, they're always working on something new," said Paskach. "Their commitment to inspiring all Iowans in lifelong learning perfectly aligns with what I'm passionate about."