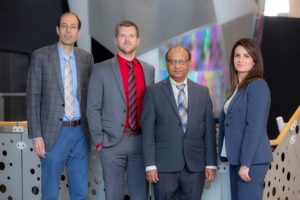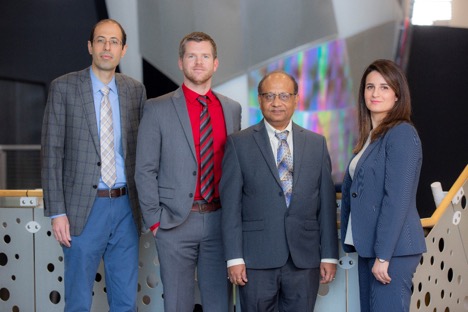 A team of researchers led by Iowa State University received funding from the National Science Foundation (NSF) to develop a solution to decrease the losses associated with buildings under extreme wind events.
Alice Alipour, assistant professor of civil, construction and environmental engineering at Iowa State University, leads the project that will reinvent building façade systems as multifunctional, active structural units. The work will transform façades from a passive element serving its traditional architectural and functional role to an "alive" engineered system that can protect a building against extreme wind events, decrease structural costs and contribute to a sustainable solution for energy saving.
The research team includes experts from multiple engineering areas to address this complex and long-standing challenge. Alipour's expertise spans structural dynamics, stochastic mechanics and performance-based design of structural systems. Behrouz Shafei, assistant professor of civil, construction and environmental engineering, brings expertise needed for the design and analysis of building prototypes under extreme events and the development of computational modeling and simulation tools. Partha Sarkar, professor of aerospace engineering and founder and director of Iowa State's Wind Simulation and Testing Laboratory, focuses on the impact of wind loads on the built environment. Jared Hobeck, assistant professor of mechanical engineering at Kansas State University, contributes expertise in developing advanced structural systems capable of active or passive vibration suppression.
"This project aims to integrate and advance several emerging technologies: adaptive façades morphing structures," Alipour said. "Our effort will lead to a novel active-control system that aerodynamically transforms and streamlines the envelope of a building in response to variations in the direction and intensity of wind."