Namrata Vaswani, professor of electrical and computer engineering, Paul Durbin, professor of aerospace engineering, and Baskar Ganapathysubramanian, professor of mechanical engineering, have been appointed to Joseph and Elizabeth Anderlik Professorships in Engineering.
The Joseph and Elizabeth Anderlik Professorship in Engineering was established in 2010. Joseph Anderlik graduated from Iowa State University in 1954 with a degree in civil engineering. Before his death in 2005, he served as the vice president of engineering for Bonestroo Rosene Anderlik and Associates, a full-service engineering, planning and environmental science firm.
In addition to the Anderlik Professorship, Joseph and Ellizbeth Anderlik have supported a number of College of Engineering scholarships, teaching awards and facilities.
"Endowed professorships like the Anderlik Professorship make it possible for our faculty to venture into new areas of research – and to include these new insights into the classes they teach future Cyclone Engineers," said Arun Somani, associate dean for research and Philip and Virginia Sproul Professor in Electrical and Computer Engineering.
Namrata Vaswani
"I am very excited to be named one of the Anderlik Professors. I plan to use part of the funds from the professorship to support my group's foundational research in dynamic structured big data recovery," said Vaswani. "This will involve developing fast and memory-efficient online algorithms for solving various practical structured high-dimensional (big data) inference problems and obtaining provable guarantees for when such methods work well and why. Example instances include problems of noise and outlier removal and undoing nonlinearities (e.g. phase retrieval) by exploiting the structural (e.g., sparsity or low-rank) assumptions on the datasets"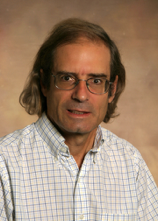 Paul Durbin
"I have decided to edit a multi-author book and series on turbulence and laminar to turbulent transition in fluid flows," said Durbin. "The professorship will provide time for professional activities outside my main research and teaching activities. I would also like to use the Anderlik support to invite colleagues to give seminars at Iowa State."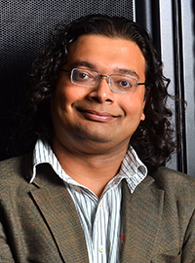 Baskar Ganapathysubramanian
"I plan to use the support of the Aderlik Professorship to accelerate research efforts in computational sustainability and machine learning. My group plans to pursue strategic scholarship activities and produce preliminary results that will allow us to successfully pursue larger external grants," said Ganapathysubramanian. "I want to thank the Anderlik family for their continued support of Iowa State. It is an honor and a privilege to receive this endowed professorship. I hope to continue the legacy of service and mentorship of the previous recipient, Dr. Judy Vance, a recently retired professor of mechanical engineering."