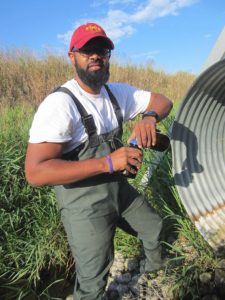 Iowa State young alum shares his experience working for the California North Coast Regional Water Quality Control Board in the wake of changing marijuana regulations and legislation
Maurice Washington spends his days analyzing the environmental impact of legal marijuana cultivation in the largest cannabis-producing region in the U.S.
Washington ('17 PhD agricultural and biosystems engineering) is a water resource control engineer for California's Southern Cannabis Regulatory Unit, a part of the California Environmental Protection Agency. He analyzes the environmental impact of legal and illegal marijuana cultivation in an area of the state that includes the Emerald Triangle. The Emerald Triangle has the distinction of being the largest cannabis-producing region in the U.S. and is made up of three counties: Humboldt, Trinity and Mendocino.
"My job is to make sure that permit applicants, the people who are growing or cultivating cannabis, whether it's indoor or outdoor, aren't impairing or impacting water resources," Washington explains.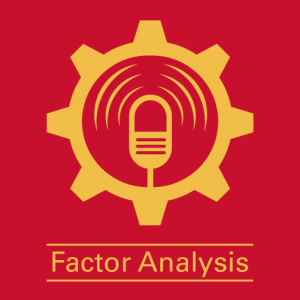 Washington reviews permit proposals for cannabis operations and conducts compliance and enforcement field inspections. If an operation is not up to code, the operator can face arrest, environmental citations, or the eradication of plants by local and state authorities.
"This job is customer service," Washington says. "We have a lot of applicants who call in who have questions about their application, whether it's completed or they need some type of technical assistance."
California was the first state in the nation to legalize cannabis for medical use in 1996. Washington says the North Coast Regional Water Quality Control Board oversees 3,410 of 5,500 statewide enrollees in an area ranging from south of Sonoma County up to the Oregon border. Wineries, fisheries, wildlife and environmental wonders like redwood forests are scattered throughout the region … all of which could be impacted by the newest cash crop.
"California is one of the many states that has legalized use and cultivation of cannabis, but a lot of people don't think about the environmental impacts of cannabis," Washington says.
When grown and cultivated without regard to environmental regulations, Washington says marijuana operations can have similar negative impacts as other poorly planned agricultural pursuits. Potential loss of habitat, harmful waste discharge and creation of sediment runoff negatively affect water quality in a state famous for water shortages.[1] He further explains that cannabis plants need a lot of water from March through November, a period that coincides with California's drier months.
So, when it comes to production, are there any differences between cannabis and conventional crops?
"A lot of people don't think cannabis is agriculture, but it really is …" Washington says. "Compared to corn and soybean systems that we'd see in Iowa, there aren't really any differences when it comes to environmental impacts."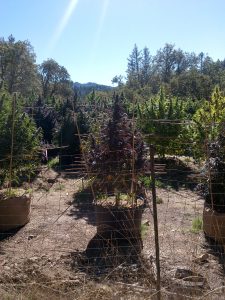 Just like Iowa farmers, cannabis cultivators work with multiple organizations. Washington lists off a couple, including county governments, the California Department of Fish and Wildlife and state water boards. The similarities and differences are important to consider as Iowa grapples with the role of industrial hemp and cannabis in its long-term agricultural economic plan.
"I'm not sure if the infrastructure or the resources are in place to even deal with the number of applicants or applications that there might be [in Iowa]," Washington says. "But on an environmental level, compared to all the water pollution that's coming from traditional ag in Iowa, I think maybe the potential discharge coming from cannabis cultivation would be a drop in a bucket."
Another part of the puzzle that is missing from this debate? Detailed research.
"No one has really put the research dollars behind it, because it has been illegal for so long," Washington says. "So, there are a lot of knowledge gaps."
For now, this Iowa State graduate will be kept busy enforcing the environmental priorities of a state deeply involved in the national discussion surrounding this debated agricultural commodity.
Footnotes
[1] Dimick, Dennis. (2015, April 6). 5 Things You Should Know About California's Water Crisis. Retrieved from https://news.nationalgeographic.com/2015/04/150406-california-drought-snowpack-map-water-science/.