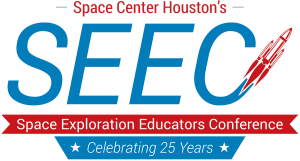 Two new and impactful opportunities await Iowa K-12 educators in the 2019 Iowa Space Grant Consortium (ISGC) Partner Schools Program. Applications for the program are now being accepted through 3 p.m. December 3, 2018.
The ISGC-sponsored Partner School Program supports Science, Technology, Engineering and Math (STEM) school partnerships to help schools connect to learning opportunities that advance the mission of NASA to increase awareness of STEM careers.
Beginning in 2019 ISGC partner school teachers (educator teams and STEM educators) will be able to take part in NASA's Space Exploration Educator's Conference (SEEC) at Space Center and the NASA Johnson Space Center, both in in Houston, TX; and the Spaceflight Operations Workshop with the Department of Aerospace Engineering at Iowa State University in August, which is coordinated by distinguished faculty fellow and former NASA astronaut Clayton Anderson. The goal of participation in the programs is to allow educators to bring the experiences back to their classrooms to benefit their students as well as their colleagues. ISGC partners agree to conduct professional development (ISGC Academy) within their districts, regions, or at professional conferences to expand the ISGC investment and reach.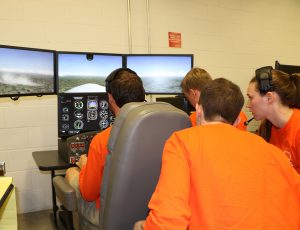 The SEEC will be held February 7-9, 2019. It invites participants to "experience three days of complete immersion into the out-of-this-world adventure of space exploration!" Sessions hosted by scientists, engineers, astronauts and other officials cover endeavors such as the International Space Station, exploration of Mars and more. ISGC will cover selected costs for participants in the SEEC.
The Spaceflight Operations Workshop, tentatively scheduled for August 2-12, 2019, engages educators and engineering students in a team environment to learn how to think and function like astronauts. It immerses participants in a series of experiences and classroom activities that represent a microcosm of NASA astronaut training to develop the skill of "thinking operationally."
A detailed 2019 Partner Schools Application Packet, with more information about the two new opportunities and application forms, is available on the ISGC web site.