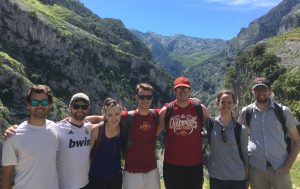 The kickoff for the 2019 Oviedo, Spain Summer Lab program is underway, with the application period running through November 30. Students currently enrolled in Ch E 357 and Ch E 381 are eligible to participate. Ch E 358 and Ch E 382 must be successfully completed in spring semester.
Scholarships are available for students participating in the program through the Hershel B. Whitney Global Initiatives Program in CBE, which can significantly reduce the cost to take part.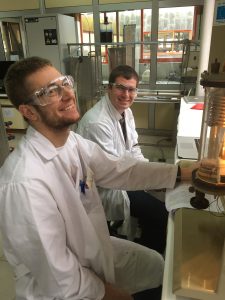 The program, which includes students from the University of Wisconsin-Madison, is held from late May-mid-June. It uses the facilities and educators of the University of Oviedo, in northern Spain. The intensive course work serves up a unit operations lecture and lab experience that garners each student seven semester credits that cover two chemical engineering courses, Ch E 391 and Ch E 392. Course work is presented in English, with an individual option for Spanish language.
The program is coordinated by CBE professors Stephanie Loveland and Karen Haman. Professor Kaitlin Bratlie will be the instructor accompanying the students to Oviedo in 2019. An information session was held October 2. Students who were not able to attend but have questions should contact Professor Loveland at prairie@iastate.edu.
Apply for the 2019 program through November 30.