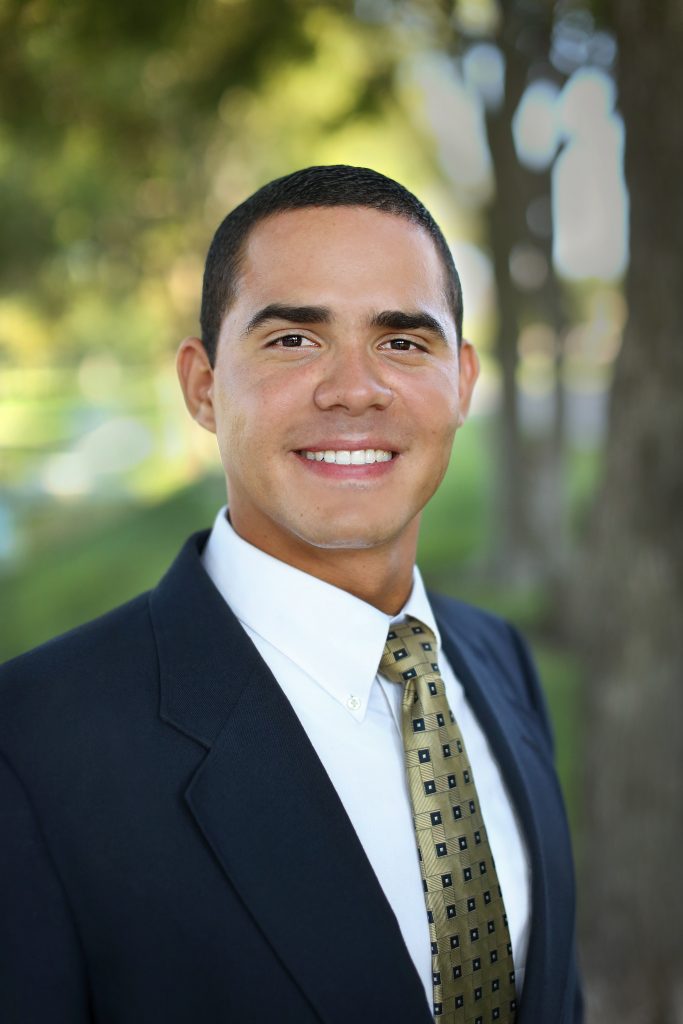 One mechanical engineering alum hopes to inspire the next generation of engineers through his outreach efforts.
Daniel Diaz graduated from Iowa State with his BS in ME in 2013 and his MEng in ME in 2015. After graduation, Diaz was hired as a Mechanical Engineer at Lennox International Inc., manufacturer of heating, ventilation, and air conditioning (HVAC) systems, at their Product Development and Research Center (PD&R) in suburban Dallas, Texas. Diaz said his education at Iowa State helped to prepare him for his wide array of job responsibilities.
"There are periods of time when I'm a research test engineer so you'll see me out on the lab floor, in a psychrometric test room looking at the performance of a unit in terms of efficiency and capacity," he said, adding their products need to meet various customer needs and regulatory requirements.
"Sometimes you'll find me at my computer doing design work. Other times you'll see me at our factory in Arkansas supporting the release of new products and finding ways to meet our manufacturing needs. And some days you'll see me involved with the community," he said.
Part of that community involvement happens through an employee engagement initiative that he and others at LII participate in called "Let's Connect!"
"Because of the needs in our community, primarily in education, I felt like that was where I needed to focus my attention," Diaz said.
LII officials identified an elementary school near their PD&R facility as their partner for the outreach program. This particular school is comprised of low-income students with standardized testing performance below state averages, and few of them know much about careers outside of what their parents do.
"We really wanted to bridge that gap between the knowledge they gain in the classroom and the possibilities that are out there for them. That is why my focus has been on STEM activities," Diaz said, adding that he worked with Iowa State Engineering Kids (ISEK) for advice on engaging pupils and providing them with something they will retain afterward.
Diaz said that over the years he's received several thank you cards from students and teachers which currently adorn the walls of his cubicle. Students have even told their teachers that they will now consider engineering as an option for their future.
"Just having one person think this way, makes the whole effort worth it," said Diaz. "It's been very rewarding to see students engage in the activities."
It was while growing up in Cartagena, Colombia that Diaz first developed his interest in engineering.
"I became interested in mechanical engineering as a kid. I had a passion for taking things apart and sometimes putting them back together correctly," he said with a smirk.
He specifically remembers disassembling an old radio that his dad had and enjoyed learning about how all of the different parts worked. During a science fair in high school, Diaz said he was able to learn about physics through a potato launcher. Under his dad's supervision he experimented with using different quantities of alcohol which served as the potato launcher's fuel source.
"Since that time I developed passion for converting energy from one form to another more useful form," he said.
When it came time for college, Diaz looked at various schools with strong engineering programs and ultimately choose Iowa State because of its strong reputation in the thermal sciences as well as the fact that his father, Luis, earned a MS in chemical engineering and environmental engineering in 1982 and 1983, respectively, and his brother, Hermes, earned a BS in mechanical engineering and construction engineering in 2003 and 2009, respectively. Choosing Iowa State also meant that Daniel got to be closer to his brother who lived in Ankeny.
Diaz said he has more of a traditional approach to things and therefore felt mechanical engineering would be a nice fit as his major. He said that he considered materials science and engineering, but ultimately chose ME because of its broad applicability.
Outside of the classroom, Diaz stayed busy with various campus groups and other activities. He was part of the student ministry at Grand Avenue Baptist Church and said he really misses the Sunday luncheons with fellow students, some of whom were engineers. He was a community advisor (CA) in Linden Hall and served as backup for his floor's intramural soccer team. Additionally, Diaz said he enjoyed renting kayaks and canoes from Rec Services and taking them out to Ada Hayden Lake on the north side of Ames.
"I lived in Iowa for seven years so Iowa definitely has a big part of my heart," he said.
Diaz also developed his own personal tradition as a student.
"Every semester I would check out a camera for a week and go around campus taking pictures. That was my own personal tradition," he said, adding that he thought it was cool to see difference in scenery as the seasons changed.
Lastly, Diaz said his participation in Iowa State's chapter of the American Society of Mechanical Engineers (ASME) was one of the most valuable parts of his college experience. He served one year as the organization's vice president which he said helped him to develop various non-technical skills such as effective leadership, communication, and outreach, all of which he has applied to his work at LII. He said he would encourage incoming and current students to find time for these activities and groups.
"But just remember, it's a complement to – not a replacement of – the things you learn in the classroom."