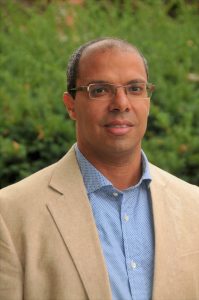 Postdoctoral researcher earns first Karas Award in history of Iowa State's Civil, Construction and Environmental Engineering Department (CCEE)
Mohamed Elkashef has been selected by Iowa State University's Graduate College as the recipient of the 2018 Karas Award for Outstanding Dissertation in the mathematical and physical sciences and engineering discipline. The award recognizes a superior dissertation by a graduate student that provides an original and unusually significant contribution.
Elkashef received a $1000 award and a plaque at the Sigma Xi banquet, held on Apr. 26. He will also become Iowa State University's nominee to the national competition for the Council of Graduate Schools/University Microfilms International Distinguished Dissertation Award. The Karas Award was introduced in 1997, and Elkashef is the first civil engineering graduate student to receive the award.
"Current practices limit the amount of reclaimed pavements used in new asphalt roads to about 25 percent," Elkashef explained. "The positive results of this study will pave the way to incorporation of higher amounts of reclaimed pavements through the addition of a soybean-derived rejuvenator. Using a bio-derived rejuvenator in lieu of commercially available petroleum-based rejuvenators offers a lot of environmental and economic benefits."
"The dissertation is interdisciplinary in nature, covering a very important and emerging topic and having wide practical implications," said Chris Williams, Gerald and Audrey Olson Professor in the Department of Civil, Construction and Environmental Engineering. He also added that the dissertation committee was comprised of faculty members from various disciplines, including civil engineering, chemical and biological engineering, chemistry and statistics. This variety enriched the quality of the dissertation and broadened its scope.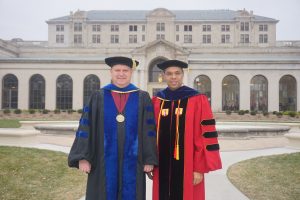 Elkashef joined ISU in 2014 as a doctoral student and earned his degree in Aug. 2017. The topic of his Ph.D. dissertation addressed recycling of reclaimed asphalt pavements using materials made from soybean oil. The results of the research led to a patent introducing a range of soybean-derived products for use in the recycling of asphalt pavements. The products developed in this research were successfully used in pavement projects in Europe and the United States.
Elkashef is currently working as a postdoctoral research associate in the Pavement Research Center at the University of California-Davis, where he is applying his research to help develop specifications to use high amounts of reclaimed asphalt materials in pavements for the California Department of Transportation.
Earlier this month, Elkashef was also awarded honorable mention for the Zaffarano Prize for Graduate Student Research. As stated by the ISU Graduate College, this award is offered each spring semester to recognize superior performance in publishable research by an ISU graduate student.
Submitted for publication
---
Find more outstanding graduate student success stories by following our Facebook, Twitter and LinkedIn pages (Iowa State University Civil, Construction and Environmental Engineering and ISUConE).