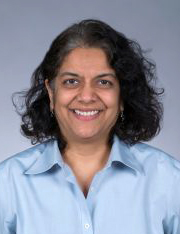 Anson Marston Distinguished Professor and Carol Vohs Johnson Chair Surya Mallapragada has been named a fellow in the International Academy of Medical and Biological Engineering (IAMBE).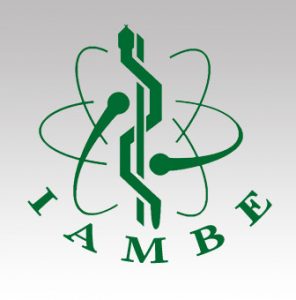 The academy is composed of scientists from institutions of learning around the world who are recognized for their outstanding contributions to and leadership in medical and biological engineering. The body conducts programs which encourage young people entering the field and promotes their development in the early stages of their careers.
Mallapragada also serves as an Associate Vice President for Research with Iowa State's Office of the Vice President for Research.
She has courtesy appointments in the Materials Science and Engineering and Neuroscience programs at ISU, and served as Chair of the Department of Chemical and Biological Engineering from 2009-13. She is also a Scientist and has served as Program Director of Materials Chemistry and Biomolecular Materials (2004-08) at Ames Laboratory, a U.S. Department of Energy Laboratory. She has served as a faculty fellow in the Office of the Senior Vice President and Provost since 2015, is a researcher with the university's Nanovaccine Institute.
Her research interests are in the area of polymeric nanobiomaterials, specifically in drug/gene and vaccine delivery and neural tissue engineering, and in the area of bioinspired materials. She has over 150 publications and serves as an Editor of Materials Science and Engineering: R: Reports.
Mallapragada has been part of the CBE faculty since 1996 after receiving her Ph.D. in chemical engineering from Purdue University.
Her work has been recognized by several awards including a National Science Foundation Career award, a 3M Non-tenured faculty award, Iowa State University Foundation Early as well as Mid-Career Excellence in Research awards, a Big 12 Rising Star Award, an IIT Bombay Young Alumni Achievement Award and the Boylan Award for Outstanding Research. She was named one of the top 100 young innovators by MIT's Technology Review magazine and is an elected Fellow of the American Institute for Medical and Biological Engineering (2006) and the American Association for the Advancement of Science (2008). In 2016 she was elected a Fellow of the National Academy of Inventors.
"I am very grateful to my wonderful mentors, collaborators and students who have made this journey an exciting and enjoyable one," Mallapragada commented.
She will be inducted into the IAMBE in June of 2018 at the World Congress on Medical Physics and Biological Engineering in Prague, Czech Republic. View the full listing of IAMBE fellows.