Hosted by the American Society of Civil Engineers, ExCEEd offers on-point critique of teaching skills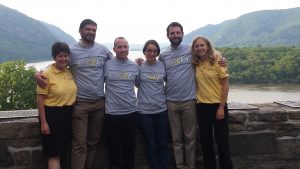 Three Iowa State University (ISU) engineering faculty took part in 2017 ExCEEd Teaching Workshops during the month of July. The American Society of Civil Engineers, or ASCE, sponsors the ExCEEd program. ExCEEd stands for Excellence in Civil Engineering Education. Participants focus on improving teaching skills through an intensive week of hands-on presentations and in-depth demonstrations.
Construction Engineering Senior Lecturer Beth Hartmann and Civil Engineering Assistant Professor Cassandra Rutherford both attended a workshop at Florida Gulf Coast University in Fort Meyers.
Hartmann has attended the workshop series for multiple years. This year marks her second time serving as a mentor in the program.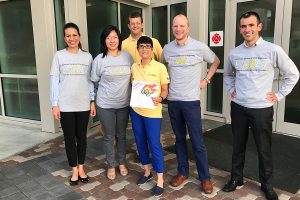 "I learned that you can always improve, that no matter how great of a teacher you might be or how great your evals (evaluations) might be, there's always something that you can do better," she said.
Rutherford is also an alum of the program. In 2016, she was a first-time participant. This year, she served as an assistant mentor.
"Part of the reason I chose to be a professor was to focus on education and to teach students," Rutherford said. " … To be the best faculty member and best professor that I can be, learning about education and practicing to become a better educator is important."
Kristen Cetin, who is an assistant professor of construction engineering at ISU, traveled to West Point, New York, to serve as an assistant mentor. Like Rutherford, this is Cetin's second year attending ExCEEd programs. She believes the frank feedback from the week's teaching presentations is invaluable.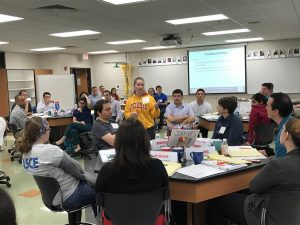 "There's no question that, at the end of the week, everyone will improve in some way," Cetin said.
Hartmann, Rutherford and Cetin are all faculty members in ISU's Department of Civil, Construction and Environmental Engineering.
---
Read more about the ASCE ExCEEd Teaching Workshop by clicking here. Want to find out about the newest work of our faculty and staff? Follow ISU CCEE on Facebook, Twitter and LinkedIn (Iowa State University Civil, Construction and Environmental Engineering and ISUConE).