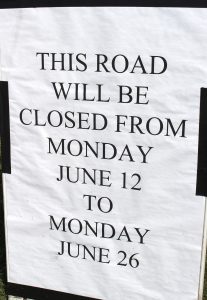 Closure of a segment of Bissell Road will affect traffic and bus routes in the vicinity of Sweeney Hall and the Biorenewables Research Laboratory June 12-June 26.
Bissell will close to through traffic from Osborn Drive to the entrances to Parking Lots 3 and 8 (just south of Howe and Hoover Halls). Motorists should detour by using Union Drive, West Street or Pammel Drive to Sheldon Avenue or the Sheldon Avenue Extension. Osborn Drive and Pammel Drive will remain open, along with the north section of Bissell Road that runs between Osborn and Pammel.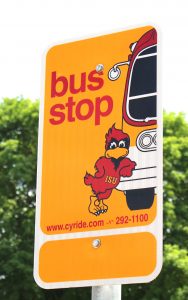 The CyRide bus stops in front of Sweeney Hall and the Biorenewables Research Laboratory will close during this time. CyRide will be re-routing the #1A Red, #2 Green, #3 Blue, #6 Brown and #7 Purple buses. West and south traveling buses on those routes will turn south on Morrill Road from Osborn and travel south to Union Drive. The westbound 1A bus will also travel south down Morrill Road from Osborn before turning west on Union Drive and then rejoining its normal route near Beyer Hall. Riders on these buses should use the stop next to the Parks Library and Morrill Hall on Morrill Rd. for easiest access to Sweeney Hall (the stop near Beardshear Hall may also be used). North and east traveling buses on those routes (with the exception of #1A and #7) will turn north on Sheldon on the west edge of campus and proceed past the west side of the College of Design and Town Engineering to Pammel Drive, east on Pammel, then south on Bissell and east on Osborn.  Individuals traveling to and from Sweeney on those buses should plan to use the stop on Osborn next to Coover Hall.
Detailed information on all routes and stops affected by the detours, including a detour map, can be found on the CyRide web site.
The sidewalks along Bissell Road will remain open. Individuals currently parking in the open section of Lot 14 will still be able to do so.
The closure is to allow construction of a storm sewer that will connect the planned Student Innovation Center with the storm sewer main underneath Bissell Road.