No two are alike.
That statement describes the five new members of Iowa State University's Department of Civil, Construction and Environmental Engineering (CCEE) staff. Over the past year, the department has added to its staff. And from outreach to advising, each person brings a unique perspective to helping students and faculty succeed.
Emily Bowers, Academic Advisor
Ask Emily Bowers if she always knew she would be advising students and you would hear, "no." But with her interest in helping students organize and prioritize, it's no wonder advising finds Bowers in every job.
Bowers is an Iowan. Born and raised in Clear Lake, she earned her bachelor's degree in history and teaching from the University of Northern Iowa in 2008.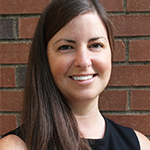 Advising has taken Bowers across the nation. She worked in Washington state, gaining experience at both Chief Leschi and Tacoma Public Schools.
Bowers returned to Iowa in 2012. She worked as an advisor, first at Kaplan University and then Upper Iowa University. But she says Iowa State will be a unique adventure.
"My advising so far has been non-traditional, on-line, night classes," Bowers said, describing her students. "The classes where people aren't really around."
The academic advisor says she is eager for students to flood her office in the Department of Civil, Construction and Environmental Engineering. And she is ready to guide engineering students, work with the Keystone Civil Engineering Learning Community or help students earn internships or co-ops.
"I understand this world, and I'm here to help the student navigate this world that they may not be that familiar with," Bowers said.
When she is not traversing course schedules or talking class responsibilities with engineering students, Bowers enjoys playing with her two giant dogs. She is a dedicated biker and likes to train for long-distance races. She lives in Des Moines with her husband, Luke.
Barb Brown, Grant Coordinator
Barb Brown defines her adventure at Iowa State University as a constant process.
She came to the university six years ago to work for the Department of Electrical and Computer Engineering. Brown had taken a two-week temporary position with the Electric Power & Energy Systems (EPES) group at the time.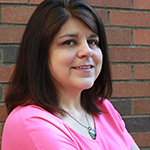 "And I never left," she said, with a smile.
"At first it was like, 'What's going on?'" Brown said, describing how she took more responsibilities at EPES. "But now I'm very grateful for that, because it forced me to learn these different jobs."
This spring, Brown joined the Department of Civil, Construction and Environmental Engineering as grant coordinator. Much of her work deals with helping faculty complete the grant application process and understanding rules and regulations.
"This is more focused, and that's what thrills me," Brown said, comparing her past administrative work with her new role. "I want to be able to fully understand a process."
Brown doesn't just organize grants. She is an active member of her church, where she sings in the choir. She and her husband Ernie live in Ames and have three daughters. They also have four grandchildren who keep them very, very busy.
Jean Dubberke, Outreach Coordinator
It's all about relationships. At least, that's what Jean Dubberke would say.
"It takes time, and it takes effort," Dubberke said. "Don't think that it just happens naturally. Those important relationships take time and effort."
So when she joined the CCEE Department in October 2015, Dubberke knew she had found an outreach opportunity.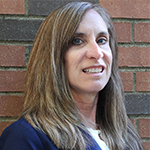 "Civil and construction engineers get how their role is so important to communities," Dubberke said. "Their construction, their wastewater management, their roadway systems impact communities in enormous ways."
As outreach coordinator for the Department of Civil, Construction and Environmental Engineering at Iowa State University, Dubberke helps engineering students build networking opportunities with alumni and industry leaders. "You just never know when you might want to go back and pick the brain of a former colleague or former student," she said.
And she enjoys the chance to help alums and students connect.
"You want to keep [alums] engaged and know that you still appreciate them," Dubberke said. "And you also want feedback. 'Where can we improve?' … So we can make sure our programs and our graduates are meeting the needs of current industry."
Dubberke is a native of Iowa. She lives in Nevada, Iowa, with her husband, Mike. The couple have two children. When she is not visiting her kids, Dubberke enjoys boating and reading suspense novels.
Sebastian Speer, Academic Advisor
The Department of Civil, Construction and Environmental Engineering is excited to have Sebastian Speer as an academic advisor.
Speer is a native of Iowa. In 2006, he graduated from Truman State University with a Bachelor of Arts in music. He went on to earn his master's degree in curriculum and instruction at Florida State University while teaching middle school students at Trinity Catholic School.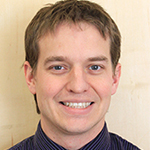 Speer returned to Iowa to work for Iowa State University and the CCEE Department in February 2015. He says his diverse educational experience and training helps him advise his students.
"It makes me a problem-solver in a different way … I bring a sort of creativity, and I think about things from different angles," Speer said.
That problem-solving is crucial to advisors helping students with educational and career choices.
"You're able to help a student identify that they are in the right place or when they are in the wrong place and they are going to find the right place … Helping the students find the right path for them is really what keeps me going," Speer said.
Speer and his wife Shanna live in Nevada, Iowa. Speer enjoys following his college football and baseball team (Go Seminoles!), belonging to the Ames Brewers League, and taking constant care of his two dogs and two cats.
Kate Tindall, Communications Specialist
Coming to work at the Department of Civil, Construction and Environmental Engineering at Iowa State University was like coming back home for Kate Tindall.
"I went to Iowa State," Tindall said. "I worked in Ames. It's exciting to be back on campus in a totally new role."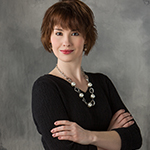 Tindall is an Iowa State University alum. She graduated from the university in 2015 with a bachelor's degree in both journalism & mass communication and political science.
She has worked for municipalities, news stations, and school systems. She finds her work at the CCEE Department especially exciting.
"Students, graduate students, alums, professors … I get to work with them," Tindall said. "I get to tell the stories, to share their successes with everyone. Well, anyone on the Internet," she adds with a smile.
Though she's not an engineer, she can relate to the importance of her department's work and the work of its students.
"I hear the phrase, 'Engineers solve problems,' all the time in our department," Tindall said. "Communicators solve problems, too. Engineers and communicators both have to get our ideas across clearly. It's either that, or every project falls apart."
Tindall is a native of northwest Iowa. She enjoys dancing, biking and running, and watching adventure movies.