The Department of Chemical and Biological Engineering Hall of Fame will soon extend honors to two new members.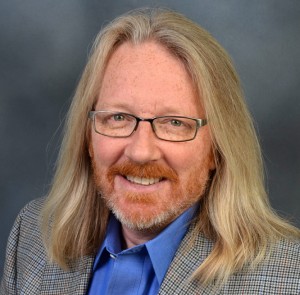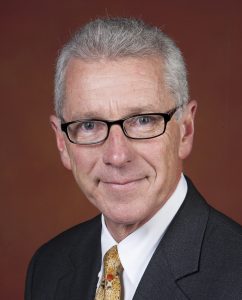 Dr. Terry S. King, a former department chair, who is currently serving as Provost and Executive Vice President for Academic Affairs and Acting President of Ball State University; and Dr. W. Mark Saltzman, a department alum, who is the Goizueta Foundation Professor of Biomedical Engineering, Chemical & Environmental Engineering & Physiology, Yale University School of Engineering & Applied Science, will be inducted into the Hall of Fame. It was launched in 2013 as part of the CBE centennial celebration.
Dr. King received a B.S. in chemical engineering from Iowa State in 1975 and his Ph.D. from the Massachusetts Institute of Technology in chemical engineering in 1979. From 1979 to 1982 he worked at Exxon Chemical Company. He began his professional academic career in 1982 at Iowa State University in the Department of Chemical Engineering. He was promoted to professor and then served as department chair from 1990-1997. He conducted research leading to over 150 peer reviewed publications and invited presentations, holds three patents and has received grants primarily from the Department of Energy and the National Science Foundation. He supervised seven master's students, 12 doctoral students, seven post-doctoral associates, and two visiting scientists. Subsequent to his years as department chair at Iowa State, Dr. King served nine years as the Dean of the College of Engineering at Kansas State University. He is now in his tenth year of employment at Ball State University as Provost and Executive Vice President for Academic Affairs. At the time of his Hall of Fame induction, Dr. King is serving as acting president of Ball State.
Dr. Saltzman graduated with distinction from Iowa State University with a B.S. in chemical engineering in 1981. He received an S.M. in chemical engineering (1984) and a Ph.D. in medical engineering (1987) from MIT. He is an engineer and educator. His research has impacted the fields of drug delivery, biomaterials, nanobiotechnology, and tissue engineering. This work is described in more than 300 research papers and patents and he is the sole author of three textbooks. Saltzman has served as a faculty member at Johns Hopkins, Cornell, and Yale. He was appointed Goizueta Foundation Professor of Chemical and Biomedical Engineering at Yale and served as the founding chair of Yale's Department of Biomedical Engineering from 2003-2015. He has been recognized widely for his excellence in research and teaching. Honors include being elected as a Fellow of the National Academy of Inventors and the Biomedical Engineering Society. He is also an elected member of the National Academy of Medicine (2014). Among his awards are the Professional Progress in Engineering (2000) and Professional Achievement Citation in Engineering (2013) from Iowa State.
Both will have plaques in their honor placed on the department's Hall of Fame wall in the Sweeney Hall lobby in mid-April.