Benjamin Jacobson, senior in industrial engineering and Spanish, from Johnston, Iowa, will serve as the College of Engineering student marshal during the spring 2014 commencement ceremony. He will be accompanied by Leslie Potter, senior lecturer of industrial and manufacturing systems engineering, as he leads the engineering class into the ceremony held May 10.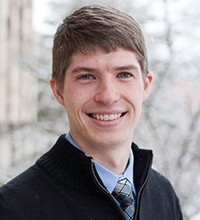 During his time at Iowa State, Jacobson made an impact within the student body and Ames community through several leadership roles. He serves on the United Way Story County Board of Directors and is part of the Allocations Committee. He also co-founded and co-directs CyServe Council, which unifies service organizations on campus and serves as a liaison between the Story County community and Iowa State students.
Additionally, Jacobson has served as president of Cardinal Key, president of the student chapter of the Institute of Industrial Engineers, community advisor in the residence hall system for three years, and a peer mentor in the IMSE department.
He has been recognized by numerous organizations and received many notable awards, including the Iowa State University Wallace E. Barron All-University Senior Award and the Cardinal Court Award.
As an undergraduate, Jacobson held two internships as a process engineering intern – one at Pepsico (Quaker) and one at Anderson Windows & Doors. At Pepsico, he led an operating team that implemented changeover standards and reduced waste by $144,000 annually. He also implemented an idea system for production workers that yielded 45 new ideas, eleven of which were implemented by the end of his internship. With Anderson Windows & Doors, he created an optimized standard work procedure and trained the production workers, reducing labor costs by $100,000 annually. He also simplified the types of packaging materials used in the operation, reducing material costs by $65,000 annually.
Jacobson is concurrently pursuing his graduate degree and has developed lab curriculum for IE432-Industrial Automation and co-taught IE148-Information Engineering.
"Working with such caring faculty and staff in the industrial engineering department and with students who have bought into the program has truly been an amazing experience," Jacobson said. "I have the privilege to know many passionate Iowa State engineers and I am always impressed with their adventures at Iowa State. The technical background and leadership skills of Iowa State engineers provides for great potential and I have already seen many student's unleash this potential. The amazing thing is that this is just the beginning. I am excited to see what our 2014 ISU engineering graduates will do and am honored to represent this group!"
After graduation, Jacobson will be continuing his studies at Iowa State.
Outstanding seniors for this semester are:
Trent Borman, materials engineering
Jace Christensen, construction engineering
William Cord, civil engineering
Cody Hoover, software engineering
Daisy Isibor, computer engineering
Brenda Klutzke, mechanical engineering
German Parada, chemical engineering
Samantha Riess, biological systems engineering
Joshua Straquadine, electrical engineering
Andrew Verhasselt, agricultural engineering
Sarah Weems, aerospace engineering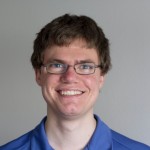 Trent Borman, of Eden Prairie, Minn., came to Iowa State with enough academic credits to be classified as a junior and has spent the past three years pursuing leadership and research opportunities to enrich his degree. From serving as outreach co-chair for Material Advantage to being a mentor for the materials science and engineering department as well as a high school robotics team, Borman has been recognized with several awards and scholarships, including the Material Advantage Student Involvement Award. He also held two research positions with one being an NSF Research Experience for Undergraduates at North Carolina State University, where he advanced materials for environmental sustainability. Earning a degree in materials engineering with an emphasis in electronic and metallic materials, Borman plans to continue his research and education as he works toward a Ph.D. in materials science and engineering at Penn State.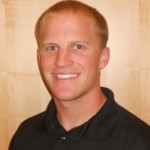 Jace Christensen, of Carroll, Iowa, is earning a degree in construction engineering with a mechanical emphasis as well as a minor in business. During his time at Iowa State, he held leadership positions with Habitat for Humanity and Associated General Contractors, where he combined his construction engineering talents with his interest to serve others. He also studied abroad at the University of Edinburgh, taking a mix of business and engineering courses. Christensen was recognized with many academic scholarships, including the Academic Recognition Award, and he took time to build his professional portfolio with internships at ISU Construction Services, Kiewit Building Group and Bluestone Engineering. After graduating, he will work as a mechanical design engineer for Bluestone.
Civil engineering major William Cord, of Atlantic, Iowa, added to his engineering education with career and research opportunities across the discipline. He assisted with experiments in the CCEE Structures Laboratory, worked as a recorder operator for the Institute for Transportation and later tested asphalt samples for the Iowa Department of Transportation. As an undergraduate research assistant, Cord conducted research on heated pavement that will form part of a journal article. He also served as co-chair of the department's Undergraduate Student Advisory Committee, which voices concerns of students to administration. Cord was able to study abroad in Singapore and after became a "partner" in the Society of International Engineers to help others traveling to the U.S. to study. Cord will be attending MIT next fall to earn a master's degree in high performance structures.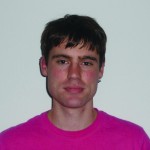 While earning his degree in software engineering, Cody Hoover, of Indianola, Iowa, has enjoyed experiences both on campus and abroad. He was named TEAM (The Engineering Ambassador and Mentor program) Member of the Year in 2012, for his role in sharing his experiences with important audiences. Outside of his heavy involvement in many student organizations, Hoover was also selected to receive a Benjamin A. Gilman International Scholarship to supplement his studies at the University of Southern Denmark. That experience inspired him to become a TAPA (Talking About Programs Abroad) ambassador and also encouraged him to look for additional international experiences, including being invited to participate in the LEGO Mobile Application Challenge held at LEGO Headquarters in Billund, Denmark, where he received the Most Innovative App award. Hoover is awaiting a decision from a graduate school in Germany before deciding his plans for next year.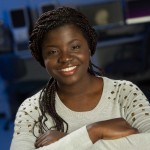 During her time at Iowa State, computer engineering major Daisy Isibor, of Delta, Nigeria, served as mentorship chair for Eta Kappa Nu honor society and in several leadership positions for the National Society of Black Engineers at ISU, Engineers' Week, and Chi Alpha Campus Ministries. She spent extra time in the classroom as a teaching assistant, running labs and seeking to improve students' classroom experience. Isibor's desire to help students succeed led her to develop the mentor program for the Department of Electrical and Computer Engineering. She received the Microsoft Technology Scholarship, Google/United Negro College Fund Scholarship, Garmin ECE Scholarship and the Society of Women Engineers/Rockwell Collins Scholarship, amongst others. She also worked as an intern at Webfilings LLC and Microsoft Corporation. After graduation, she plans to work at Microsoft while pursuing a masters' degree at the University of Washington.
Brenda Klutzke, of Roseville, Minn., is graduating with a mechanical engineering degree and minors in bioengineering, math and German. Klutzke was a research assistant on two biomedical projects in the mechanical engineering department and also gave a presentation on plastic recycling in Ghana at ISU's Symposium on Undergraduate Research and Creative Expression. Her professional experience includes internships with 3M, Minnetronix, Athena GTX and Caterpillar. She also participated in a variety of student clubs, including Engineers Without Borders, Women in Mechanical Engineering and Pi Tau Sigma, a mechanical engineering honor society, holding various leadership positions as well. Klutzke will be working as a mechanical engineer for Minnetronix after graduation.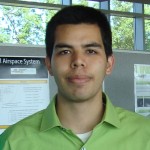 Chemical engineering major German Parada, of Bogota, Colombia, will also graduate with a minor in chemistry. Parada has held several leadership positions during his time at Iowa State, including president of the American Institute of Chemical Engineers student chapter, and 2013 Convention Co-chair for the Tau Beta Pi chapter. He also graded papers, tutored and was a supplemental instruction leader and mentor in the Iowa State Academic Success Center. Adding research to his experience, Parada coauthored one article in the journal Science of Advanced Materials, has worked in the Ames Laboratory and participated in a Summer Undergraduate Research Fellowship program at Purdue. He also had an eight-month internship with Syngenta Crop Protection. Parada will be attending graduate school pursuing a PhD in Chemical Engineering from Massachusetts Institute of Technology (MIT).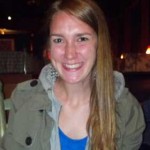 Samantha Riess, of Inver Grove Heights, Minn., is graduating in biological systems engineering with an emphasis in biorenewable resources engineering and will have a minor in microbiology. During a study abroad experience in Rome, Riess worked on a large-scale group project that centered on the importance of cattle biodiversity and was published in Animal Frontiers. The group also completed an intensive food composition database on beef composition, which was composed of more than 200 beef entries and 47 papers and published by FAO. She also completed an eight-month co-op with Cargill Corn Milling, working on capital projects throughout the facility. On campus, she co-created a new professional student organization to serve biological and systems engineering students. Through activities like an "Industry Night" event before the College of Engineering Career Fair, she has helped raise the profile and job prospects for students in a new major. Following graduation she will be going to work for General Mills in Hannibal, Mo.
Joshua Straquadine, of Prior Lake, Minn., is a double major in electrical engineering and German, and is also pursuing minors in physics and mathematics. Straquadine has been a research assistant at RWTH Aachen University's Institute of Electronic Materials, undergraduate research assistant with VLSI at Iowa State University, NAND product engineering intern at Micron Technology and a major electrical assembly intern at Honeywell FM&T. Additionally, he has held leadership positions for several student organizations, such as being the electrical director for the ISU Solar Car Team and drum major of the Iowa State University Cyclone Football Varsity Marching Band. Straquadine was active in music and received several honors, including the Excellence in German Cultural Studies Award. He will continue his academic career by pursuing a Ph.D. in applied physics at Stanford University, exploring magnetic properties in novel materials.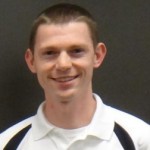 Andrew Verhasselt, of Johnston, Iowa, will earn a degree in agricultural engineering with an emphasis on power and machinery. Verhasselt has completed two internships with Prairie Engineering, where he worked with their design team on various seed industry projects from creating custom parts to drafting fabrication and installation drawings. He also helped execute lab tests and related data analysis in the Lower Powertrain Division for product engineers during a co-op with Caterpillar. On campus, Verhasselt has been involved with the ISU chapter of the American Society of Agricultural and Biological Engineers, currently serving as president, and has also been active at St. Thomas Aquinas Catholic Student Center, contributing to student small groups and Antioch retreat planning. Verhasselt will be working with a start-up in Des Moines this summer and plans to continue his education towards a master's in industrial design.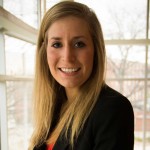 Sarah Weems, of Cedar Rapids, Iowa, is graduating summa cum laude with a major in aerospace engineering and a minor in economics. She has held leadership positions with the Iowa State Space Society, is currently president of Sigma Gamma Tau and was a Destination Iowa State team leader. Weems worked to be a student role model by peer mentoring for the department of aerospace engineering and volunteering at local schools. She is a member of Cardinal Key and was named a Tau Beta Pi scholar and member. Weems gained industry experience through three internships in software engineering at Rockwell Collins, structural design and aerodynamics at the Boeing Company, as well as through her work on the Boeing VTOL senior design challenge. She will begin work with Boeing Phantom Works as a propulsion engineer this summer and plans to pursue a master's of engineering degree shortly thereafter.