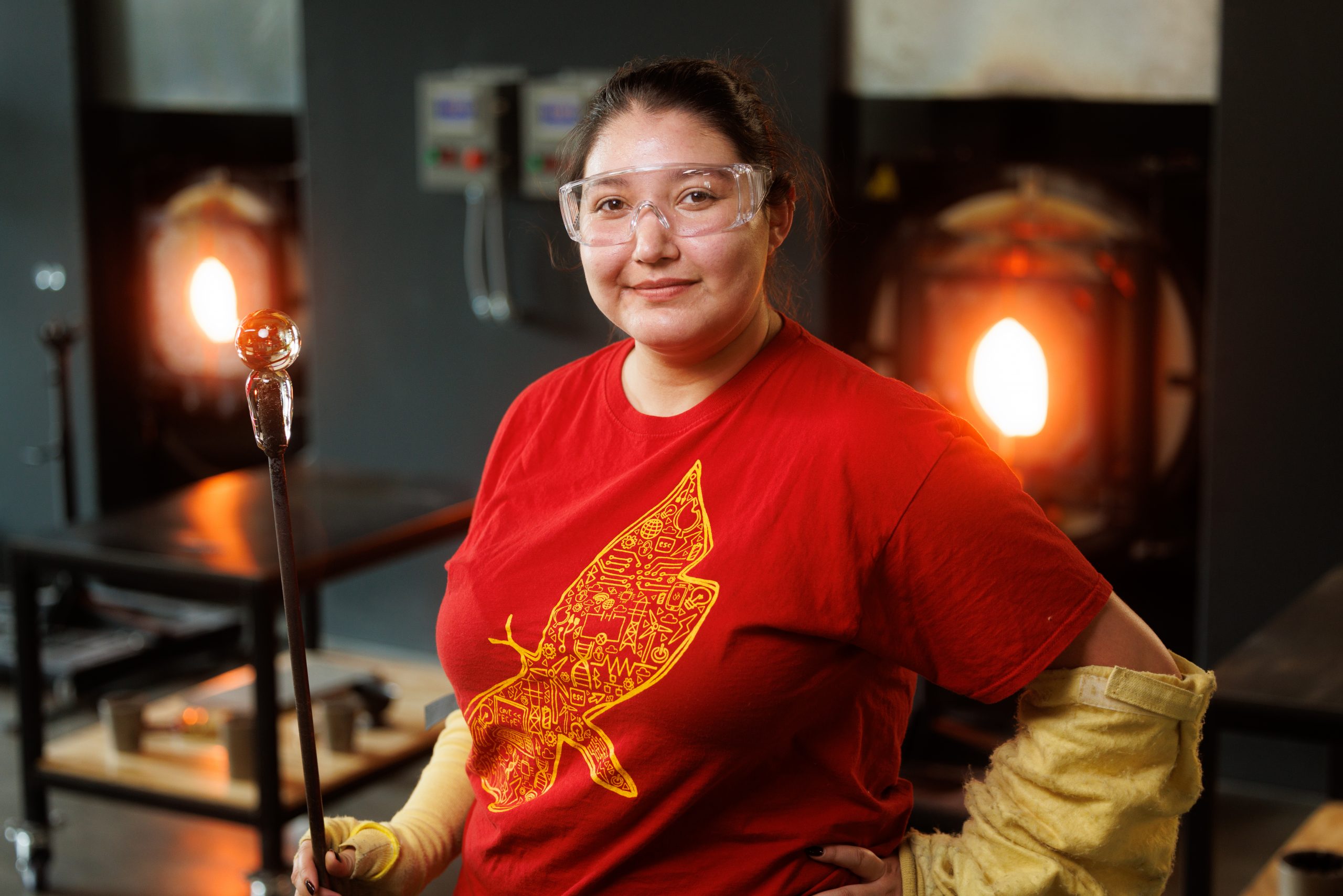 Iris Top is a graduate student at Iowa State University studying computer engineering, with a degree focus in secure and reliable computing.
The summer of 2022 marked the end of Top's term as president of the Gaffer's Guild, a student organization dedicated to the education and training in the art and science of glassblowing. Members are encouraged to take their learning a step further by working on their own to master specific skills or shapes. 
Top's own specialty is in making intricate paperweights such as birds and flowers contained inside marbles. Other members of the Gaffer's Guild are currently working on Venetian goblet techniques, focusing on thinness and precision. 
Studying computer engineering had not only taught Top computing systems and optimization, but also how to engineer for people — not just for a solution. 
"The first solution is usually not the best one. It may take too long, use too many system resources, be unreliable, or create vulnerabilities. You have to take a step back and look at the system running it and for patterns that can be utilized," said Top. "The same concept applies for glassblowing. A process may get the job done, but are people actually going to follow it each time? What corners are going to be cut and will the same goal be met once that happens? You have to create procedures with those following them in mind."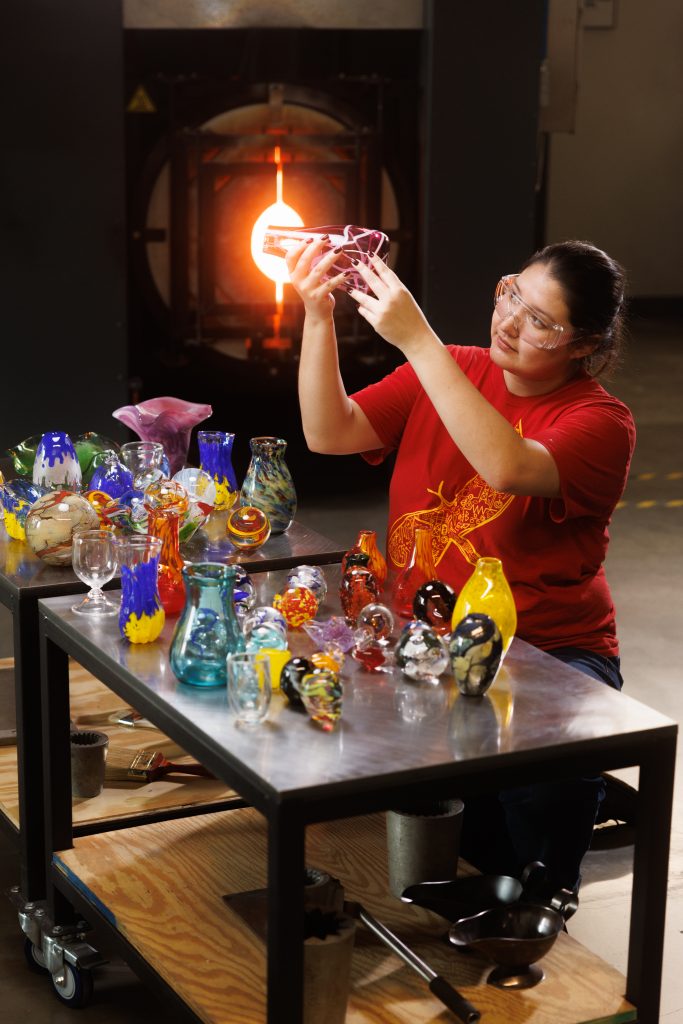 Top served as president of the Gaffer's Guild during the club's transition into their new studio located on the ground level of the Student Innovation Center. During the four year transition, new members were sent to the Foci Minnesota Center for Glass Arts in Minnesota where they participated in a glass blowing crash course. 
Additionally, the Student Innovation Center had planned to open its doors April 2020 but due to the COVID-19 pandemic, it was delayed to the following August. While COVID halted the grand opening of the Innovation Center, the Gaffer's Guild was frantically working on new safety and health procedures. 
"The safety of our members, of any guests, and of our space is a priority. We did not want to open our doors without solid plans to minimize the risk of injury, and after Covid, minimize the risk of spreading illness," said Top. 
The setback was minor, and the club was soon equipped and operating in its new home in the Student Innovation Center.
With the end of her final term as president of the Gaffer's Guild, Top is continuing in her graduate studies and looking for work in the automotive industry. She previously interned for Ford Motor Company and is looking for a position that combines her interests of vehicle communication, embedded systems, and security.