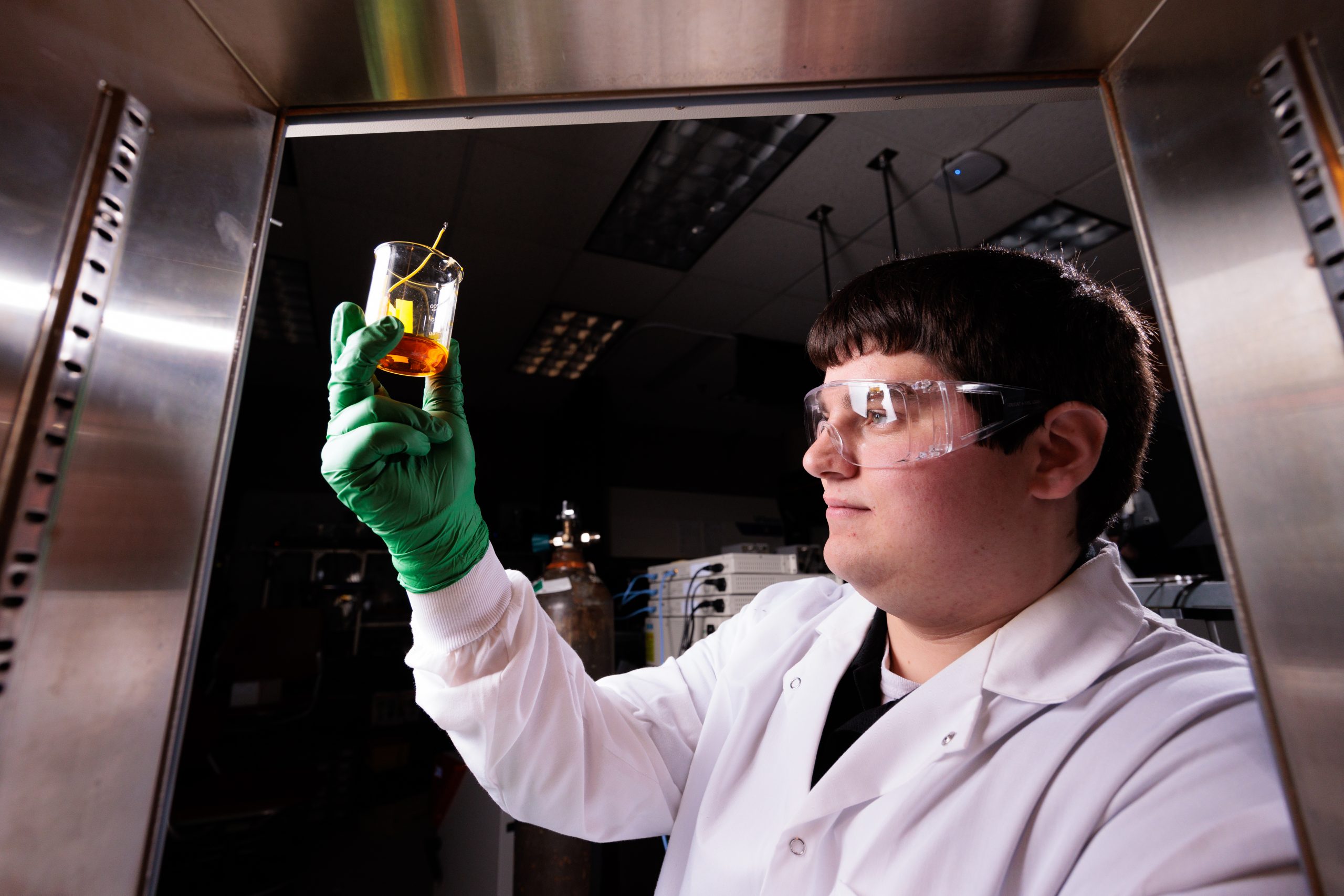 Anthony David, senior in mechanical engineering, will present his undergraduate research at the Research in the Capitol Undergraduate Research Symposium on March 6, 2023. His research, "Fabricating Biosensor Platforms for Real-Time Biothreat Detection," is one of 20 research projects selected to represent Iowa State and one of six engineering projects to be selected.
David's research is part of a larger project aimed at creating a device to detect bio-threats in real time. "My role is to create a process to produce the film that will act as the sensor in the device. The film has two layers, a lower layer of electrically conductive material and an upper layer of porous aluminum. The pores in the aluminum will hold biological material that interacts with the biothreats and create an impedance change in the film. This change is what is being measured to sense the biothreat."
The project is overseen by Todd Kingston, assistant professor of mechanical engineering, and Pranav Shrotriya, professor of mechanical engineering, and supported by a cooperative agreement from the Department of Homeland Security (DHS), and involves other ISU researchers from the Department of Biochemistry, Biophysics, & Molecular Biology, the Department of Chemical and Biological Engineering, and the University of Iowa.
David said being involved in this research project has been a great addition to his undergraduate experience at Iowa State, and he looks forward to seeing the other students' research presentations. "I'm honored to represent mechanical engineering and Iowa State at this event. It's a great way to showcase the importance and variety of active student research projects going on around the state that will hopefully have a positive impact on the world someday."
He plans to continue his research this summer through the Department of Energy's Science Undergraduate Laboratory Internship (SULI) program and enroll in the concurrent Bachelor/Master's in Mechanical Engineering program in the fall to see the project through to its completion.