Iowa State Civil, Construction, and Environmental Engineering (CCEE) students won the Precast/Prestressed Concrete Institute (PCI)-Engineering Student Design (Big Beam) Competition this year.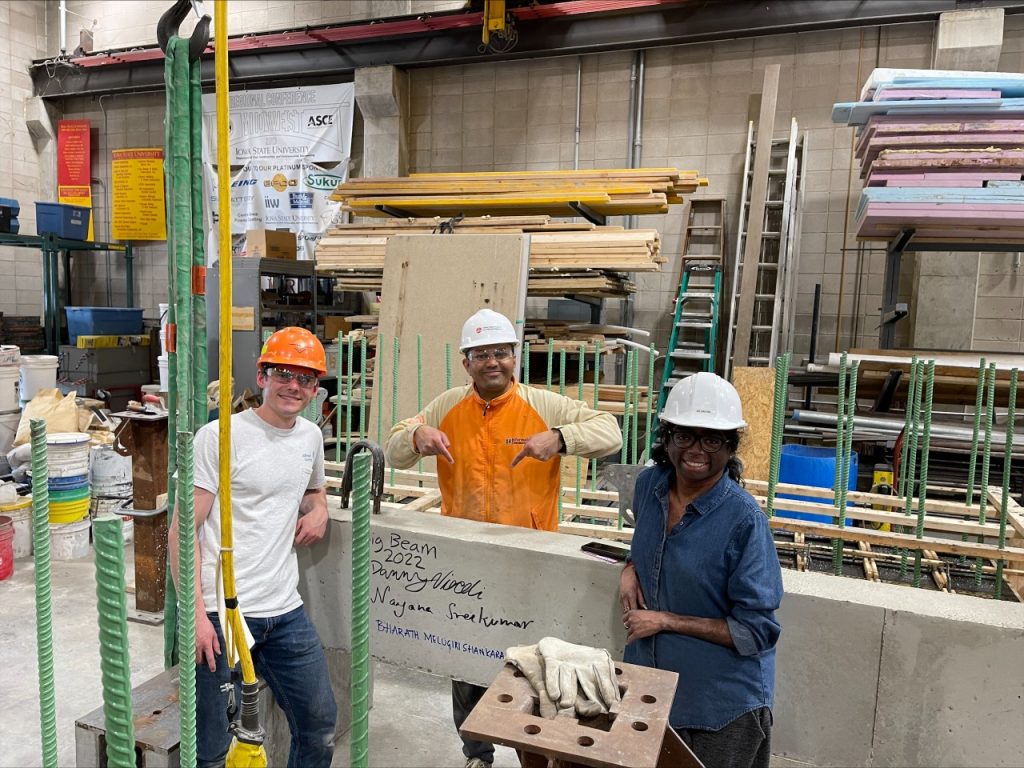 In this national competition, Iowa State students won the Keith Kaufman Award for the Best Report amongst all the submissions.
The beam has the requirements of being innovative, optimally designed and cost-effective. The competition provides an opportunity for students to get exposure to the real-life challenges of designing and constructing prestressed concrete beam.
Team members include,- Daniel Vieceli, Nayana Sreekumar and Bharath Melugiri Shankaramurthy. The team was mentored by Dr. Hartanto Wibowo.
Iowa State students participated under the team's name of "Beaming with ExCYtement," inspired by ISU's mascot CY, the cardinal.
"We felt extremely proud to have brought this award to the department of Civil Engineering, and to ISU this year," said Shankaramurthy. "From the beginning, we always wanted to win this, and here we are."
This national level competition involves multiple stages such as, structural design, concrete beam casting, technical report writing and video submission.
"Being the recipient of such a prestigious award was a surreal feeling to us all. It was definitely a vote of confidence in our efforts from a reputed institute like PCI," said Sreekumar. "The final report is the product of our collective efforts, and we couldn't be prouder of ourselves."
To read more about the Big Beam competition, click here.