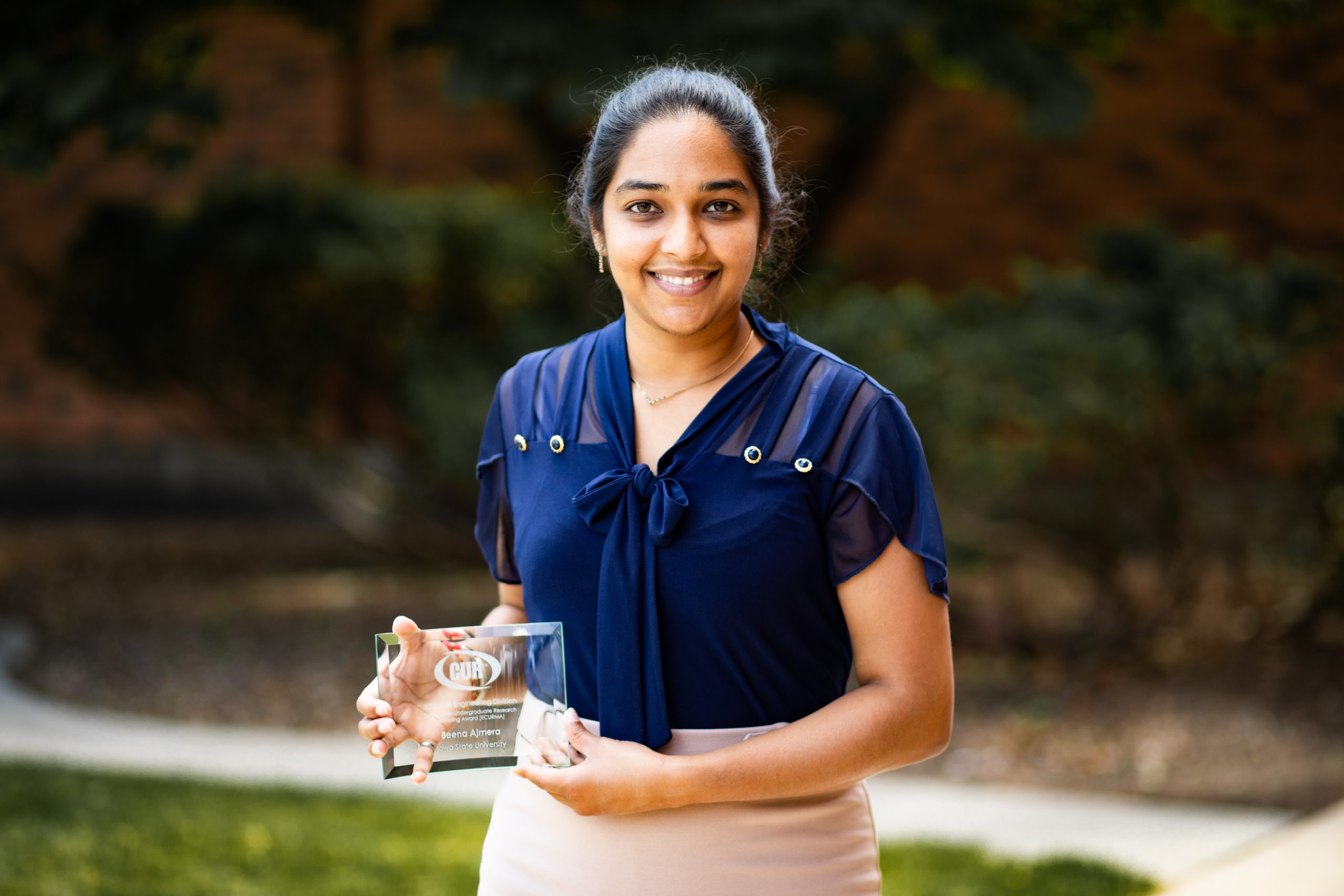 Beena Ajmera, an assistant professor at Iowa State University's Department of Civil, Construction and Environmental Engineering (CCEE), was surprised and honored when she learned she had been selected to receive the Early-Career Undergraduate Research Mentoring Award from the Engineering Division of the Council on Undergraduate Research.
Ajmera is recognized for her mentoring efforts toward undergraduate students and advancing undergraduate research in engineering by promoting discipline-specific activities.
"If I am an effective, strong, or good mentor, it is because I was very fortunate to have great mentors not only as an undergraduate student but throughout my studies and now, as a faculty member," said Ajmera. "These individuals taught me what it means to be a good mentor and still offer me advice to do better in that role. I have to recognize the mentoring they provided me that allowed me to receive this honor."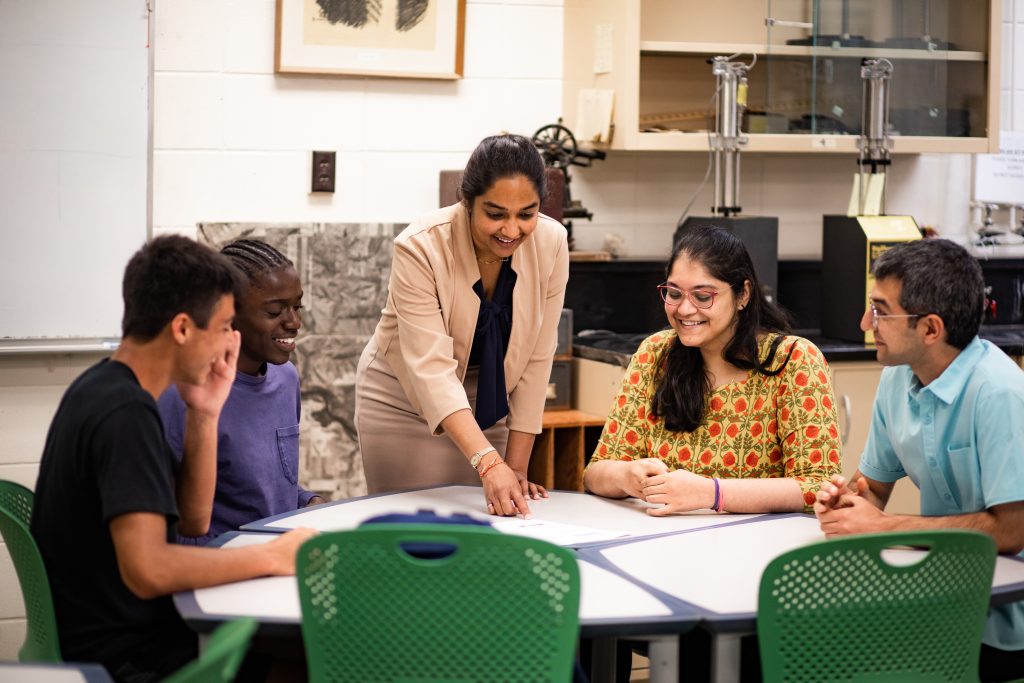 Ajmera believes mentors provide many benefits to students, such as offering constructive feedback and being a trusted ally and advocate for students. Good mentors help students grow as an individual and as a professional
"To me, a mentor is someone who sees something in you and helps you cultivate it. They always have your best interest at heart and work to help you achieve all of your goals, even those you did not think you could reach or did not even know possible," Ajmera said. "There are many benefits to having a genuine mentoring relationship with another individual, both as a mentor and a mentee."
Ajmera's favorite mentoring moments are when a typically hesitant individual responds to a question confidently and when a student volunteers to give a public presentation. Other moments that stand out to Ajmera are when the mentee seeks her advice. As a mentor, Ajmera often advises many individuals. However, it is different when the mentee comes to her personally and asks for her advice.
"Most of the time, students leave college and forget about their professors. However, every so often, a student will reach out and say something that reminds me of how I was able to engage them in the class, in the hallway, or in some other interaction. The fact that the student remembers this interaction fondly, is very rewarding," said Ajmera.