Postdocs Jungkuk Lee and Susheel Kumar Nethi of the Department of Chemical and Biological Engineering (CBE) have been awarded Postdoctoral Scholar Excellence Awards from the Graduate College of Iowa State University.
Jungkuk Lee
Jungkuk Lee, a postdoctoral scholar in the CBE department, was awarded the Postdoctoral Research Excellence Award for his electrochemical carbon dioxide (CO2) reduction research.
Lee graduated from the University at Buffalo in 2021 with a Ph.D. in chemical and biological engineering. After completing his doctorate, Lee began working as a postdoctoral scholar with Herbert L. Stiles Faculty Fellow Wenzhen Li, a professor of chemical and biological engineering.
The Postdoctoral Research Excellence Award honors postdoctoral scholars who have made innovative and significant research contributions to their field of study.
"I was very happy to know that Junkuk had received this prestigious award. His work in electrochemical CO2 reduction has the potential to have positive environmental impacts," said Li
Electrochemical CO2 reduction is an attractive technique for reducing CO2 emission and converting it into useful value-added chemicals and fuels. Bismuth nanosheets have been recognized as a promising catalyst for electrochemical CO2 reduction. However, the preparation of bismuth nanosheets is an elaborate and costly process and this has limited the large-scale adoption of some electrochemical CO2 reduction technology.
Lee's research helps overcome this problem. As Lee explains, "I developed a simpler and more cost-effective method of producing bismuth nanosheet catalysts for electrochemical CO2 reduction to formate."
Lee, who has always been passionate about climate and environmental issues, hopes his research will help industries embrace green carbon capture technology.
"The level of CO2 concentration in the atmosphere is becoming severe and contributing to significant environmental issues. I want to put some effort into decreasing the CO2 concentration, and electrochemical CO2 reduction is a promising technology for that. And my research is helping make this technology simpler and more cost-effective to use," said Lee.
The importance of Lee's work has resulted in his study being published in the high-impact peer-reviewed journal ACS Applied Materials & Interfaces.
Susheel Kumar Nethi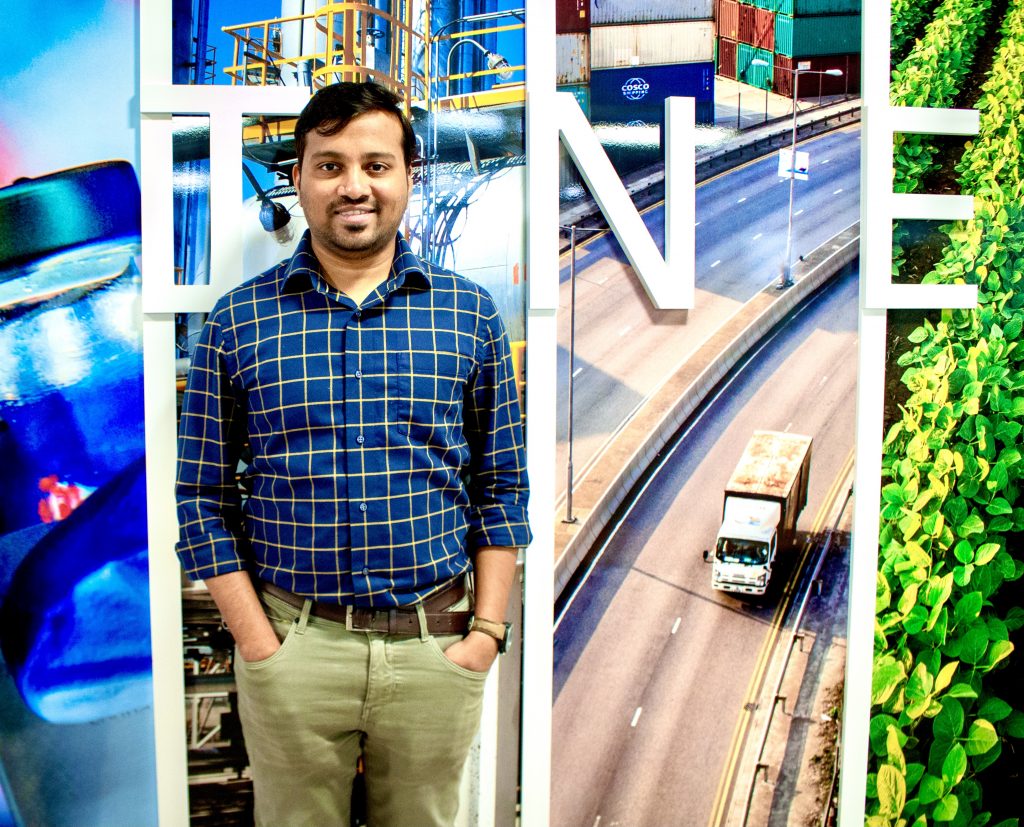 Nethi, a postdoctoral research associate at Nanovaccine Institute, received the Postdoctoral Scholar Excellence Award for Teaching and Mentoring Students for his work mentoring undergraduate and high school students.
Nethi received his Ph.D. in Biological Sciences from the CSIR-Indian Institute of Chemical Technology in Hyderabad, India. He previously worked as a postdoctoral scholar at the University of Minnesota and Temple University. Currently, Nethi works with Anson Marston Distinguished Professor in Engineering and Carol Vohs Johnson Chair Surya Mallapragada at the Nanovaccine Institute at ISU.
The Postdoctoral Scholar Excellence Award for Teaching and Mentoring Students honors postdoctoral scholars who have made innovative and significant contributions to training future scientists and who exemplify excellence in the teaching and learning mission of Iowa State.
"I have a lot of gratitude for the great teachers who have inspired me to pursue my academic career. And I want to be that great teacher and mentor for others. Seeing the email that I received this award, I was really happy," said Nethi
Nethi's experience as a teacher and mentor spans back to his time as a graduate student working towards his degree. During his time at ISU as a postdoc, Nethi has had the opportunity to train two undergraduates and a student from Ames high school. Nethi has also mentored a student from the CBE's Biological Materials and Processes Experience for Undergraduates (BioMaP REU) program.
"I have had wonderful feedback from his mentees about Dr. Nethi's passion for mentoring, his patience and care in explaining new concepts, and a genuine interest in ensuring that his mentees meet their learning objectives," said Mallapragada.