It was pretty much love at first sight for Larry Pithan and Pam Stoll, though even they admit it is difficult to pinpoint when exactly that "first sight" occurred.
Larry and Pam grew up about five miles apart on farms outside the small town of Lost Nation in Eastern Iowa. Though Pam was one year behind Larry, the two were involved with band (Pam played French horn, Larry played trombone) and choir at school, and both attended the Bethlehem Lutheran Church. Larry recalls his class consisted of about 25 students, so "you pretty much knew everyone in the classes close to you."
"It is difficult to say when exactly we first met, but one thing led to another and we started formally dating in high school," said Larry. "We were certainly high school sweethearts."
The couple wed in 1970 at the Bethlehem Lutheran Church. Other than the memories he has forged with his wife of 52 years, Larry also fondly remembers working on the farm as a kid in the 1950s and 60s.
"Farming when I grew up was different than today," Larry recalled. "The tractors did not drive themselves and we planted corn two rows at a time, but I really do appreciate my years on the farm. I learned a lot of life skills and developed a great work ethic."
Coming to Ames
That work ethic would carry through Larry's time in college and throughout his career. Larry had an aptitude for math and science classes as well as an older sister who attended Iowa State University and this combination led him to Ames in the fall of 1969. Pam followed in 1970 after their wedding.  Larry received a scholarship from Black & Veatch which covered most of his tuition (he recalls it was about $300 per quarter at that time), and stipulated that he work at the company's Kansas City office during two summers while in college. Larry chose to pursue his degree in mechanical engineering (ME), which in part was influenced by his upbringing as a farm kid.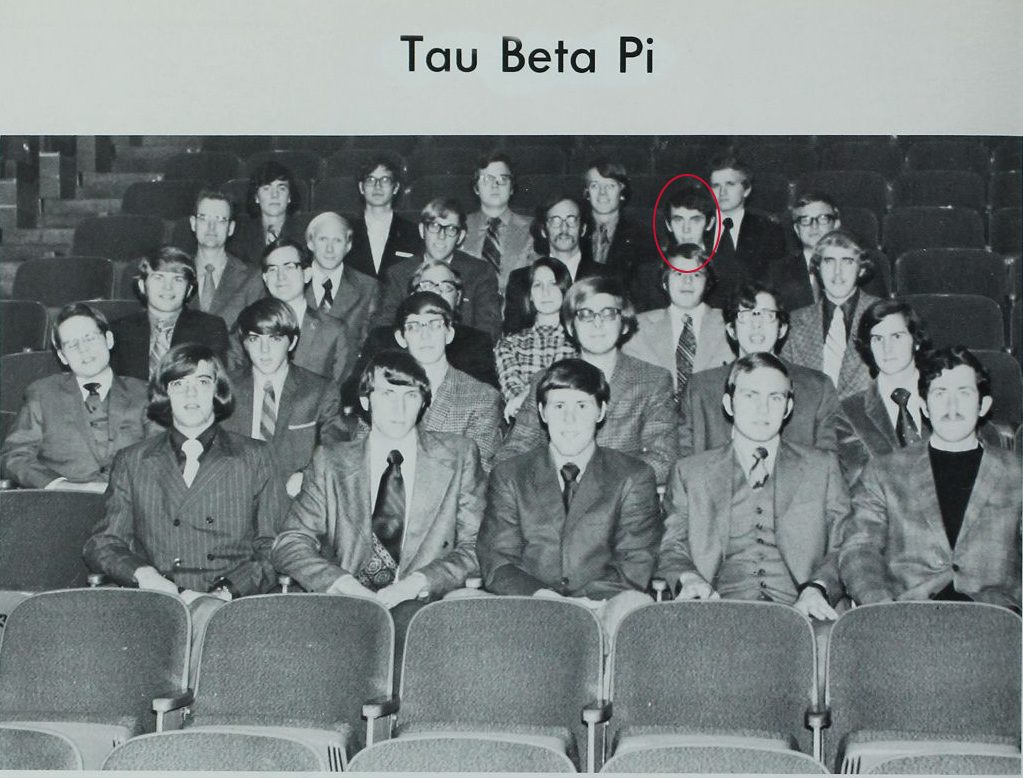 "I was one of those kids who liked to take everything apart to see how it works. I really enjoyed the machinery part of farming as I grew up, so mechanical engineering seemed like a natural fit for me," Larry said.
He also felt that a degree in ME would give him some career flexibility for after college. It was a power plant design course – which covered engineering components such as fans, pumps and piping – that really grabbed his attention. This course was the catalyst for his interest in the building engineering field, which would be a major part of his career for nearly five decades after he graduated.
While Larry was pursuing his degree in ME, Pam pursued studies in child development (which today would be similar to the "early childhood education" program) and worked at a daycare center. She suspended her studies after her sophomore year and started working for the Alumni Association (when their offices were in the Memorial Union) to help Larry cover his tuition, yet another testament of the couple's strong affection. Pam eventually completed her degree in psychology from Marycrest University after the couple moved to the Quad Cities and raised their two sons. This spring, Pam was recognized by Iowa State with an Honorary Alumna award.
"The Honorary Alumna is an incredible honor for me," said Pam. "Although I would have loved to finish my degree at Iowa State back in the 70's, circumstances didn't allow that. Larry and I have always been great ISU supporters so actually being an alum is wonderful."
Like many alums and students from that era, the couple affectionately remembers living in Pammel Court during their time in Ames. They can still recall how their "mouths dropped" when they first set foot in their unit – 981 Pammel Court.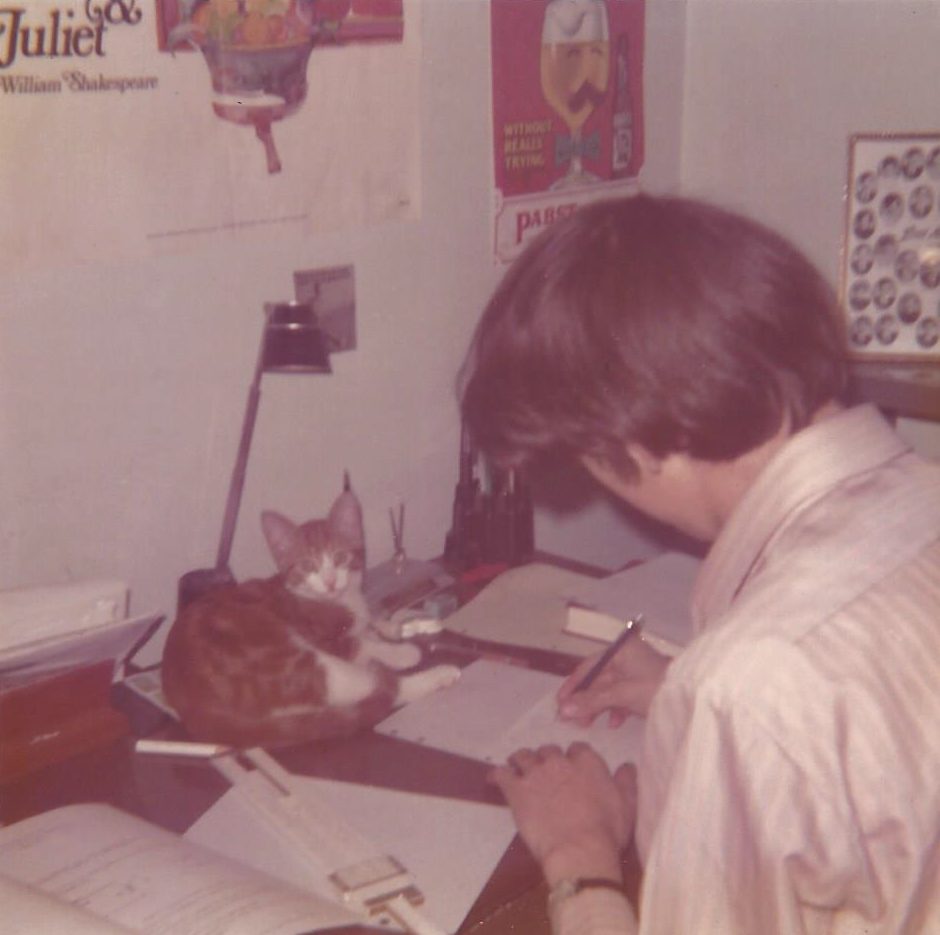 "I sometimes joke that our hog houses were nicer than these units," said Larry, with a laugh. "But it was a good experience for us and the rent at $35 per month wasn't bad either. We survived some big snowstorms and long walks to class, but one advantage of Pam working for the Alumni Association was that we got a parking space in the ramp so it was a little shorter walk on those super cold winter days."
They recall there was always work to be done around the unit. Each year, every unit would get a couple of gallons of white paint for the interior walls, and ambitious students could get that paint tinted a particular color at the local lumberyard if they desired. The Pithans also remember covering the windows with plastic during the winters to keep out the cold.
Larry also affectionately remembers working with fellow engineering students on a remote-controlled firefighting device, that came to be known as the "ISU FIRECAT." However, because of the rigors of the ME curriculum, his desire to graduate within four years, and frequent visits to Lost Nation on weekends to help around the family farm, Larry admits he didn't have a lot of time for activities outside of the classroom when he was a student.
"I think there was much less opportunity for extracurricular projects when I was in school. It is great to see all the options that students have today to get involved and to innovate. I truly believe the hands-on education at ISU is a great asset to the engineering graduates," he said.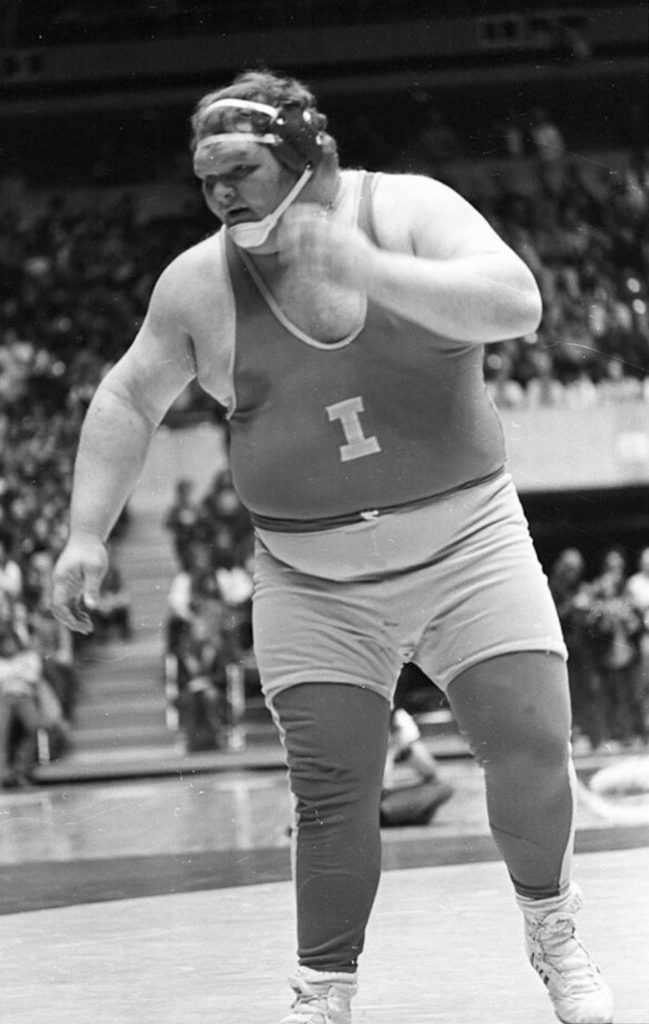 Though busy with class and work, the Pithans made time for Cyclone athletics when their schedules allowed. They attended basketball games in the Armory and football games at Clyde Williams field. Hilton Coliseum opened in 1971 and the couple remembers watching the Cyclone wrestling squad that included Chris Taylor, a two-time NCAA heavyweight champion and bronze medal Olympian who went on to have a brief career in professional wrestling.
A long and successful career
Upon completing his B.S. in ME in 1973, Larry was hired by KJWW (now IMEG Corp.) in the Quad Cities. He was one of just 12 employees and was the first hired directly out of college when he started. The company grew to over 1000 employees by the time he retired in 2017.
As a consultant, Larry had the opportunity to work on a diverse array of projects throughout his career, everything from hospitals, large office buildings and manufacturing plants to casinos, educational facilities and even a couple oil drilling rigs. He even had the opportunity to work on several building projects on the Iowa State campus, which were especially memorable. He said he appreciated the opportunity to make regular visits to his old stomping grounds and was happy to contribute to something that helped his alma mater succeed and grow. The Campanile, Memorial Union, Student Innovation Center and Marston Hall are just a few of the more than dozen campus projects he has worked on. He was part of the group recently recognized by the American Society of Heating, Refrigerating and Air-Conditioning Engineers (ASHRAE) for the HVAC system redesign during the Marston Hall renovation project.
Larry ascended the career ladder with the company, starting as a design engineer before rising to department head, vice president and finally as chief financial officer. He said that he appreciated the opportunity to "see all sides of the business" and attributes his Iowa State education as providing him with the framework to succeed. In particular, he said it was the courses focused on the management of time and resources that proved to be most applicable throughout his career.
"I didn't necessarily learn every technical detail I needed to do my job, but my Iowa State education helped me to learn to think critically and how to utilize the resources around me so my team and I could find the answers on our own," he said.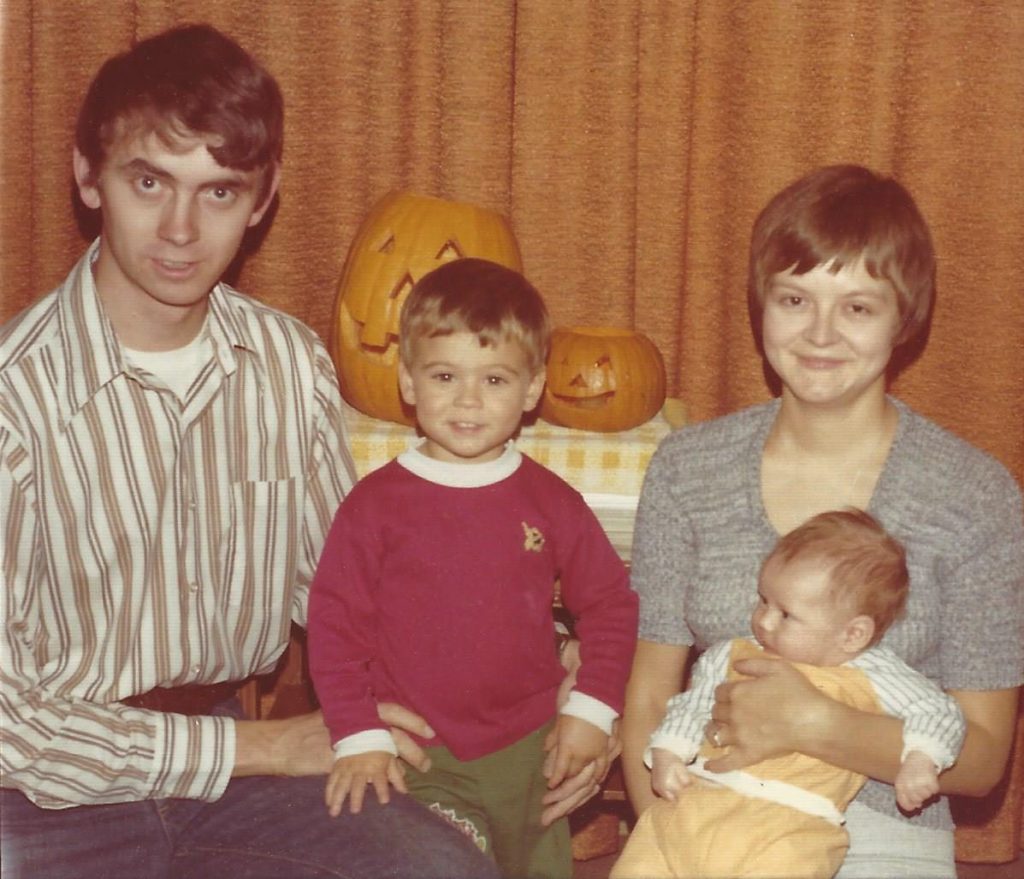 Outside of work, the Pithans are active in their church – Edgington Evangelical Presbyterian in Edgington, Ill. Larry appreciates the church's "small, rural feel" and said, "it's a great church family for us." Pam plays piano and organ for services and has served as a church elder. Larry is a trustee and has even contributed his engineering expertise on building projects, considering the church's main sanctuary was first built around the turn of the 20th century. Both Larry and Pam have sung in the church's choir, harkening back to the earliest time they spent together singing as teenagers in Lost Nation.
The Pithans are also avid travelers. When their boys – Jeff and Mark – were growing up they traveled around the country with their pop-up camper and visited nearly every state and countless parks. Today, Jeff works for an environmental company, while Mark is a neurologist for Genesis Health System in Davenport. In recent years, Larry and Pam have shifted more toward international travel and recently returned from a trip to Italy. They also make regular trips to Ames to cheer on the Cyclones. At home, Pam enjoys quilting while Larry spends his time working in his wood shop, where he builds everything from small trinkets to furniture.
Continuing to support the university they love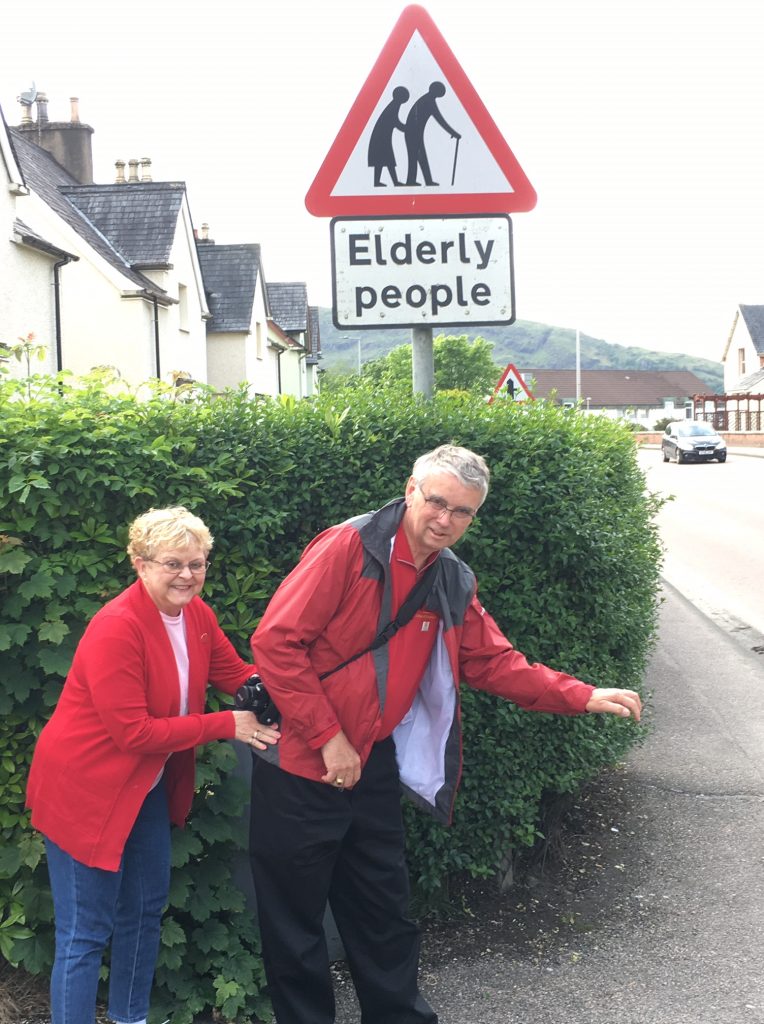 Larry and Pam's desire to give back to the university, extends beyond just Larry's on-campus work with KJWW/IMEG Corp. Larry has previously served in advisory roles for both the College of Engineering and the Department of Mechanical Engineering. Both Larry and Pam are governors for the ISU Foundation and they served as representatives for the College of Engineering during the recent Forever True campaign, which raised more than $1.5 billion for the university. Larry will wrap up his four-year term on the Alumni Association board this spring, and continues to serve on the Foundation board.
The Pithans also provide significant financial support to the university. What started off as "relatively small donations," according to Larry, has grown into multiple endowed faculty positions. In 2010, they established the Larry and Pam Pithan Professor of Mechanical Engineering which was initially awarded to Jonathan Wickert. Wickert eventually became the dean of Iowa State's College of Engineering and currently serves as the university's senior vice president and provost. The professorship was then awarded to Jim Oliver, a university professor in mechanical engineering who also serves as the Pithan Director of Innovation for ISU's Student Innovation Center. Additionally, the Pithans have provided funding to have named spaces in both Marston Hall and the Student Innovation Center. Larry said the reason they give back in these ways is because they want to support the university they felt provided them with a strong foundation in their professional lives.
"I credit a lot of my career success to many of the fundamentals I learned at ISU. It only seems appropriate that we should give something back to the university so that future generations get a great education and have the ability to succeed in their careers," Larry said.
---