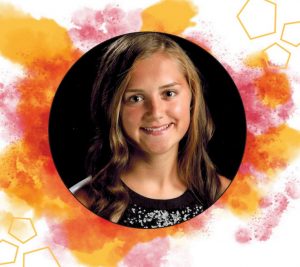 To celebrate Women's History Month this March, we wanted to highlight past, present, and future women in civil engineering. Nicole Martindale is a current senior in Civil Engineering and a Cyclone through and through.
As well as being an exceptional student, Martindale has juggled being a student-athlete on the Women's Soccer team, worked various internships in the field, and inspires fellow and future women in engineering in the Society of Women Engineers.
Martindale has always been involved in various activities, which helped her develop strong organizational, time management, and collaborative skills. Both her brother and her father are engineers, and the support of her family has contributed to both her aspirations and success.
In her time in CCEE, Martindale has been a civil engineering intern for FOX Engineering Associates Inc. for two summers here in Ames. She has recently taken a position as a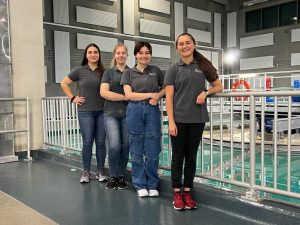 Water Plant Student Operator in the City of Ames- implementing what she learned in the classroom to her career.
This fall, she was selected as the 2021 Iowa State Homecoming Queen, which she states is her proudest accomplishment as a Cyclone.
"Obtaining this recognition was an indication of all my hard work and dedication over the years paying off. The connections, experiences, and success I have obtained along my journey at Iowa State thus far contributed to this very moment in college," said Martindale.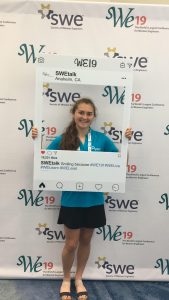 With only 20% of Civil Engineering students being female-identifying, it creates challenges for women pursuing the profession. When asked about how that has affected her time at Iowa State, Martindale stated, "As a female in engineering, it can be intimidating to feel confident about my capabilities and ability to serve as a leader in group situations. During my time at Iowa State, I have learned the importance of being myself and not being afraid to share my opinions."
And finally, Martindale's advice for current and future women in engineering is "to get involved on campus and within your community as much as possible. Becoming a member of student organizations, obtaining a research position, volunteering for community service events, or joining an intramural sports team are valuable ways to make new friends and memories.