The sometimes daunting task of university students transitioning to the workplace will be in the spotlight with advice from those who have been there in the aerospace engineering field.

The American Institute of Aeronautics and Astronautics (AIAA) Iowa Section will present "Transitioning From School to the Workplace" February 24, 4 p.m., in the Alliant-Lee Liu Auditorium, Howe Hall. The event will also be live streamed via Webex.
Guest panelists, who are members of the AIAA Iowa Chapter, include:
Deepika Baskar, software engineer, Collins Aerospace, Avionics Business Unit. Ms. Baskar has a master's degree in aerospace engineering from the University of Michigan with specialization in flight controls. She works as a software engineer for Flight Management Systems in the Avionics Business Unit for Collins Aerospace.
Michael Petersen, mechanical engineer and owner, 1-D Engineering. Mr. Peterson has a bachelor's degree in Mechanical Engineering from Minnesota State University. He has spent his career designing, testing, and analyzing thermal and fluid systems for the commercial spaceflight and HVAC industries. Currently he owns and operates 1-D Engineering, providing spacecraft analysis and design services.
Lars Gunnerson, patent attorney, McKee, Voorhees & Sease, PLC. Mr. Gunnerson has a bachelor's degree in aerospace engineering from the University of Minnesota. He studied patent law at the Mitchell Hamline School of Law, St. Paul, MN, where he graduated with honors. He previously worked for the United States Patent and Trademark Office, examining patent applications in Art Unit 2837, which relates to musical technologies and inductors. He is now a patent attorney and senior associate at McKee, Voorhees & Sease, PLC, Iowa's largest patent law firm, where he focuses on drafting, prosecuting, and enforcing agricultural, mechanical, electrical, and design patents.
John R. Moore, winner, AIAA Dr. John C. Ruth Digital Avionics Award. Mr. Moore is a national expert on the integration of Unmanned Aircraft Systems (UAS) into the national airspace. He recently retired from Collins Aerospace, where he held positions as a principal systems engineer, technical project manager, and systems architect. In 2017, Mr. Moore was a Corporate Engineer of the Year finalist for Collins Aerospace, and winner of the Ruth award.
John Borghese, chair, NASA Aeronautics Committee. Mr. Borghese has been in the fields of aerospace and defense for more than 30 years with positions at Collins Aerospace, Kaiser Electronics and Honeywell. He led the Advanced Technology department in the Missions Systems Business Unit for Collins Aerospace through February 2022, leading an organization of researchers and engineers developing intellectual property and advancing technology needed for Collins Aerospace's products. Mr. Borghese has been a member of the NASA Aeronautics Committee since 2011 and chair of the committee since 2018.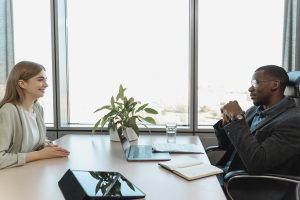 The panel will be moderated by members of the AIAA Iowa State University student chapter and the event is open to all Iowa State students, faculty and staff.