The Center for Bioplastics and Biocomposites (CB2), co-located at Iowa State University's Department of Chemical and Biological Engineering (CBE), has been awarded Phase II of a National Science Foundation Industry-University Cooperative Research Centers Program grant.

The new funding, along with contributions from industry partners, will total $1.95 million and will be shared among the four collaborating universities that comprise the center: Iowa State, North Dakota State University, Washington State University and the University of Georgia.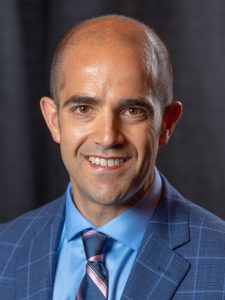 CBE Professor and Mary Jane Skogen Hagenson and Randy L. Hagenson Professor Eric Cochran is the ISU site director for CB2.
The center is a five-year project that focuses on developing high-value biobased products from agricultural and forestry feedstocks for industry partners.
"The NSF funding ensures that CB2 can allocate 100% of its membership fees to research projects serving industry member interests", Cochran said.
CB2 develops fundamental knowledge related to bioplastics and biocomposites, and disseminates research-based findings that promote sustainability to industry partners. Biobased research focuses on the development of bioplastic products including composting, product labeling, and economic analysis. Biocomposites research leads to a deeper knowledge of the area, including fiber synthesis, biobased resin systems, and biobased fiber systems. These areas include self-healing composites, fiber production from lignin, and nanotechnologies.
Each CB2 site has a unique specialty. Iowa State's work centers on thermoplastics and polymer processing.
The center also helps undergraduate and graduate students learn the skills needed to become tomorrow's bioplastics scientists.
CB2 works with more than 30 industry partners including Ford, Amazon, 3M, John Deere, Sherwin-Williams, Kimberly-Clark, AkzoNobel, ADM, Hyundai and BASF.
The goals for Phase II of the project are:
Expand the science for recycling and end-of-life treatment of sustainable materials, in particular as they are mixed with petrochemical plastics
Engage additional companies that have expressed a need for recycling and end-of-life treatment
Develop fundamental knowledge on sustainable materials
Prepare students to join the workforce