Six Cyclone Engineers will receive College of Engineering and Iowa State University Alumni Association awards at a virtual ISUAA Honors and Awards Ceremony on April 7 at 7 p.m. Register to watch or leave a note of congratulations for awardees here.
ANSON MARSTON MEDAL by the College of Engineering
Iowa State University established the Anson Marston Medal in 1938 in honor of Anson Marston, the first dean of engineering. The Marston Medal recognizes alumni of the College of Engineering for outstanding achievement in advancing engineering science, technology or policy having national and international impact in academics, industry, public services, government or other venues.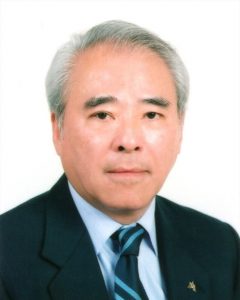 Za-Chieh Moh, M.S. civil engineering '55, Taipei, Taiwan
Za-Chieh Moh is a distinguished educator, entrepreneur, and leader in geotechnical engineering. Moh's knowledge, professionalism, and pioneering spirit have made him a role model for others in his field, and he's made remarkable engineering contributions in Southeast and East Asia and across the world.
Moh founded and is chairman of the board of the MAA GROUP, a prominent international engineering consultant conglomerate that serves clients in numerous projects that are vital to the development of Asian regional economies.
Moh also served as the vice president and provost of the Asian Institute of Technology and has published more than 160 technical publications. His instructions to engineers and researchers have expedited many economic and scientific developments internationally, and his former students have gone on to lead large-scale infrastructure projects across Asia.
He has been named a fellow of many engineering organizations, including the American Society of Civil Engineers, Institution of Civil Engineers (U.K.), Chinese Institute of Engineers, and Institutions of Engineering in Singapore, Malaysia and Hong Kong. Moh was the founding president of the Southeast Asian Geotechnical Society and has served as the vice president of the International Society for Soil Mechanics and Geotechnical Engineering.
In addition to his degree from ISU, Moh holds a bachelor's degree in civil engineering from National Taiwan University, a doctorate of science degree in civil engineering from Massachusetts Institute of Technology, and an honorary doctorate of technology from the Asian Institute of Technology.
Moh was married to the late Diana Mai-Ding Yeh and has three children, Alexander, Angela and Richard, and six grandchildren.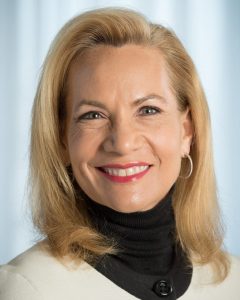 Lori Ryerkerk, chemical engineering '83, Dallas, Texas
Lori Ryerkerk is the chairperson, chief executive officer, and president of Celanese Corporation, a Fortune 500 global chemical and specialty materials company based in Dallas, Texas.
Ryerkerk's expertise in the energy industry spans three-plus decades. She combines deep technical and commercial skills with a passion for the manufacturing business. Her unwavering focus on safety, environmental, and social performance is the foundation on which she has overseen some of the most technically complex operations in the industry.
Ryerkerk has been named by Fortune Magazine as one of America's Most Powerful Women in Business, and she serves on the board of directors of Eaton Corporation and previously served on the board of Axalta Coating Systems. Under Ryerkerk's leadership, Celanese received its fifth consecutive Energy Star Partner of the Year for Sustained Excellence Award and achieved a perfect score on the Human Rights Campaign's Corporate Equality Index for the second consecutive year.
Prior to joining Celanese, Ryerkerk was the executive vice president of global manufacturing at Shell Downstream Inc., leading a team of 30,000 employees and contractors at refineries and chemical sites worldwide. She has also held senior leadership positions at Hess Corporation and spent 24 years with Exxon Mobil, improving operational performance in assignments across the U.S. to Europe and Asia.
Ryerkerk is married to the Honorable Carl R. Griffith. She is the proud mother of two children, Dr. Katherine Woodburn, a fellow in urogynecology in Washington, D.C., and Grant Woodburn, a senior in chemical engineering at the Colorado School of Mines.
PROFESSIONAL ACHIEVEMENT CITATION IN ENGINEERING by the College of Engineering
The PACE Award was established in 1968 to recognize superior technical or professional accomplishments in research, development, administration, education and other engineering activities. The citation recognizes alumni eminently known for their professional competence and creativity.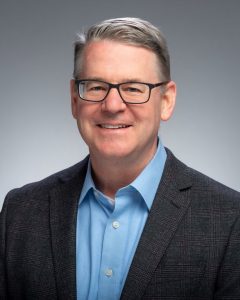 Edward Maginn, chemical engineering '87, South Bend, Indiana
Edward Maginn is a recognized research and education leader in chemical engineering. Currently the Keough-Hesburgh Professor in the University of Notre Dame Department of Chemical and Biomolecular Engineering, he has demonstrated success in both research innovation and inspiring the next generation of chemical engineers.
Maginn was the department chair from 2012 to 2020 and previously served as associate dean for academic programs in the Notre Dame Graduate School. He has advised 32 PhD students, 21 postdoctoral researchers, and 29 undergrad researchers, and he teaches a wide range of undergrad and graduate-level thermodynamics, process design, and separation processes courses. He has won multiple teaching awards, including the BP College of Engineering Outstanding Teacher Award.
Maginn's research expertise is the development and use of atomistic molecular dynamics and Monte Carlo simulation methods to study the thermodynamic and transport properties of materials, with emphasis on ionic systems important in energy and environmental applications. He has published more than 180 peer-reviewed articles, holds five patents, and has been elected a fellow of the AAAS and the American Institute of Chemical Engineers. Maginn is senior editor and founder of the Springer Nature series "Molecular Modeling and Simulation: Applications and Perspectives" and is a senior editor of The Journal of Physical Chemistry B.
After graduating from Iowa State, Maginn worked as a process engineer for Procter & Gamble and received a PhD from the University of California, Berkeley. He is married to Iowa State alumna Tracy Maginn ('87 English), and he and Tracy have four children: Grace, Jake, Emma, and Teddy.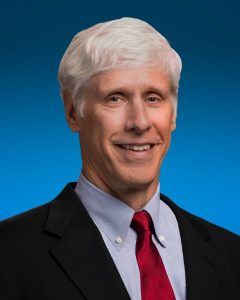 Jeff VerHeul, computer engineering '80, Austin, Texas
Jeff VerHeul is a computer engineering leader with more than three decades of product innovation and management success at the industry's most recognizable companies.
VerHeul is senior vice president of non-volatile engineering at Micron, a world leader in innovating memory and storage solutions. He's responsible for leading the non-volatile (NAND flash and 3D XPoint™) memory engineering team — 2,500 employees across six countries who drive execution of Micron's leading-edge flash memory semiconductors and system-level storage solutions.
Prior to joining Micron, VerHeul served as senior vice president of corporate engineering for SanDisk. His career also includes senior and corporate vice president positions with Standard Microsystems Corporation and AMD, where he led the development of multiple generations of microprocessors. He spent 25 years with IBM, working his way up to vice president positions within IBM Server Group and IBM Microelectronics.
VerHeul made InfoWorld's list of best chief technology officers in 2009 for his outstanding ability — demonstrated at AMD – to overcome engineering development process deficiencies and obstacles inhibiting the delivery of leadership products. At Micron, he is known for his ability to quickly win respect and drive program transformation, helping teams be the best in class.
In addition to his degree from Iowa State, VerHeul received a master's degree in management of technology from the Massachusetts Institute of Technology.
VerHeul is married to Mary Jo VerHeul. They have four children: Victoria, Alex ('06 finance), Alanna, and Paige.
VerHeul serves on the College of Engineering's Dean's Advisory Council and is a member of the ISU Foundation Order of the Knoll President's Circle. He is also an annual member of the ISU Alumni Association.
YOUNG ALUMNI AWARD by the College of Engineering
The Young Alumni Award recognizes Iowa State University alumni, age 40 and under, who have excelled in their professions and provided service to their communities.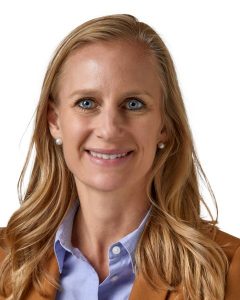 Gretchen Kinsella, construction engineering '02, Phoenix, Arizona
Gretchen Kinsella is a construction engineering leader on the rise who has advanced quickly at DPR Construction from intern to leadership. She started at DPR in Phoenix, Arizona, in 2001 and immediately asked for a more challenging project with bigger engineering problems to solve. Her spirit of pushing the limits has led to fast progress, from project engineer to project manager to project executive – and now she is leading the entire business for DPR Construction in Arizona.
Kinsella has demonstrated outstanding skills in a wide variety of construction engineering areas, including risk management, operations, people development, and work acquisition.
In 2019 she was named to Arizona's Real Estate People to Know, and she's been profiled in Engineering News-Record's Viewpoint series. In 2020, Kinsella was named to Arizona's Real Estate People Most Influential Women in Real Estate list.
Kinsella serves as a role model for women in the building industry. She has shared her story at the 2017 ENR's Groundbreaking Women in Construction conference and serves the Phoenix community. Kinsella is currently a member of Greater Phoenix Leadership and is on the board of directors for Banner Health. Previously, Kinsella served on the Junior League of Phoenix for seven years.
She was similarly involved in the Iowa State University community during her time on campus, participating in numerous organizations, including Homecoming Committee as special events chair and the Panhellenic Board Council.
Kinsella is married to Ryan Kinsella, and they are parents to a four-year-old daughter who fills Kinsella's free time with joy and laughter.
ALUMNI MERIT AWARD by the ISU Alumni Association
The Alumni Merit Award was established by the ISU Club of Chicago in 1932 to recognize ISU alumni for outstanding contributions to human welfare that transcend purely professional accomplishments and bring honor to the university.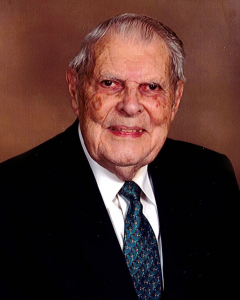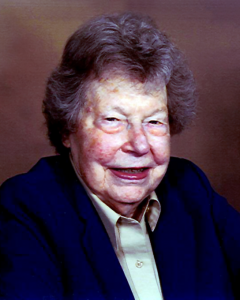 George Burnet, chemical engineering '48, MS '49, Ph.D. '51, and Martha Anderson, home management '48, Ames, Iowa
George Burnet and Martha Anderson are two individuals who have always been devoted to Iowa State University, and just recently found their devotion to each other. Burnet and Anderson met each other while living at Green Hills Retirement Community in Ames. After discovering their shared enthusiasm for Iowa State women's basketball games, their friendship blossomed into marriage.
After graduating and working in industry for several years, Burnet returned to Iowa State as a faculty member, subsequently becoming head of the Chemical and Biological Engineering Department in 1961 and associate dean of the College of Engineering in 1986. He retired in 1995.
Anderson inherited her passion for Iowa State from her father, Mervin Coover, the namesake for Coover Hall. Following her graduation, she lived in Pennsylvania for 40 years, culminating with her serving as director of a pre-school and head start program. In 1989, she retired and returned to Ames.
Prior to the pandemic, Burnet and Anderson made a point to attend events held by the College of Human Sciences and College of Engineering, the Iowa State University Alumni Association, and the Iowa State University Foundation. They found time to gather with other alumni and globetrotted with the Iowa State University Alumni Association Traveling Cyclones program and are consistent participants in the Osher Lifelong Learning Institute.
Throughout their lives, Burnet and Anderson have enjoyed philanthropy and have supported many Iowa State initiatives. Some of their favorite causes include scholarships, ISU Athletics, the Iowa State University Varsity Marching Band, and the Greek community.
Today, Burnet and Anderson live together at Green Hills Retirement Community in Ames, Iowa. They are both life members of the Iowa State University Alumni Association, belong to the Order of the Knoll W.M. Beardshear Society and Campanile Society, and are Cyclone Club members.