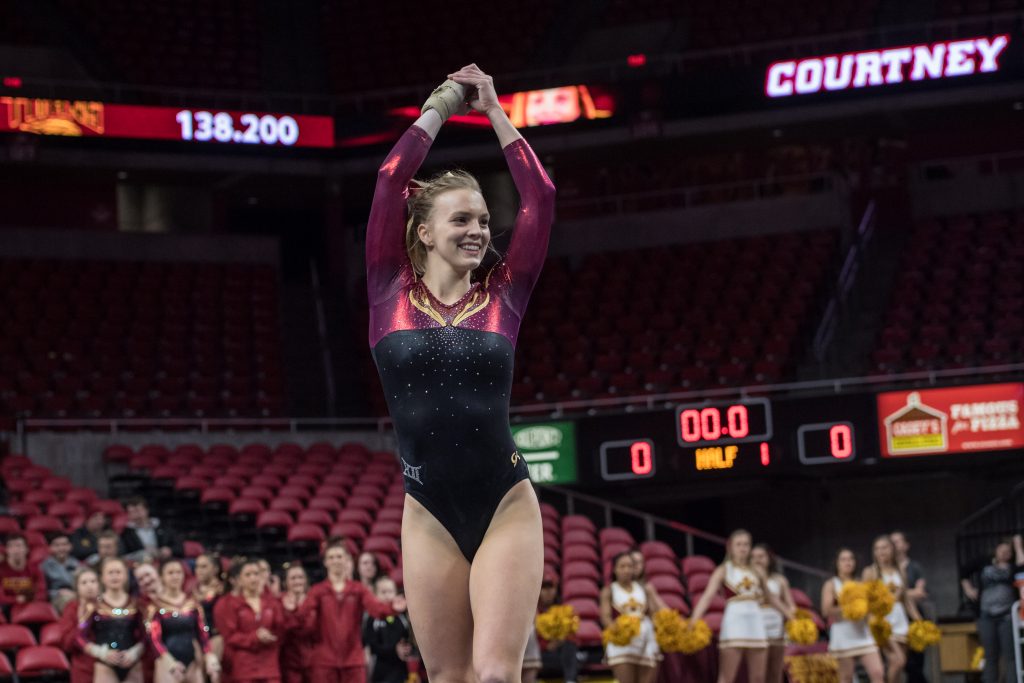 Gymnasts are often meticulous in their routines. They perfect their bodily mechanics to make their routine as efficient as possible. As a former student-athlete, Courtney Middelkoop is now applying this mindset to her company.
After completing her M.S. in industrial engineering (IE) in fall 2019, Middelkoop returned to her hometown in suburban Dallas, Texas and launched KOOP. KOOP is a remote consulting service that provides "convenient and innovative" solutions to help companies improve their organization.
"We observe their processes to find ways to reduce waste and unnecessary time, improve methods, and minimize hand and body movement," said Middelkoop. "Our goal is to provide our customers with a smarter way to work, ultimately saving them time and money."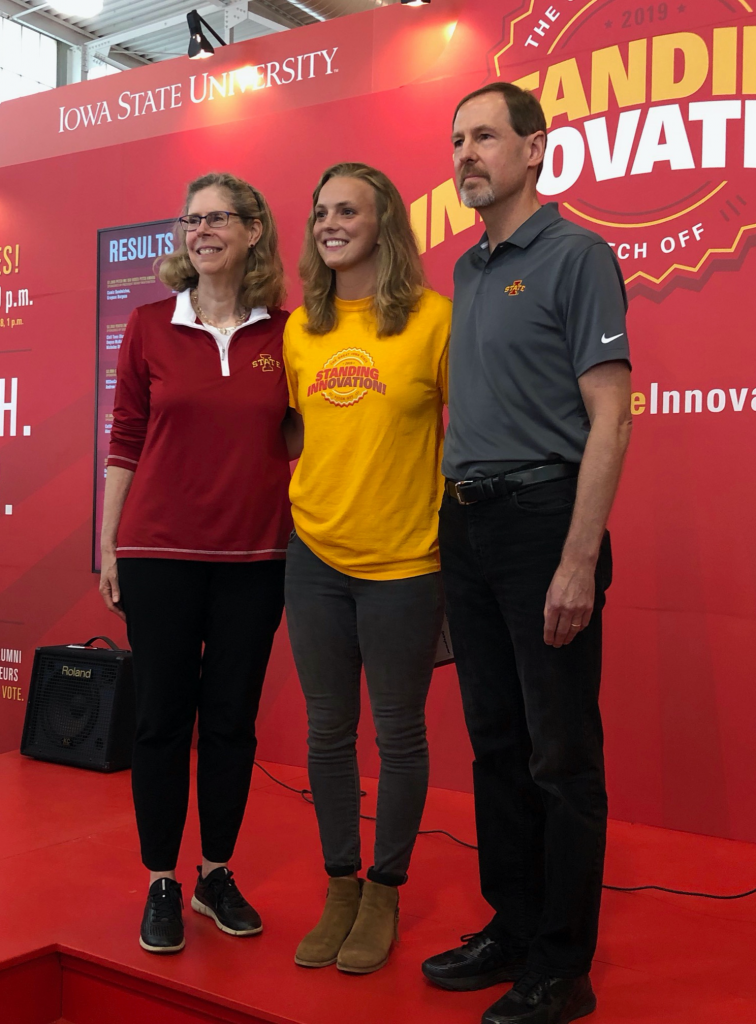 Middelkoop holds both her M.S. and B.S. in IE from Iowa State University and often applies the concepts and methods she learned in the curriculum to her business. I E 222: Design & Analysis Methods for System Improvements and I E 271: Applied Ergonomics and Work Design are two of the courses she's found to be most useful in her professional life. She often applies concepts such as time studies, root cause analysis, product flow analysis, and ergonomic assessments during her day-to-day operations. Courses such as I E 430: Entrepreneurial Product Engineering and I E 434X: Entrepreneurial Product Engineering Design Project exposed her to the entrepreneurial side of engineering.
While her father, a fellow industrial engineer, is what inspired her to pursue IE, she was also inspired by some IE faculty members during her time at Iowa State. Leslie Potter, Rick Stone and Mike Helwig are three that especially standout to her.
"Leslie is a great example of a woman in engineering and she is a good inspiration for young women to follow after. Dr. Stone is a very engaging professor to listen to in class and the labs for class are hands-on which allows you to directly apply what you learn in class. And Helwig teaches great classes relating to engineering management which provide you with effective material you can use for your whole engineering career," she said.
In addition to her coursework, Middelkoop was part of the Cyclones women's gymnastics team as an undergraduate. Gymnastics, a sport in which she had competed since she was four years old, is actually what brought her to Ames.
"One of my favorite memories from college was being able to be a part of the Iowa State gymnastics team. I have so many great memories to choose from and I am just thankful to have been with the program," she said.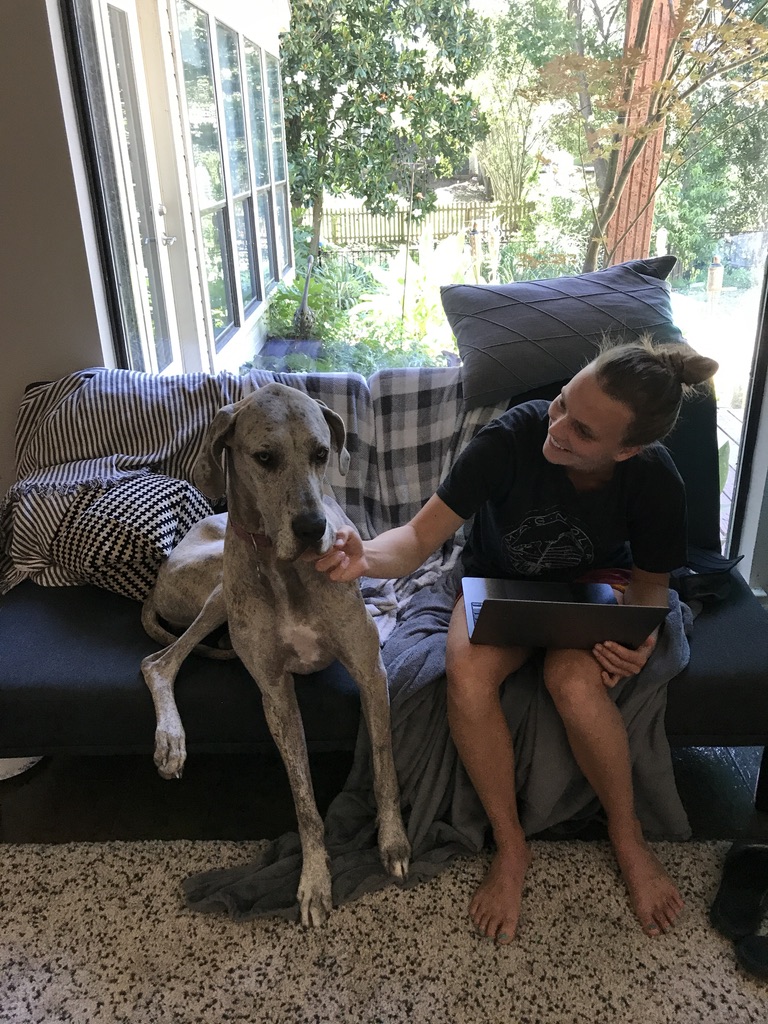 Middelkoop maintained that competitive, athletic spirit in graduate school through her involvement in intramural sports. She and other IE students formed a broomball team and won back-to-back titles in 2018 and 2019. Her interest in athletics attracted her to the human factors and ergonomics side of IE and for her master's thesis she partnered with American Athletic Inc., a gymnastics equipment manufacturer based in Jefferson, Iowa, to analyze how gymnasts interact with different vault boards and landing mat equipment. She used qualitative and quantitative analysis methods that related to human impact, performance, and product design and testing.
Even though she now lives more than 700 miles away, Middelkoop has remained connected to the department. With the support of a grant, KOOP is helping the senior capstone class (I E 441: Industrial Engineering Design) by providing the resources to allow students to remotely monitor their partner manufacturing company's processes, as COVID-19 has prevented many teams from visiting their companies in person. In previous years, field trips to the companies were part of the project but now Middelkoop aims to provide that same experience but from the comfort of the students' home workspace.
When she's not busy working, Middelkoop is probably spending her time outdoors. She enjoys sailing, riding her bike and going on walks with Kya, her three-year-old Great Dane. She encourages other creative engineers to consider the entrepreneurial routes they might pursue with their degree after graduating.
"Act on your ideas and get connected with the entrepreneurial programs," she said. "Not only will this provide you a foundation to build upon, but you will learn a lot about yourself during the process."