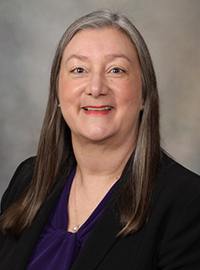 Surgeons and other medical professionals can develop musculoskeletal problems because of the excessive amount of time they spend on their feet and the awkward postures that they assume during their work tasks. Researchers in Iowa State University's Department of Industrial and Manufacturing Systems Engineering (IMSE) aim to better understand these issues so they can be mitigated in the future.
In a major collaborative research effort, Gary Mirka, John Ryder Professor of Engineering and a university professor in IMSE, and Susan Hallbeck, Robert D. and Patricia E. Kern Scientific Director and Professor of Healthcare Systems Engineering at Mayo Clinic, have been examining the strains on the musculoskeletal system that medical professionals such as surgeons experience when performing their work tasks.
"Exoskeletons are an intervention that has shown promise in industry for fatiguing work," said Hallbeck, who also serves as an affiliate professor in IMSE and as a member of the IMSE Industrial Advisory Council. "We are testing these same commercially available exoskeletons for ultrasound technicians and surgeons."
Emmanuel Tetteh, Ph.D. candidate in industrial engineering (IE) who is co-advised by both Mirka and Hallbeck, has been instrumental to this project and brings with him a background in biomedical engineering.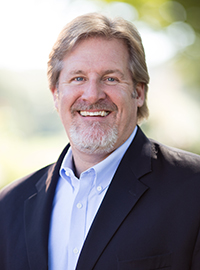 "The biomechanical load associated with awkward postures on the body segments, like the low back, neck and shoulders, can lead to fatigue and discomfort in the short-term, and career-curtailing musculoskeletal pain and disorders in the long-term," said Tetteh. "Exoskeletons are potential interventions that may reduce the biomechanical loading on body segments but their potential benefit in the operating room is unexplored."
Tetteh, who holds a B.S. in biomedical engineering from the University of Ghana and a M.S. in biomedical engineering North Carolina Agricultural and Technical State University, said the project's goal is to understand how exoskeletons can help with reducing musculoskeletal pain and disorders, using a combination of theoretical, as well as laboratory-based experimental approaches. He is utilizing design concepts he learned in the IE curriculum to create laboratory experiments that closely emulate what happens in the operating room. He is also utilizing risk assessments tools such as rapid upper limb assessment (RULA) as the core part of the theoretical modeling aspect of his research to inform the use of exoskeletons in the operating room.
This project falls within the department's research focus area of human factors and ergonomics. With his background in biomedical engineering, Tetteh said he often applies the biomechanics concepts that he's learned in coursework to his research. He said he sees commonalities in the physical ergonomics part of industrial engineering and biomechanics as a subset of biomedical engineering.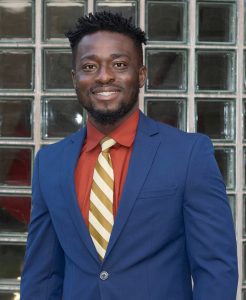 Hallbeck, who graduated with her B.S. in IE from Iowa State in 1984, said that IE concepts have been applied to the healthcare field for more than a century, citing a 1916 study by an industrial engineer who pioneered time and motion study, which outlines the benefits of adding the "scrub technician" to the operating room. This technician handles the instruments for the surgeon to ensure a faster and more sanitary procedure, compared to the surgeon going it alone. Hallbeck added that collaborative projects such as the one she's involved with can do much to advance the biomedical field, much like the 1916 study.
"The partnership between Iowa State University's industrial and manufacturing systems engineering department and our program at Mayo Clinic has been beneficial for both partners. Mayo Clinic is happy to train the next generation of IEs changing health care for the better, which is the goal of the Robert D. and Patricia E. Kern Center for the Science of Health Care Delivery," Hallbeck said.
Though this project does not focus on the COVID-19 pandemic that has overtaken the country and the world, the disease has had an impact on the researchers' ability to carry out their work. When Iowa State University's campus closed down midway through the spring 2020 semester, the researchers were unable to bring human subjects into the lab which impeded their progress. However, the university has since created guidelines for conducting safe research with human subjects and lab members have been certain to follow those rules in order for them to continue their research. Any work that can be conducted remotely is done that way, and when researchers and subjects are in the lab they wear proper PPE, use hand sanitizer frequently and maintain adequate physical distancing.
Tetteh, the graduate student, plans to complete his studies at the end of spring 2021 and hopes to enter the field of academia upon graduation.
"I want to be in academia, continuing this line of research and also teaching and mentoring students," he said.
---
References
Meltzer, A.J., Hallbeck, M.S., Morrow, M.M., Lowndes, B.R., Davila, V.J., Stones, W.M. Money, S.R., (2020). Measuring Ergonomic Risk in the Operating Surgeon Using Wearable Technology, JAMA Surgery, 155(5), 444-446. doi: 10.1001/jamasurg.2019.6384
Lowndes, B.R., Forsyth, K.L., Blocker, R.C., Dean, P., Truty, M.J., Heller, S., Blackmon, S., Hallbeck, M.S., Nelson, H. (2020). NASA-TLX assessment of surgeon workload variation across specialties. Annals of Surgery, 271(4), 686-692. doi: 10.1097/SLA.0000000000003058