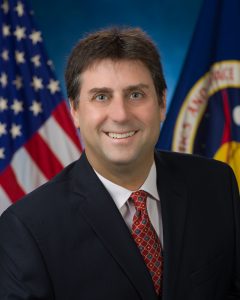 Joel Montalbano, a 1988 graduate of Iowa State's Department of Aerospace Engineering, has been named manager of NASA's International Space Station (ISS) program. The appointment became effective June 29.
"I am confident Joel's leadership of this program will continue to expand the role of the space station as a national asset for exploration, science, and commercial use," said Kathy Lueders, NASA's associate administrator for Human Exploration and Operations.
Montalbano replaces Kirk Shireman, who has been ISS manager since 2015. Shireman is retiring from the agency to take a position in private industry.
"It is an honor to be named as the International Space Station Program Manager," Montalbano said. "I'm looking forward to continuing our work with our domestic and international partners on this world-class laboratory. We are approaching the anniversary of 20 years of a continuous U.S. presence on the station, and it is clear to me that even greater accomplishments lie ahead in this global effort for the benefit of all humanity and the pathway to future human exploration."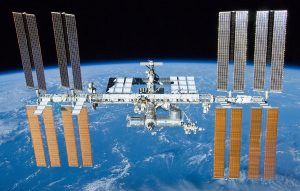 For nearly 20 years, humans have lived and worked continuously aboard the International Space Station, advancing scientific knowledge and demonstrating new technologies, making research breakthroughs not possible on Earth that will enable long-duration human and robotic exploration into deep space. Under this unique international partnership, 239 people from 19 countries have visited the station.
Read a full NASA news release on Montalbano's promotion.